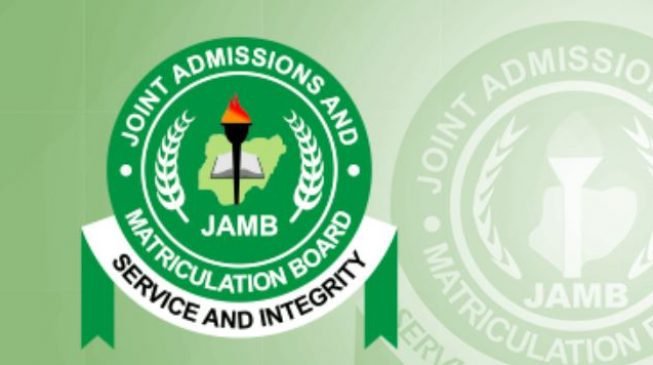 2020 JAMB Registration And Exam Date Released
The long wait is over! Joint Admission and Matriculation Board (JAMB) finally announced the exam date for the 2020 UTME examination. During a meeting with the commissioners and stakeholders in Abuja on the 23rd of December, 2019, the Jamb Registrar, Prof. Ishaq Oloyede disclosed the dates for the UTME mock examination and the main examination schedule. According to reports, the mock examination will hold on the 18th of February, 2020 while the UTME examination will commence on the 14th of March, 2020 and run till the 4th of April, 2020.
2020 JAMB Mock Exam
JAMB mock exam is designed to prepare candidates for the main examination. It is a pre-test designed by the JAMB management to expose aspirants to what they will face during the main UTME examination. This practice has proven effective since its inception. All of us at Schoolmetro advise candidates to always apply for the mock exam in order to get a taste of how the main examination feels like. The JAMB Mock examination is optional; only those who indicated interest in the examination during their registration will be eligible to write the exam. The 2020 JAMB Mock Examination registration will commence on the 13th of January, 2020 and end on the 1st of February, 2020. Candidates who fail to meet up with this deadline can still register for the main UTME examination but will not participate during the mock exam.
2020 JAMB Registration Date
The Jamb Registrar, Prof. Ishaq Oloyede also disclosed that the 2020 JAMB registration will commence on the 13th of January, 2020 and close on the 17th of February, 2020. The registrar added that the Direct Entry application will be done simultaneously with the UTME registration.
Now That The Date Is Out, What Next?
Make up your mind on your course of choice
We are sure that by now you must have concluded on the course you wish to study. If you are still unsure of the career you wish to pursue, do check out our analyses on some amazing courses via the links below:
Unpopular Yet Amazing New Courses You Can Study in Nigeria
All About Food Science and Technology & Nigerian Universities Offering it
All About Agricultural Engineering and Nigerian Universities that Offer it
All About Materials and Metallurgical Engineering & Nigerian Universities that Offer it
All About Actuarial Science: Nigerian Universities that offer it
Confirm the Jamb subject combination for your course of choice
Once you have made up your mind on the course to study, check out the Jamb subject combination for that particular course (Click Here to see the Jamb subject combination for all courses). It is important you know the Jamb subject combination for the course you are aspiring for. There have been numerous cases where aspirants prepare well and end up facing subjects they never knew they would face, do not be a victim.
Ensure you register as early as possible
In order to avoid rush and complications that accompany it, we recommend you do your registration as early as possible. Towards the deadline, the JAMB registration portal is always congested, causing difficulty in registration. This could be avoided by simply registering as early as possible.
2020 JAMB Registration Procedure
Create a personal email account: By now you should have a valid email address. If you do not have one, you need to get one for your registration. Ensure your email is accessible; your registration details will be sent to your email. Other information will also be communicated to you by JAMB via email.
Get your National Identification Number (NIN): it is now compulsory for JAMB aspirants to have a National Identification Number before registration. For a guideline on how to get your NIN, please CLICK HERE.
Create a JAMB Profile: JAMB has made it compulsory for candidates to have a profile on the JAMB e-facility portal. Use your valid email address to create your Jamb Profile (Click Here to create your JAMB e-facility profile).
Pay for Jamb 2020 E-Pin-Registration: Once you have a profile, you can easily log in and pay for your e-pin registration. Note that you can always visit the cyber café if you cannot do it on your own.
Go to any accredited Jamb CBT Center around you for registration: JAMB registration is done strictly by accredited CBT centers. These centers are approved by JAMB to carry out registrations (you can click here to find out the accredited centers near you).
Provide your full and accurate details: Ensure you provide your accurate details while registering. Make sure you crosscheck your details twice before the final submission. It is also important you use the Date of Birth that appears on all your credentials, do not use different information in different credentials.
Register and Collect Your E-Slip/printout: You will be required to provide your biometric information. Clean your fingers if you may, you would not want a situation where the biometric machine fails to recognize your finger on the examination day. Once you are done with your registration, collect your e-slip, brochure, novel and syllabus, and resume your preparation.
Good luck in your registration and success in your exams, ensure you check out our article on how to make good JAMB result at first sitting, it is highly recommended.
All of us at Schoolmetro would love to guide you through your registration process, use the comment section if you encounter any difficulty or have questions.