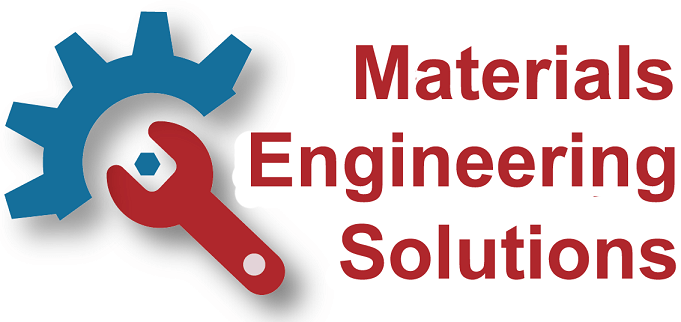 All About Materials and Metallurgical Engineering & Nigerian Universities that Offer it 
Nigeria is blessed with several mineral resources; but the major issue we have had over the years is that there was no skilled manpower to extract the mineral resources. Materials and Metallurgical Engineering teaches students on better and easier ways to extract or mine mineral resources as well as, use and/or make materials suitable for a specific purpose. Materials and Metallurgical Engineers study the physical and chemical behaviour of metallic elements and their alloys. So, it involves modifying the properties of one material so that it is durable enough, strong enough, malleable enough, and safe enough for the purpose for which it is to be used. This is done through chemical processes to effect chemical change.
So in a nutshell, materials and metallurgical engineers ensure that for every item, the materials to use meet the specifications in terms of physical and chemical properties.
Several Nigerian Universities and Polytechnics have seen the importance of this knowledge and so have added it as a department under their Faculties of Engineering, Sciences and Environmental Sciences. If you have always wanted to study Materials and Metallurgical Engineering and you were worried because you would have to go abroad, do not sweat it. Several Nigerian Universities have brought Materials and Metallurgical Engineering to you.
Nigerian Universities and Polytechnics Offering Materials and Metallurgical Engineering 
Ahmadu Bello University, Zaria, Kaduna State (ABU)
Benue State Polytechnic, Ugbokolo, Benue State (BENPOLY)
Delta State Polytechnic, Ogwashi-Uku, Delta State
Enugu State University of Science and Technology, Enugu, Enugu State (ESUTECH)
Federal Polytechnic, Idah, Kogi State (FPI)
Federal University of Technology, Akure, Ondo State (FUTA)
Federal University of Technology, Minna, Niger State (FUTMINNA)
Federal University of Technology, Owerri, Imo State (FUTO)
Federal University, Oye-Ekiti, Ekiti State (FUOYE)
Kogi State Polytechnic, Lokoja, Kogi State (KSP)
Kwara State Polytechnic, Ilorin, Kwara State (KWARAPOLY)
Nnamdi Azikiwe University, Awka, Anambra State (UNIZIK)
Obafemi Awolowo University, Ile-Ife, Osun State (OAU)
Ondo State University of Science and Technology, Okitipupa, Ondo State (OSUSTECH)
Plateau State Polytechnic, Barkin-Ladi, Plateau State (PLAPOLY)
University of Benin, Benin City, Edo State (UNIBEN)
University of Ilorin, Ilorin, Kwara State (UNILORIN)
University of Jos, Jos, Plateau State (UNIJOS)
University of Lagos, Yaba, Lagos State (UNILAG)
University of Nigeria, Nsukka, Enugu State (UNN)
Waziri Umaru Federal Polytechnic, Birnin Kebbi, Kebbi State (WUFPBK)
Yaba College of Technology, Yaba, Lagos State (YABATECH)
Materials and Metallurgical Engineering is a five year Bachelor's degree program. The JAMB subject combination is English Language, Physics, Mathematics and Chemistry. At O'level, aspirants are required to have 5 credit pass in WAEC/NECO with subjects including Mathematics, English Language, Physics, Chemistry and one other Science Subject
This course is available as Mining Engineering, Metallurgical Engineering, Materials Engineering, and Materials and Metallurgical Engineering in Nigerian Universities but they are basically the same course.
Related Articles!
Software engineering is the branch of computer science that deals with the application of engineering concepts, techniques and methods to the design, development and maintenance of computer software. Read more about Software Engineering and  Universities Offering Software Engineering in Nigeria.
Actuarial Science is the discipline that accesses financial risks in the insurance and finance fields, using mathematical and statistical methods. This enables actuarial scientists to analyse and solve the financial, economic and business implications of uncertain future events. Actuarial science merges mathematics, statistics, economics, and finance and computer science. Read All About Actuarial Science: Nigerian Universities that offer it