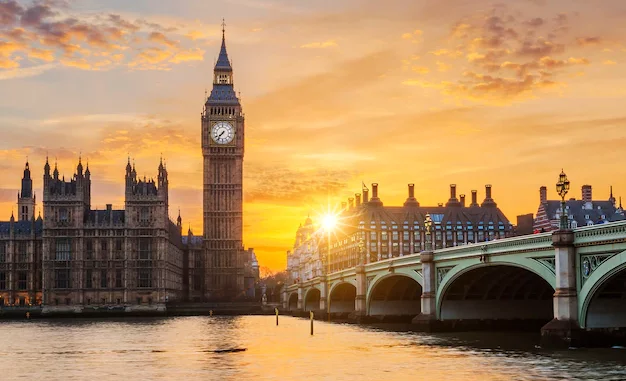 Be the first to let your friends know about this. Click the buttons below to share on Whatsapp, Facebook or Twitter.
UK Universities Offering Paid Internships for International Students
Introduction:
Internships play a crucial role in shaping a student's professional journey, offering them practical experience, invaluable skills, and an expanded network. In the United Kingdom (UK), several esteemed universities have partnered with global corporations to provide paid internship opportunities, not only for domestic students but also for international ones. This article will highlight some of the UK universities that offer these enriching internship programs to help students kickstart their careers.
University of Edinburgh: 
The University of Edinburgh offers an extensive summer internship program open to all students and alumni for up to two years after program completion. Spanning diverse fields including science, business, law, performing arts, and design, as well as engineering, computing, and technology, this program provides a 10-week immersive experience, with interns working 35 hours weekly. Backed by Santander and the University's Career Service division, this initiative aims to empower students with real-world experience.
Oxford University provides a range of internship programs designed to help students develop their skills during term time and vacations. These programs, including the Summer Internship Programme, Micro-Internship Programme, and Crankstart Internship Programme, offer students a chance to apply their academic knowledge in a practical setting. Additionally, employers have the opportunity to actively engage in these programs, fostering a mutually beneficial relationship between academia and industry.
Loughborough University:
Loughborough University stands out for its array of paid internship positions in areas such as student recruitment, marketing, academic school marketing, alumni engagement, and communications. These positions, typically full-time and lasting 12 months, provide interns with valuable marketing experience. The university seeks passionate and talented graduates, current final year students, and those interested in undertaking a placement year to join their award-winning Marketing and Advancement team.
Coventry University:
Coventry University has established a robust framework for internship opportunities, where students undergo direct interviews and selection by potential employers. This ensures that students demonstrating exceptional academic performance and regular attendance are considered for these opportunities. The University's Talent Team offers continuous career support throughout the student's tenure, preparing them for potential interviews and work placements.
Imperial College London offers numerous internship opportunities for both students and recent graduates. The university provides a job board that connects students with internship and job opportunities from various employers. Even students who have previously studied at other universities can access Imperial College London's job board, widening the scope of opportunities available.
University of Birmingham:
The University of Birmingham offers a wealth of internship opportunities, including summer internships that take place during the summer vacation. These professional roles within industry typically last 8-12 weeks. While formal internship programs are primarily aimed at penultimate year students, they also serve as a pathway to graduate training programs. It's worth noting that internship deadlines can be as early as October, so early application is recommended.
The University of Bristol connects students with a wide range of paid internship opportunities, advertised by companies seeking to recruit from their talented pool. These opportunities may be local, national, or even global in scope. The Career Service Unit at Bristol provides access to various internship schemes, including Small or Medium Sized Enterprise Internship Schemes, Part-time Work Alongside your Studies, Summer Vacation Schemes, and Easter Insight.
Conclusion:
These UK universities are paving the way for students, both local and international, to gain hands-on experience in their chosen fields. These paid internship opportunities not only enhance a student's employability but also provide a platform for future career success. As students embark on their academic journeys, they should not miss out on these invaluable opportunities to grow both personally and professionally.
Recommended For you
Be the first to let your friends know about this. Click the buttons below to share on Whatsapp, Facebook or Twitter.