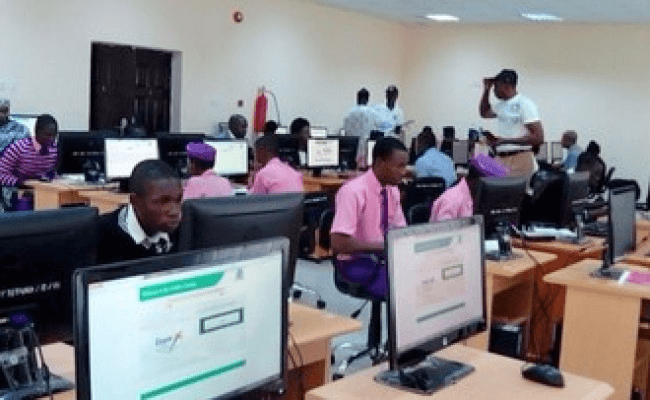 Be the first to let your friends know about this. Click the buttons below to share on Whatsapp, Facebook or Twitter.
How to Make a Good Jamb Result in First Sitting: Top 5 Secrets
A lot of people believe that scoring above 300 in Jamb is a task for a specific set of special people. Some believe they do not have the intellectual capacity to attain such height. Others believe that you can only achieve such success through cheating. Truth is, you can actually make a good Jamb result on your own. The secret is disclosed below:
1. Tell yourself you can do it
The first step to achieving a good Jamb result is by believing you can do it. If you don't have the mindset of a scholar, you can never be one. Once your mindset is right, you can achieve the unimaginable. Being skeptical about your abilities destroy your confidence and makes you feel you're not good enough. To make a good Jamb result, you must believe you can do it.
2. Read a bit differently (have a plan)
The second step to achieving an enviable Jamb result is by preparing as if nothing else can help you. Once you are determined to cover up your target, nothing can stop you from achieving it. More so, do not underestimate the importance of the Jamb syllabus. The syllabus will serve as a guide in your studies and will help you mark out your progress and the topics that lie ahead of you.
Set a target, reward yourself when you meet up with your target and when you don't meet up, you can always stay up a little longer the next day. The fear of staying up longer when you don't meet up will always push you towards avoiding distractions that would make you not to meet up.
3. Consult past questions 
Past questions are very useful, even in the University level. It not only exposes you to likely exam questions, but also gives you an insight on how the exam questions would look like. Unfortunately, most people misuse this by jumping into past questions and jamb packs without proper preparation. They end up cramming the past questions without a proper understanding of the topics. Just a little tweak in the question and they will be thrown off balance. Always prepare very well before attempting the past questions, this will boost your morale and give you more confidence to forge ahead.
4. Test your readiness 
Revision is very important if you wish to make a good Jamb result. Most times, students cover series of topics but tend to forget what they've read because it didn't sink into their sub-conscious mind. Revision seals up the knowledge and makes you remember faster. It takes lesser effort to revise compared to the energy you burn in studying a fresh topic. It is, therefore, possible to cover a full textbook in one night if you've studied the textbook before. This gives you a deeper understanding and points of references. When students blank out in the exam hall, it is as a result of poor revision. Therefore, to make a good Jamb result, do not neglect the importance of revision.
5. Pray and believe 
The last on the list is prayer. After your preparation, you also need the grace of God to make a good Jamb result. There have been cases where scholars end up having missing result or technical errors that led to their result misplacement, and cases where computers trip off or misbehave during the exam. Even a brilliant student can get frustrated in such situation. More so, people do prepare very well and get to the exam hall, only to discover they are blank and can't remember anything they read. These challenges can only be averted through prayers. So, read as if prayer cannot help you and pray as if reading cannot help you, that's the easiest way to make a good Jamb result.
Thank you for reading!
If you enjoyed this article, you can always stop by at SchoolMetro for more articles.
Be the first to let your friends know about this. Click the buttons below to share on Whatsapp, Facebook or Twitter.