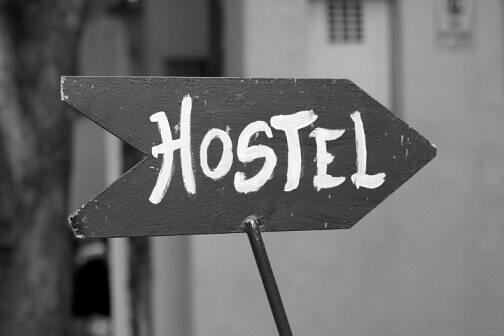 School Hostel Versus Off-campus Hostels: Which is Better?
We've had a couple of newly admitted students ask for the better option between school hostel and off-campus hostels. This debate goes on and on and has been judged by different people, mostly based on one-sided experience. We've done a comprehensive survey and have come up with an unbiased comparison of school hostels and off-campus accommodations. Let's get to it, shall we?
Light and Water
Staying in the school hostel has its perks. You get to enjoy a couple of privileges and lesser bother about certain things; light and water are part of those privileges. In school hostels, the management makes provision for light and water; relieving students the burden of fending for it by themselves. Meanwhile, students that stay off-campus struggle with light and water most times; even to the point of contributing money to pump water. More so, in cases of long term power outage, off-campus students will have no choice than to either resort to generators (for those that can afford one) or visit their friends to charge their appliances.
Night Class and Easier Access to School
If you are newly admitted, you might want to ask what night class is all about. Well, this is not like the regular class taught by lecturers; night class is more like "reading in the lecture theatre at night instead of the comfort of your room or reading table". This might not favour everyone, but it is a good way to stay fit academically. When you are staying in the school hostel, you are more likely to read and attend night classes. This is why the school hostel is more preferable, especially for first-year students. Furthermore, students that stay in the school hostel hardly miss classes because of the proximity advantage. The distance is in their favour and they can stroll into their department conveniently. Staying in the school hostel also gives you access to first-hand information and recent happenings. On the other hand, off-campus students can get discouraged to attend classes due to the distance, weather condition or other preventive factors.
Allow me to share a personal experience, will you? Well, you've got no choice. A few years ago, during my early days at the prestigious University of Benin, I experienced a day I wish not to relive. It was a hot and long day at school. After the normal daily activities, I strolled down to my hostel in the scorching sun; with the confidence that nothing could take me back to school that day. Just after pulling off my clothes, I got a call from my course mate that a test was about to commence…long story short, I had to run back to school, all sweaty! If I was in the school hostel, it would have been easier to walk back to my faculty (…and no, the test did not hold). My point is; if you wish to stay off-campus, you have to be ready to pay the little price that follows.
Security
The importance of your safety cannot be underestimated. School hostel is way safer than off-campus hostels. The robbery and molestation that happen outside the school premises cannot be compared to the living condition inside the school. However, to stay in the school hostel, you have to be extra careful with your personal belongings.
Privacy
There is no privacy in school hostels, just put that at the back of your mind. If you are seeking solitude and privacy, you might want to consider off-campus hostels. In school hostels, your roommates will get under your nose and use your stuff even without your permission, you just have to get used to it. If you are the type that finds it difficult to tolerate different characters, you will, most certainly, get offended every day of your stay in the school hostel. You can't cook and eat alone, there is no such thing as "locking your room" to enjoy some alone moment. This is one of the advantages off-campus hostels have over school hostels.
Neatness
Generally, off-campus hostels are far more sanitized than school hostels. The large number of occupants in school hostels makes it difficult for cleaning to be done easily; though some schools, especially private Universities, try to maintain a high standard of hygiene in their school hostels. Meanwhile, some off-campus hostels are equally "dirty" but you get the opportunity to clean up your personal space and maintain personal hygiene.
Quietness
If you wish to stay in the school hostel, you will, most likely, have roommates. Now imagine when you want to sleep or read and your roommates are in the mood for some loud music, hot "gist", loud argument or a combination of it all…that happens a lot in school hostels. If you are seeking for quietness, you might want to consider off-campus hostels.
SM Tip
In Schoolmetro, we advise freshly admitted students to start with school hostels before moving to off-campus hostels. This will enable them to garner the experience of life inside the school, meet more people and most importantly, get a good academic foundation before their penultimate level. Most private Universities do not allow students to stay off-campus, but for those who are handed the option of making the accommodation decision, you just have to choose wisely, this is why we decided to put this comparison together, we do hope it helped!
Related Articles!
Uniben Hostel Accommodation: Application Procedure
List of Resumption Items For First Year Students
Beginners Guide For First Year Students