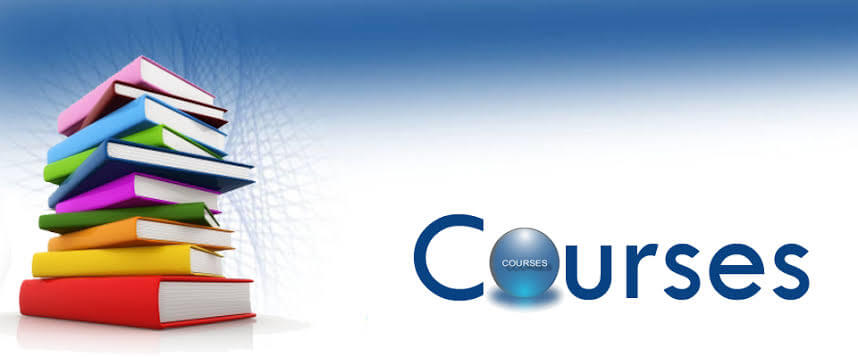 Be the first to let your friends know about this. Click the buttons below to share on Whatsapp, Facebook or Twitter.
Unpopular Yet Amazing New Courses You Can Study in Nigeria
Nigeria is the most populous black nation in the world. It's citizens have been recognized worldwide for their acumen. In the world we live in today, trends come and go. Technology has revolutionized so many things including the areas of the kind of jobs we do. Now is the time to take a step in the right direction. Think of the future and what it would need. How would you have the capacity to contribute your quota if you do not intentionally study the right course for you? The future is green, automated and technology-driven.
There are many new University courses you should consider in Nigeria today that were not present 10 years ago. In fact, according to the Recruitment Employment Confederation (REC), 65% of children entering primary school today will end up working in new job roles that do not yet exist. So, if you are in high school or secondary school, you should be looking to study courses that align with what the world would need on a long run.
These are the top new courses you should look into in as a Jamb Aspirant
Mud Engineering
I know, you may not have heard of this. Many people have not but this is someone that on an oil well or gas drilling rig that ensures that the drilling mud which is within designed specifications to ensure maximum productivity of oil and gas.
Artificial Intelligence, Machine Learning and Data Science
With the advancement in technology, humans have been able to teach computers to learn on their own by studying patterns from big data. Having a degree in any of the three courses would open you up to countless opportunities in our world. Computer and information sciences courses will be really rewarding as it has been seen to be one of the fastest-growing industries.
Wells Engineering
This is another course in the energy sector just like mud engineering. It deals with the design, construction and maintenance of oil and gas wells.
Gas Engineering
There is an ongoing transition from non-renewable energy majorly fossil fuels to renewables and this transition will begin from Oil to natural gas. Nigeria has the 9th largest gas reserves in the world and the largest in Africa. This course was birthed from efforts to reduce gas flaring by finding a better way to turn this gaseous waste into a resource and it has been successful.
Building Engineering
These include courses like architecture, landscaping, civil engineering, structural engineering, building services and so on. As we progress, any more buildings would be taken down so that a more sustainable one can be erected. This cycle will go on and on as individual tastes improve and transform
Maritime/Marine Engineering
If you have a thing for sea vessels like yachts, boats and ships with a knack for fixing things and making things work, then you should consider Marine engineering. Marine engineering deals with the design, development, production and maintenance of sea vessels
Advertising and Marketing
Advertising is concerned with providing the right means of communication with the users of a product or service to increase adoption and maintaining existing customers. It is a merge of communication and marketing
Aeronautical and Aerospace Engineering
For those of us that love Sci-Fi movies, maybe this is not a bad idea for you. Aeronautical engineering and aerospace engineering are a blend of aviation and engineering. Though, aeronautical engineering deals with the design, manufacture and maintenance of flight-capable machines while aerospace engineering deals with the design, manufacture and maintenance of aircraft, missiles, spacecraft and satellites
Criminology
Criminology is a very interesting course that deals with the causes, correction and prevention of crime. It is a blend of many other fields like psychology, psychiatry, economics, sociology, anthropology, statistics and so on
Renewable Energy
Sustainable development goal 7 is to create affordable and clean energy for every single human on earth by 2030. As climate change unfolds, deep research into cleaner sources of energy is at its peak.
Software Engineering
This is the branch of computer science that deals with the application of engineering concepts, techniques and methods to the design, development and maintenance of computer software.
Occupational Therapy
occupational therapists use meaningful activities of daily life such as self-care skills, education, work or social interaction as an aid to recuperation from physical illness and mental illness.
Mechatronics and Robotics Engineering
Mechatronics engineering is a merge of electrical and mechanical engineering. It can find great application in robotics, telecommunications, control engineering, power generators, mining and product engineering
Entrepreneurship
Entrepreneurship deals with the development and management of a business venture aimed at solving a particular societal problem for meaningful profits.
Linguistics
This is the scientific study of language and its structure as well as its communication. In areas of natural language processing, this is a highly sought after course.
Actuarial Science
Actuarial science deals with the application of mathematics and statistics t assess risk in insurance, finance and other industries. An actuarial scientist will have the job of mitigating risk to maximize profits for the company he/she works in.
Environmental Engineering Science
As earlier said, climate change is taking its toll and we have to try to remedy all the mistakes we made that hurt our ozone layer. Environmental engineering science combines the biological, chemical and physical sciences with the field f engineering to promote a cleaner and safer environment
Paramedical Science
Paramedical science deals with pre-hospital en=mergency services. People who study this would be able to manage medical emergencies and reduce mortalities associated with poor response time and mismanagement of medical emergencies
Marine Biology
Marine biology is the study of organisms in the sea; their behaviours and interactions with the environment to ensure balance in the ecosystem
Biomedical Engineering
Biomedical engineering combines biology and engineering to medicine and healthcare. Think of all the artificial internal organs created, replacement f body parts and new machines for diagnosing medical problems. All these breakthrough have boosted health care over the years and we owe it to biomedical engineers
Nutrition And Dietetics
This is the study of how food and its nutrients affect human health. They are experts that use food and nutrition to promote health and manage disease. They precisely advise people on what to eat promote their health based on their medical condition, age and so on.
Metallurgical And Materials Engineering
Metallurgical and materials engineering deal with the production of stronger materials by analyzing the properties and seeking for ways to make it more durable or harder or stronger or malleable or conductive or lustrous or ductile or brittle based on the purpose for which it is to be used.
Agricultural And Bio-Resources Engineering
This is similar to biomedical engineering except that in this case, it merges agricultural science and engineering. This course is cons=cerned with the management of natural resources so that high yields can be sustainable without damaging the environment, increase food production and provide amenities that would make crop and animal farming agile
Public Health
Public Health is the science and art of preventing disease, prolonging life and promoting human health through organized efforts and informed choices of society, organizations, public and private communities, and individuals. It aims to improve the quality of life through the prevention and treatment of disease.
Finally!
Whether your strength is pure science, social science or art, you can pick any of the courses here that align with your passion. One thing you must know is that you are at your best when you are doing what you love; so go ahead and do just that!
Quick Links:
List of Courses Offered in Bowen University
List of Courses Offered in Covenant University
Updated: Courses Offered in Madonna University: Full Time/JUPEB/Pre-Degree
Updated: Courses Offered in Veritas University
Be the first to let your friends know about this. Click the buttons below to share on Whatsapp, Facebook or Twitter.