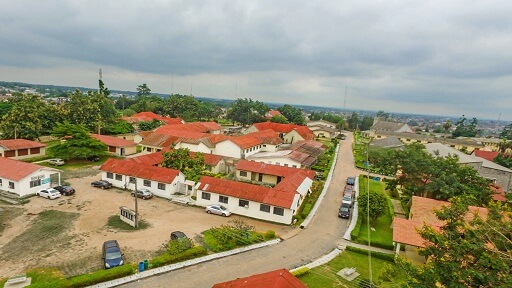 Be the first to let your friends know about this. Click the buttons below to share on Whatsapp, Facebook or Twitter.
List of Courses Offered in Bowen University
Bowen University is Africa's largest Baptist University. Bowen University is located in Iwo, Osun state. It was established in 2001 and since then, has been of great preeminence. Bowen University has the vision to build excellent God-fearing leaders that would define the future of Nigeria, Africa and the world at large. Bowen University's core values are Godliness, Excellence entrepreneurship, Innovation, and Social Responsibility.
The 57 courses offered in Bowen University
Bowen University runs Undergraduate, Postgraduate (Diploma, Masters, and Doctorate) and JUPEB programmes. At the undergraduate level, Bowen University has seven faculties and one college of health services. Are you looking to get an educational certification or is your child almost done with his or her secondary school education? You are in the right place and Bowen University is one University in Nigeria that you should consider. We have compiled a full list of all the Nigerian University Commission (NUC) accredited undergraduate courses offered at Bowen University. Let us proceed, shall we?
Faculty of Agriculture
1.       Agricultural Economics and Farm Management
2.       Agricultural Extension and Rural Development
3.       Animal Science and Fisheries Management
4.       Crop Production and Soil Management
5.       Food Science and Technology
6.       Forestry and Environmental Management
7.       Fisheries and Aquaculture
8.       Nutrition and Dietetics
Faculty of Humanities
9.       Communication Arts
10.   English
11.   History and International Studies
12.   Music
13.   Philosophy
14.   Religious Studies
15.   Theater Arts
Faculty of Sciences
16.   Biochemistry
17.   Chemistry
18.   Computer Science and Information Technology
19.   Industrial Chemistry
20.   Mathematics
21.   Microbiology
22.   Physics and Solar Energy
23.   Pure and Applied Biology (Zoology, Plant Biology)
24.   Statistics
Faculty of Social and Management Sciences
25.   Accounting
26.   Banking and Finance
27.   Business Administration
28.   Economics
29.   Industrial Relations and Personnel Management
30.   International Relations and Diplomacy
31.   Political Science
32.   Mass Communication
33.   Sociology
Faculty of Law
34.   Law (Public and International Law, Private and Commercial Law)
College of Health Services
35.   Anatomy
36.   Medical Laboratory Science
37.   Medicine and Surgery
38.   Nursing and Nursing Science
39.   Physiology
40.   Physiotherapy
41.   Public Health
Faculty of Engineering
42.   Electrical and Electronics Engineering
43.   Mechatronics Engineering
Faculty of Education
44.   Agricultural Science Education
45.   Biology Education
46.   Business Education
47.   Chemistry Education
48.   Computer Science Education
49.   Economics Education
50.   English Education
51.   Foundation and Curriculum Studies Education
52.   Library and Information Science
53.   Mathematics Education
54.   Management Education
55.   Music Education
56.   Physics Education
57.   Religious Studies (Christian) Education
What Next?
Education powers a better world, enabling us to perform our daily activities in the best possible ways. Education builds our capacity and sense of social responsibility. That way, each one of us can contribute our quota for a better world. So, let us take advantage of this opportunity. Enroll to study one of the aforementioned courses at Bowen University. The world needs you to contribute your quota too!
Thank you so much for reading this article; we hope you found what you were looking for. Do well to check out other related articles by clicking here!
Be the first to let your friends know about this. Click the buttons below to share on Whatsapp, Facebook or Twitter.