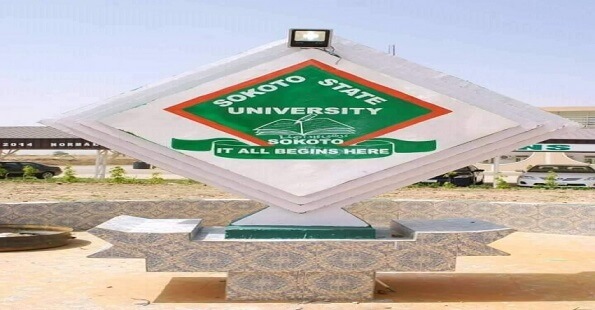 Sokoto State University Admission List for 2019/2020 is Out
This is to inform all candidates that participated in the recently concluded Sokoto State University (SSU) post-UTME screening exercise that, the University Management has released the admission list for the 2019/2020 academic session. The admission list has been published in JAMB and the University Portal. Candidates were selected based on their performance.
How to Check SSU Admission Status
There are two ways to check your admission status; either through Sokoto State University e-portal or through the JAMB e-portal.
Method 1: Through Sokoto State University E-Portal
Enter your JAMB Registration Number in the required spaces provided.
Click on Check Admission to access your admission status.
Log in to your JAMB portal to accept or decline the offer if you are one of the successful candidates.
Method 2: Through JAMB E-Portal
Go to JAMB e-facility Portal.
Login to your JAMB profile with your username and password.
Scroll down and click on Check Admission Status tab.
Select your Exam year  and Enter your registration number in the required spaces provided.
Click on Check Admission Status to access your SSU admission status.
Accept or decline the offer if you are one of the successful candidates.
Requirements to gain admission in Sokoto State University
The admission into Sokoto State University is purely based on merit. The performance is judged based on an aggregate score which is the combination of JAMB and Post-UTME scores. Good O'Level grades also give candidates added advantage. Sokoto state University accept two sittings in O'Level for some courses but those that applied with only one sitting result would be given preferred consideration. The JAMB cut-off mark for all courses in the 2019/2020 academic session is set at 160. Though, the higher your JAMB scores, the higher your chances of getting admission into the university.
Congratulations to all the Candidates that made the SSU admission list for the 2019/2020 academic session. We hope the above steps were very helpful for you. Kindly scroll to the comment section and post your questions and we will reply accordingly.
Related Articles!
School Hostels Versus Off-Campus Accommodations 
We've had a couple of newly admitted students ask for the better option between school hostel and off-campus hostels. This debate goes on and on and has been judged by different people, mostly based on one-sided experience. We've done a comprehensive survey and have come up with an unbiased comparison of school hostels and off-campus accommodations. Read more about school hostels versus off-campus hostel accommodations. 
What Are The Documents Required For First Year Clearance?
Once you are admitted into any tertiary institution, the first question would be – what are the documents required for first year clearance? As a first-year student, your first-year clearance exercise is very important. It is just basically you registering as a student of that institution. There have been several cases where students went through school and at final year, they discovered that their names were not in their school's database. This means that all the fees they paid, all the classes they attended, all the assignments, tests and exams were all a waste; tragic right? The truth is that if you check well, such people did not do their first-year clearance properly. Read more about documents required for first year clearance. 
Quick Links:
How To Design A Perfect Financial Budget As A Student
How To Handle Tough Courses As An Undergraduate
Why You Sleep Whenever You Pick Up Your Book & How To Stay Awake!