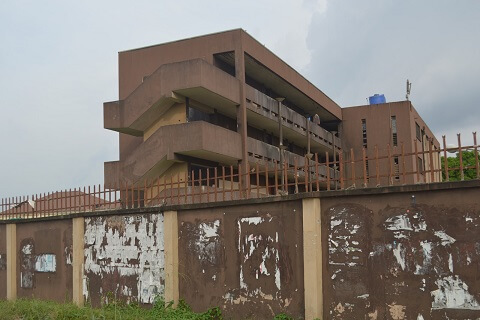 Be the first to let your friends know about this. Click the buttons below to share on Whatsapp, Facebook or Twitter.
UNIBEN Hostel Accommodation: Application Procedure
One of the challenges newly admitted students (freshers) face is the issue of hostel accommodation. This has become a common issue for both freshers and non – freshers in top Universities. However, University of Benin, Uniben, being one of the top Universities in Nigeria, has a unique hostel accommodation application process. Even so, most freshers, who are not familiar with this process, end up spending excessively by passing through third party agents in their quest to acquire a hostel accommodation. Some students, who fail to secure a hostel accommodation space due to one reason or the other, end up settling outside the campus which is sometimes very stressful and less secure. This article will serve as a guide for hostel accommodation applicants in the upcoming academic session.
Eligibility
For you to be eligible to apply for hostel accommodation in University of Benin, it is compulsory that you be a full time undergraduate of the institution. Applicants must also make payment for all academic charges for the new session. For special hostels like the medical hostel, it is compulsory for the applicant to be a medical student.
Procedure of Application
University of Benin hostel application procedure is very simple and easy. Below is the procedure to follow:
Log into your Kofa Page
Navigate to Accommodation Data
Select your particular hall of interest
Navigate to Payments and create a Bed Allocation Ticket
Open the created ticket, copy the generated transaction code and proceed to Zenith Bank Plc at the University main gate for payment. For those that are not close to the school, you can use your Mastercard to make your payment.
After payment, Navigate to Accommodation Data and use the activation code on the payment slip to book your desired space.
Proceed to pay for hostel maintenance fees after you have successfully booked your space.
Print out relevant payment slips and proceed to student affairs for final clearance.
Relevant Applications Rules
Applicants must make sure you pay your hostel maintenance fee before two days of booking. If you fail to pay the hostel maintenance fee after two days, the allocated space will be released back for circulation. This implies that your allocated space will be made available for others to claim.
You are not allowed to book a space as a third party. Selling of space is an offence and can earn you a query.
Failure to clear your space, your hostel maintenance fee is non-refundable.
After clearing your space, if you decide against staying in the hostel, all your payments are not refundable and selling the space to a third party is not allowed.
If you run into any issue during your hostel accommodation application, you can always ask questions in the comment session. Be sure to get a response from one of the Schoolmetro team members A.S.A.P!!!
I hope you found this article informative. You can always stop by at Schoolmetro for more quality academic contents.
Be the first to let your friends know about this. Click the buttons below to share on Whatsapp, Facebook or Twitter.