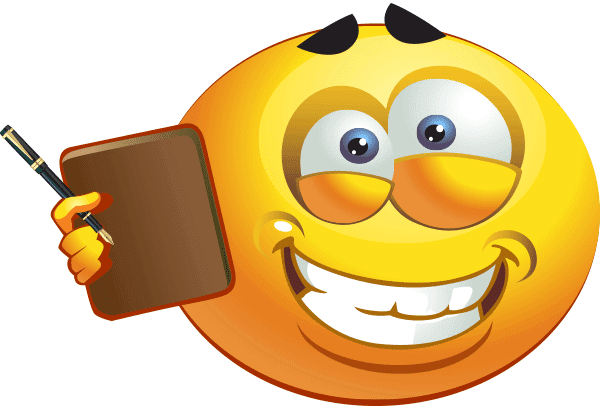 Be the first to let your friends know about this. Click the buttons below to share on Whatsapp, Facebook or Twitter.
List of Resumption Items For First Year Students
So we decided to do a series of checklists for first year students. This one is tailored towards local students in Nigerian federal/public/state schools staying in their school hostels. It is also useful to students in higher levels. Note that you are not limited to the items on this list. They are just to serve as a guide so you do not forget the necessary things you would need as a student. Shall we begin?
You Will Need Provision
As a student, you wouldn't have all the time in the world to cook good food. Most times, you'll be under pressure to meet up with deadlines and classes, this is when provisions become handy. I would like to define provisions as any consumable that is needed when getting actual/real food is not possible. It includes what is considered as "junk food", readily available food items and other easy/fast to prepare food items. They include:
Noodles
Milk
Cocoa beverage
Oat
Bread
Yoghurt and fruit drinks
Sugar
Canned food: Sardine/mackerel, corned beef, sweet corn, baked beans
Honey
Biscuits, cookies and chocolate
Cereal
Spreads like peanut butter, margarine, butter, cocoa spread, jam and so on.
Foodstuff For Those Allowed To Cook
Obviously, we are going to start with this. You do need food to be alive after all. Your goal as a student is to study and acquire knowledge. To do that, you need to stay healthy and to stay healthy, you need to eat well. "Eating well" here means "Eating a balanced diet." This helps you stay effective in your daily tasks. The food items you should have as a student are outlined below:
Yam
Plantain
Rice
Beans
Garri
Pounded yam flour, yam/cassava/plantain flour (amala), wheat flour
Pasta ( e.g. Spaghetti, macaroni)
Oil (e.g. palm oil, groundnut oil, vegetable oil)
Potato
Tin tomato
Onion
Eggs
Meat and Fish: they should be properly preserved though
Fruits and vegetables: though they cannot be stored for a long time, you should consume some fruits and vegetables from time to time to ensure you are taking your vitamins to boost your immune system
Relevant Furniture
These are movable objects that aid human activities like sleeping, sitting, eating and storage of items. Most times, all or most of the furniture you need would be provided by your university but just to be sure, the furniture you would need are outlined below:
Bed
Mattress
Pillow(s)
Cabinet e.g. standing cabinets or suspended cabinets
Wardrobe
Shoe rack
Kitchen cupboard
Chair and/or stool
Reading table
Note: This list varies based on the accommodation situation. Students that are offered hotel accommodation by the University will not bother themselves with some of the items outlined above. Do well to make further inquiries before making purchases!
Electrical Appliances
These are basically electrical items that help make work easier. Most times, universities restrict the type of electrical appliances students bring to reduce the chances of electrical fires so ensure you know the items considered to be contraband. Items in this category include:
Electric kettle
Rechargeable lamp
Extension box and/or adapters
Cloth iron
Refrigerator
Blender
Basic Cooking Items
These are all the utensil, spices and other resources needed to transform raw food into consumable food. Isn't that magical? Well, items in this category are:
Stove or Gas
Pots (at least 3, preferably of different sizes)
Frying pan
Kettle
Plates (at least 3)
Cups: plastic cups, ceramic cups/mugs
Spoon (at least 3)
Fork (at least 3)
Knife
Frying spoon
Wooden spatula (to turn your garri)
Serving spoon (at least 2)
Kerosene if you use stove
Bowl (at least 3 of different sizes)
Crayfish
Manual grinder/blender
Sieve
Grater
Salt
Pepper
Ginger
Pepper soup spices
Curry
Thyme
Plate rack
Sponge for plates
Dishwashing soap
Seasoning powder
Kitchen rag(s)
Chopping board
Toiletries and Cleaning Items
The items we have included in this category are those that you need to keep your body and environment clean and beautiful. You must take care of your body because it is the only place you HAVE to live in. The items in this category are:
Towel
Toothpaste
Soap can
Bathing soap
Washing soap (bar soap and/or detergent)
Sponge
Toothbrush
Antiseptic
Powder
Makeup kit
Body lotion, oil or cream
Hair cream
Comb
Hairbrush
Shoe brush
Shoe polish
Shoe rag and/or brush
Deodorant
Broom
Mop
Bucket (at least 2)
Miscellaneous and Other Items
This is basically items we did not mention above because they did not actually fit perfectly into any of the categories. They are:
Hanger
Hammer
Nail
Rope
Pegs
Plastic jerrican or some other form of water storage (at least 10 litres)
Rubber slippers
Mirror
Mosquito net
Duvet
Pillow
Bedsheet
Pillowcase
Bible/Quran
Old newspapers
Scissors
Portable water
Water bottle
Hairdryer
Hair stretcher
Over the counter drugs
Rags
Conclusion
There are many universities in Nigeria. According to the NUC as of October 2019, there are 43 federal universities, 48 state universities and 79 private universities in Nigeria. Finding a generic list of supplies for students in tertiary institutions is almost unrealistic considering the different background of the students, the personalities of the students, and the culture of the university. So, even with our checklist, you have to ensure that you follow the rules of your school. The above items are not mandatory; they are to only serve as guides.
With this, you are good to go. Schoolmetro has your back any time and every time!
Thank you for reading!
I hope you found this article on the "Life of Resumption Items For First Year Students" interesting. You can always check HERE for other related articles.
Related Links:
Be the first to let your friends know about this. Click the buttons below to share on Whatsapp, Facebook or Twitter.