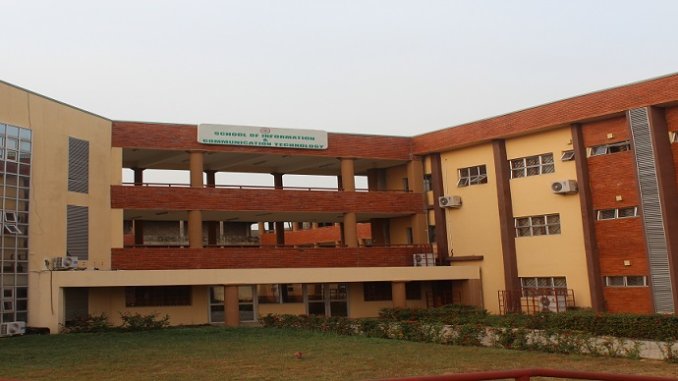 Courses Offered in FUTMINNA and JAMB Cut Off Marks
In this article, we will be sharing the full list of courses offered in FUTMINNA and the JAMB cut off mark for the various courses. If you are an aspirant and have been searching for [courses offered in FUTMINNA, FUTMINNA JAMB Cut off mark for all courses, FUTMINNA admission requirements] then your search is over. Without much talk, let's get to it!
List of Courses Offered in FUTMINNA
Below is the full list of courses offered in FUTMINNA. Just as always, we took the liberty of arranging them alphabetically. Have fun making the tough decision of which one to study!
Agricultural and Bio-Resources Engineering
Agricultural Economics and Extension
Agricultural Economics and Farm Management
Animal Production
Architecture
Biochemistry
Biological Science
Biology
Botany
Building
Chemical Engineering
Chemistry
Civil Engineering
Computer Engineering
Computer Science
Computer with Statistics
Crop Production
Cyber Security Science
Education and Biology
Education and Chemistry
Education and Geography/Physics
Education and Mathematics
Education and Physics
Education and Science
Electrical And Computer Engineering
Entrepreneurship And Business Studies
Estate Management
Food Science And Nutrition
Food Science and Technology
Geography
Geology
Horticulture
Industrial Education Technology
Information And Media Technology Engineering
Library and Information Technology
Mathematics with Computer Science
Mathematics with Statistics
Mechanical Engineering
Mechatronics Engineering
Microbiology
Physics
Project Management Technology
Quantity Surveying
Science Education
Soil Science
Surveying and Geo-Informatics
Telecommunication Engineering
Transport Management Technology
Urban and Regional Planning
Water Resources, Aquaculture and Fisheries Technology
Zoology
FUTMINNA JAMB Cut Off Mark
FUTMINNA official JAMB Cut off mark is pegged at 180 for less competitive courses and 190/200 for competitive courses. Meanwhile, ensure you score as high as possible in order to stand a chance of getting admitted.
FUTMINNA JAMB Cut Off Marks for all Courses
Below is a breakdown of the official JAMB cut off marks for all courses.
School Of Agriculture & Agricultural Technology (SAAT)
Agriculture – 180
Food Science & Technology – 180
Water resources, Aquaculture & fisheries technology -180
School Of Electrical And Engineering Technology (SEET)
Computer Engineering – 200
Electrical/Electronic Engineering – 200
Mechatronics Engineering –  200
Telecommunication Engineering – 190
School Of Infrastructure, Process Engineering & Technology (SIPET)
Agric. Bioresources Engineering – 180
Chemical Engineering -200
Civil Engineering – 200
Mechanical Engineering – 200
Material and Metallurgical Engineering – 190
School Of Environmental Technology (SET)
Architecture – 200
Building – 180
Estate Management & Valuation -180
Quantity Surveying – 180
Surveying & Geoinformatics – 180
Urban & Regional Planning -180
School Of Information And Communication Technology (SICT)
Computer Science – 200
Cyber Security Science –  200
School Of Life Sciences (SLS)
Biochemistry – 190
Biology – 180
Microbiology – 190
School Of Physical Sciences (SPS)
Chemistry – 180
Geology – 180
Geography -180
Mathematics/Statistics – 180
Physics-180
School Of Science & Technology Education (SSTE)
Education Technology -180
Industrial and Technology Education  – 180
Science Education – 180
FUTMINNA Admission Requirements
Candidates must have selected FUTMINNA as their preferred choice of institution during the UTME registration.
Candidates seeking admission into the institution must score at least 180 and above as required by the various departments in order to participate in the post UTME screening exercise.
Candidates must meet the cut off marks in the post UTME screening exercise as required by the various departments to be considered for admission.
Candidates must have at least a credit pass in English language, mathematics and any other 3 subjects as it relates to the choice of course.
Was this article helpful? I bet it was. Don't forget to share with your friends. Good luck in your JAMB application. If you need any clarification or further information about any course, feel free to let us know via the comment section.
Related Articles:
2020 Jamb Subject Combination For All Courses
Updated: Courses Offered in UNIOSUN & Cut Off Marks
Updated: List of Courses Offered In UNIBEN & their JAMB Cut Off Marks
Courses Offered in Ebonyi State University (EBSU)
Courses Offered in Auchi Poly and their cut off marks
School Hostel Versus Off-campus Hostels: Which is Better?
Dealing With Academic Distractions
Why You Sleep Whenever You Pick Up Your Book & How To Stay Awake!