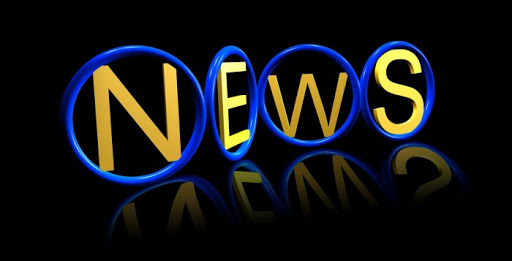 Be the first to let your friends know about this. Click the buttons below to share on Whatsapp, Facebook or Twitter.
When School Will Resume | Sad But True
The big question in your head, maybe why you clicked is: when will school resume? I am sorry to break this to you; school is not resuming anytime soon. If you're still hoping to go back to school, better start making alternative plans. You might be wondering why I made such a strong statement. Well, I'll give you a simple breakdown.
Long Story Short…
Nigeria education system was not ready for the pandemic. The system (especially non-private institutions) is still struggling to meet up with decent academic sessions without strike disruption. Even the classroom lectures have not been proven very effective in some higher institutions.
Surprisingly, the Minister of Education Suggested that all Higher Institutions adopt digital distanced learning and the suggestion was quickly debunked by the Academic Staff Union Of Universities (ASUU) earlier last month (see article here).
Meanwhile, in an attempt to save the academic calendar, some Private Universities in Nigeria adopted the suggestion and started online classes which I doubt have been fruitful.
UK Did It, Can We?
Developed countries like UK were quick to resort to alternatives like e-learning; because they put these facilities in place. They equipped the students with the skills and tools necessary for such activities. Nigeria, on the other hand, cannot jump to such development, not non-private Institutions at least. The memo from ASUU stated this clearly with 16 pointers.
Why We Can't Go Digital Just Yet
There are several reasons why we can't emulate developed countries in setting up digital distanced learning.
Students Are Not Prepared For This
Firstly, the students are not ready for this. Most of these students cannot afford to eat well during this period. It will be difficult for them to afford data to stream online classes. Even for those that would tune in, it will take time for them to adapt to the new system (if they ever will). This might end up being a futile journey if tried.
Lecturers Are Not Ready Too
More so, most professors in higher institutions are old and not familiar with the new era of digitalization. It could be difficult for them to pass their message conveniently. Also, the equipment to carry this out could pose a challenge. The Minister of Education may not be willing to buy laptops and data for all the lecturers in Nigeria.
How About Practical?
Furthermore, most courses require practical and that cannot be done online. Engineering students cannot perform their laboratory practical, as well as medical students that are expected to go for clinical duties. Telling students to come to school for practical, even in groups of 20, would expose them to further health danger. This will not work.
Suggested Solutions: A Personal Opinion
The fact remains that the Covid-19 pandemic has done huge harm already. There is no perfect way of resolving the direct attack of the pandemic on the academic calendar. Howbeit, the following recommendations are considered relevant.
Put Social Media To Good Use
This could be difficult but efficient. Since the classes can't be held effectively via video conferencing, social media platforms like Whatsapp or Telegram can be put to good use. This might not necessarily be classes, but a direct group interaction between lecturers and students. Materials can be discussed and students be tested afterward. This will not be a criterion for grading but a way to teach students and prepare them for the fastest session ever!
Consider TV Stations For Nursery And Secondary
Since the curriculum for all Nursery and Secondary schools are similar, the Minister of Education should consider utilizing local TV stations for studies. This will help kids not to totally deviate from their academic activities.
When Will School Resume?
There is no cure for the virus yet. Things won't change overnight. It is important that you prepare your mind for a longer holiday. Make the best out of it. Learn a skill, teach a skill. The world has paused for you to catch up, don't pause with it, keep moving!
Thank you for Reading!
School Hostel Versus Off-campus Hostels: Which is Better?
UNIBEN Student Set Herself Ablaze While Trying To Cook
List of Ongoing Abroad Scholarships for Undergraduate and Master Students
Preparing For Life After School: 5 Crucial Steps
Be the first to let your friends know about this. Click the buttons below to share on Whatsapp, Facebook or Twitter.