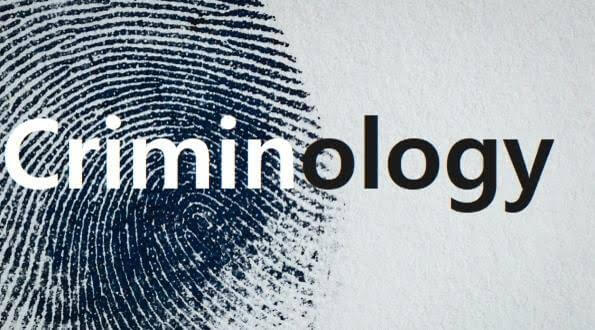 Be the first to let your friends know about this. Click the buttons below to share on Whatsapp, Facebook or Twitter.
Universities that offer Criminology and Security Studies in Nigeria
Have you ever fantasized about being Sherlock Holmes? Well, you can be. Studying Criminology and Security studies in Nigerian University means that you would be able to study crime, apprehend criminals and also prevent crime. It is goes beyond just getting the criminals but understanding their behaviour thus making you proactive enough to prevent the crimes.
Criminology is the scientific study of criminal behaviour on individual and social levels. Forensic science is also a part of criminology. This course gives you insight into theories explaining illegal and/or deviant behaviour, effectiveness of anti-crime policies, Crime victims, the political terrain of social control, criminals, crime and Social reaction to crime.
Here's the full list of Universities offering Criminology and Security studies in Nigeria:
Achievers University, Owo, Ondo State
Adekunle Ajasin University, Akingba, Ondo State
Bayero University, Kano, Kano State
Caleb University, Imota, Lagos State
Chrisland University, Owode, Ogun State
Federal University, Oye-Ekiti, Ekiti State
Federal University of Dutse, Dutse, Jigawa State
Kwararafa University, Wukari, Taraba State
Nigeria Police Academy, Wudil, Kano State
Salem University, Lokoja, Kogi State
University of Ilorin, Ilorin, Kwara State
University of Jos, Jos, Plateau State
The JAMB subject combination is English Language, Economics, Mathematics and any other course among Government, History, Geography, Literature in English, French, Christian Religious Knowledge or Islam Religious Knowledge. This is an amazing course and if you have skills in data collection, research, data analysis, attention to detail and criminal behaviour, this is a great course for you.

Related Article!
Think of a course that unites Electrical Engineering, Computer Engineering, Mechatronics engineering and Computer Science all in one! That is Mechatronics engineering. This is a new course that has been introduced. It has major applications in Robotics, Computer-Aided Design, Sensing and Control Systems Telecommunication, Air Conditioning, Space Exploration, Industrial Automation, Oil and Gas and even Health Care. Imagine how having this knowledge could boost Nigerian Students in terms of capacity. It can happen. It is happening actually. Read more about Mechatronics Engineering!

Hottest Release!
There are many new University courses you should consider in Nigeria today that were not present 10 years ago. In fact, according to the Recruitment Employment Confederation (REC), 65% of children entering primary school today will end up working in new job roles that do not yet exist. So, if you are in high school or secondary school, you should be looking to study courses that align with what the world would need on a long run. Read more about amazing new courses you can study in Nigeria!
Be the first to let your friends know about this. Click the buttons below to share on Whatsapp, Facebook or Twitter.