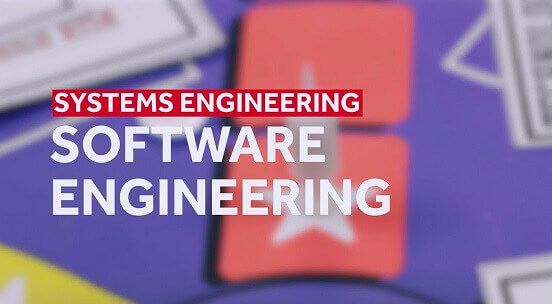 Be the first to let your friends know about this. Click the buttons below to share on Whatsapp, Facebook or Twitter.
Universities Offering Software Engineering in Nigeria
Earlier on, Computer Software Engineering has been just one of the sub-courses offered in Electrical Engineering and/or Computer Engineering. With advancements in technology, there has been a need to make this a stand-alone course. The good news is that Nigerian Universities are getting on board and have started Computer Software Engineering Departments in their schools. In the world we live in today, software engineers are and will be highly sought for.
Software engineering is the branch of computer science that deals with the application of engineering concepts, techniques and methods to the design, development and maintenance of computer software.
So, if you are an aspirant or a parent of an aspirant, you are in the right place to know the complete list of Universities offering Computer Software engineering in Nigeria; fully accredited by the National University Commission (NUC). The full list of Universities Offering Computer Software Engineering in Nigeria is outlined below
Admiralty University of Nigeria is a private University located in Ibusa in Delta State. ADUN was established in 2017.
American University of Nigeria is a private University located in Yola in Adamawa State. AUN was founded in 2003.
Babcock University is a private university located in Ilishan-Remo in Ogun State. Babcock University was established in 1999.
Bayero University is a Federal University located in Kano, Kano State. BUK was founded in 1975.
Covenant University is a private university located at Ota in Ogun State. CU was established in 2002.
Federal University of Technology, Akure was established in 1981 and in 2015, it was ranked by Webometrics as the best university f Technology in Nigeria.
Federal University of Technology, Minna is a federal University located at Minna in Niger State. FUT-Minna was established in 1983.
Obafemi Awolowo University is a federal University and was founded in 1961.
The University of Ibadan was founded in 1948 and is located at Ibadan in Oyo State.
The University of Ilorin is a Federal University, established in 1975 and is located at Ilorin in Kwara State.
UNILAG is a Federal University located at Yaba in Lagos State. The University was founded in 1962.
The University of Nigeria was founded in 1955 and is located at Nsukka in Enugu State.
The JAMB subject combination is Mathematics, English Language, Physics and Chemistry. The O'level requirement to study Software Engineering is that you must have five (5) SSCE credit passes in Mathematics, English Language and three (3) other science subjects.
Areas where software engineering can be applied include Artificial Intelligence, Machine and Deep learning, Data Science, Mobile application development, Web development, software development to mention but a few. As a software engineer, you can work in public and private sector and in every industry. This is because part of the job of software engineers is to automate processes in order to promote faster and more efficient work.
Though developers these days are self-taught, it is very important to have a degree to crown all your skills. Apart from being able to work in any industry, you can easily freelance. Software engineers will requires soft skills like creative problem solving, continuous learning, critical thinking, time management follow-through, good writing and verbal communication skills, and attention to details.
As an aspirant getting into the University, this is a course that you should consider. Do further research on all the aforementioned Universities offering Software Engineering in Nigeria before making your choices.
Thank you for reading, we do hope you saw what you were looking for. We can't wait to have you back some other time. Feel free to check out other related articles, and don't forget to leave a comment for us to know what you think about us.
Related Articles!
Universities that offer Criminology and Security Studies in Nigeria
Nigerian Universities That Offer Mechatronics Engineering
All About Actuarial Science: Nigerian Universities that offer it
Be the first to let your friends know about this. Click the buttons below to share on Whatsapp, Facebook or Twitter.