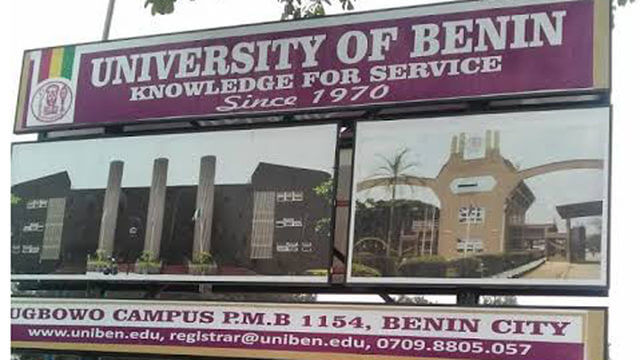 Be the first to let your friends know about this. Click the buttons below to share on Whatsapp, Facebook or Twitter.
2019/2020 UNIBEN Physical Clearance Date & Guide
This is to inform all newly admitted students that the date for the commencement of the physical clearance for the 2019/2020 academic session has been announced by the management of the University of Benin. If you have been searching about [UNIBEN physical clearance date, when will UNIBEN start physical clearance, UNIBEN physical clearance procedure, documents for UNIBEN physical clearance, requirements for UNIBEN Physical clearance], then your search is over.
The set date for the commencement of the physical clearance exercise is on the 7th of January, 2019. It is worthy to note that this date is just the starting date and NOT the set date for everyone. All successful candidates are expected to pay their acceptance fee, upload relevant documents and request for clearance before proceeding for face-to-face clearance at the designated locations.
Please note that those that are yet to accept/reject their admission on the JAMB CAPS page will not get a UNIBEN student page until they accept their admission. Click here to accept your admission.
Procedure for UNIBEN Physical Clearance
Complete your online clearance and request for physical clearance
Make 6 copies of your basic documents as listed below:

Original Copy of O' Level Certificate
Birth Certificate or Affidavit of Age Declaration
Original JAMB Result Slip
JAMB Admission Letter
Guarantor's Letter
Acceptance Letter
Local Government of Origin Identification
Affidavit of Non-membership of Secret Cult
Affidavit of Good Conduct

Get a scratch card for your O'Level result: You will be required to provide a scratch card in order to confirm the authenticity of your O'Level results.
Snap up to 20 passport photographs: You will need as many passports as possible for your physical clearance, faculty clearance, departmental clearance, and other registrations.
Ensure that your documents are well arranged and complete before proceeding for the face-to-face clearance to avoid picking up the correction form.
What is Correction Form?
During physical clearance, some students that their names, date of birth and other information are not the same throughout their credentials are given a correction form to fill. This is not what you should wish for as a fresher. Correction form delays your clearance. While others are done with clearance and have resumed classes, this delay could keep you out of the class. To avoid this, ensure that your date of birth, name and other information are all in harmony in all your credentials.
After Physical Clearance, then what?
Once you are done with your physical clearance, you are expected to proceed to your faculty for faculty clearance. Once you are done with that, head down to your department and perform all necessary registrations. Ensure you register your courses, GST, etc. While running around for these registrations, do not forget to attend your classes. School resumed the day your name appeared on UNIBEN KOFA!
Welcome to UNIBEN
Finally, all of us at Schoolmetro welcome you to the great University of Benin. If you enjoyed this article, check out other related articles or tell us what you think via the comment section.
Related Links:
Approved: UNIBEN 2019/2020 Academic Calendar  
Update: UNIBEN 2019/2020 Online Clearance Guide
What Are The Documents Required For First Year Clearance?
Uniben Hostel Accommodation: Application Procedure
Be the first to let your friends know about this. Click the buttons below to share on Whatsapp, Facebook or Twitter.