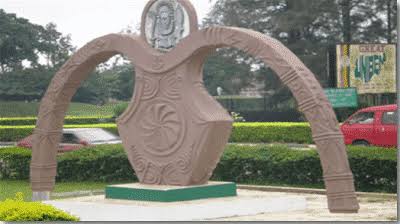 Be the first to let your friends know about this. Click the buttons below to share on Whatsapp, Facebook or Twitter.
Update: UNIBEN 2019/2020 Online Clearance Guide
This article is specifically for University of Benin, UNIBEN newly admitted students. If you've been admitted into University of Benin to study any undergraduate course, big congratulations!
A lot of newly admitted students have been searching about [UNIBEN clearance, online clearance documents, UNIBEN online clearance deadline, when will UNIBEN online clearance exercise for 2019/2020 academic session commence, when is UNIBEN physical clearance starting, what is UNIBEN acceptance fee]. If  are one of those people, your search is over.
University of Benin Online clearance has officially commenced online clearance for newly admitted students. This exercise will run till further notice by the school management.
How to Complete your UNIBEN Online Clearance 
Pay your acceptance fee
Upload relevant documents
Request clearance
Proceed for face-to-face clearance at your faculty from date of resumption.
UNIBEN Acceptance Fee For 2019/2020 Academic Session
Bank/portal charges – 5,000.00
Admission clearance – 30,000.00
ICT levy – 6,000.00
Maintenance fee – 15,000.00
MTN net library – 4,000.00
College Development Levy (Medical Students Only) – 20,000.00 –
Total For Medical Students  – 80,000.00 
Total For Non-Medical Students  – 60,000.00
Relevant Documents for UNIBEN Online Clearance
Original Copy of O' Level Certificate
Birth Certificate or Affidavit of Age Declaration
Original JAMB Result Slip
JAMB Admission Letter
Guarantor's Letter
Acceptance Letter
Local Government of Origin Identification
Affidavit of Non-membership of Secret Cult
Affidavit of Good Conduct
For more information about UNIBEN online clearance documents and how to conveniently put them together, Click HERE!
Request for Clearance
Visit UNIBEN Kofa
Login with your student ID and password
Click on request clearance button at the top right corner of the page
Confirm that you have completed all necessaries
Done!
Do not request for clearance until, you are sure that all the credentials you uploaded are correct and at the right places. Ensure your details are also correct before clicking the request button.
SM Tip!
You do not need to wait for classes to resume before you start preparing. Look for your senior colleagues and borrow books from them. You can start reading your General Studies (GST) textbooks now. It is never too early to start preparing. If you do not know anyone you can get old books from, please contact us or notify us via the comment section and we will link you up on how you can get free old books that you can start using.
Some of you that were offered a course different from what you applied for, you need to visit the Jamb website and regularize your admission. Also contact us to guide you if you do not know how to go about this. This exercise is expected to take effect within two weeks. If you fail to do it on time, this might delay your clearance.
More so, if the date of birth in all your credentials does not match, you will need to swear an affidavit to regularize this. If you fail to regularize your Date of Birth, it will warrant you to fill a correction form which will delay your physical clearance and make you miss classes. You wouldn't want that, would you?
Finally, make sure your documents are accurate and well-arranged before you start uploading them. Ensure they are clear and readable. Most importantly, Welcome to UNIBEST!!!
We do hope this article was informative for you. Do well to check out other related articles by clicking here. Warm regards from all of us at Schoolmetro!
Be the first to let your friends know about this. Click the buttons below to share on Whatsapp, Facebook or Twitter.