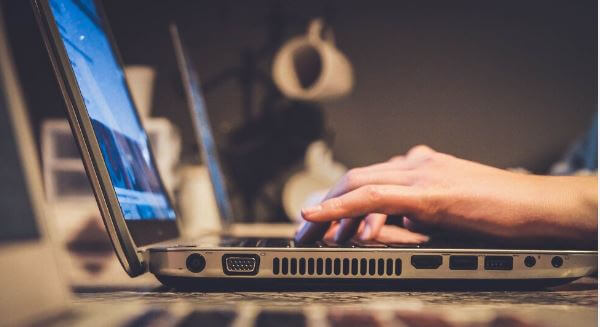 Be the first to let your friends know about this. Click the buttons below to share on Whatsapp, Facebook or Twitter.
List of Platforms You Can Get Free Tech Online Courses
Tech education is essential to skill acquisition and will give anyone an advantage in the global economy. Unfortunately, not everyone can afford to pay for a tech skill that would give them the required certification to get career opportunities in Tech. Fortunately, there are platforms that offer free tech online courses for users to gain the necessary tech knowledge they need for their careers.
Professional development is now more accessible than ever thanks to free Tech courses that award certifications. Both tech students and seasoned professionals looking for promotion chances can complete courses to qualify for entry-level positions.
These courses allow you to demonstrate your mastery of a subject and offer expedited and flexible scheduling.
Here, we look at some of these online platforms and why we have chosen them for your consumption.
Platforms Offering Free Tech Online Courses 
Alison.com
Location: Online
Cost: Free to $115.00
Certificate: Yes, with a fee
Time to complete: Less than three hours
Alison.com provides a comprehensive collection of free IT courses in networking and security, hardware, software development, game development, software tools, IT management, mobile apps, software engineering, data science, databases, and core IT skills.
You can choose between short certificate courses and more comprehensive "diploma" courses. While courses are free to take, you must pay a fee to receive a printed or digital certificate if you complete a certificate or diploma course.
You can also pay for a premium account for around $9 per month, which will give you access to additional features such as certificate fee discounts, no advertisements, and resume-building tools.
Coursera
Although Coursera isn't completely free, they do have a good collection of free computer programming courses.
You can choose from a wide range of programming languages to study, including Python, C, and Java, and enroll in courses on the principles of programming.
The cost of a certificate or degree program varies, but you may sign up for Coursera for free and use all of its free programs.
Codeacademy
Python, Ruby, Java, JavaScript, jQuery, React.js, AngularJS, HTML, Sass, and CSS are just a few of the 12 programming and markup languages that Codeacademy offers free coding lessons.
The classes offer to provide practical experience and in-person peer feedback. If you enjoy the courses, you may upgrade to a Codeacadmy Pro account for $19.99/month to have access to additional practical projects, tests, and advisors. Otherwise, all of the fundamental courses are free, so if you're a self-starter, they can be sufficient to teach you how to code.
EdX
Location: Online
Cost: Free to $300
Certificate: Yes, some courses with a fee
Time to complete: Self-paced
EdX is a massive open online course (MOOC) provider that offers university-level courses created by schools, non-profit organizations, and corporations.
Users can access these programs for free, which include courses from universities such as MIT and Harvard. Short videos, interactive learning exercises, tutorial videos, online textbooks, and a forum where students can interact with one another, ask questions, and reach out to teaching assistants are all part of the courses.
You'll receive a certificate at the end of your course, and depending on the school, some courses may count as college or university credits.
freeCodeCamp
Location: Online
Cost: Free
Certificate: Yes, some courses
Time to complete: 300+ hours
FreeCodeCamp, a nonprofit coding community, offers free online courses with certificates in Python, responsive web design, data visualization, and algorithms and data structures.
Reading articles, viewing videos, and finishing classes are all forms of training. You can use the build projects and tests on the coding website to help you with your studies.
You can earn the entire stack development program certificate by passing all six of the free online classes with certificates.
Materials and courses on FreeCodeCamp are created by educators and business leaders in addition to a global community of thousands of volunteers.
 Harvard
Online Learning
Harvard provides free online access to lectures, seminars, programs, and other educational information. It offers "efficient, accessible paths for people who aspire to learn but may not have the opportunity to get a Harvard education," according to the mission statement.
Online learning content providers such as EdX, GetSmarter, HarvardX, Harvard Business School (HBX), Harvard Extension School, and Harvard Medical School all provide courses (HMX). Nearly any IT subject you can think of is covered in courses, allowing you to receive a Harvard education without paying for it.
FutureLearn
Location: Online
Cost: Free to $189/year
Certificate: Yes, some courses with a fee
Time to complete: Two to 10 weeks
FutureLearn provides hundreds of free online courses with certificates for personal or professional development. You can study business and management in addition to information technology and computer science.
Audio clips, video lectures, articles, and class discussions are all part of the training. To graduate, students must complete quizzes and activities.
You can access courses from universities and industry organizations through FutureLearn. Participants who pay for certificate access must pass tests in order to obtain the credentials.'
Microsoft Learn
Location: Online
Cost: Free to $200
Certificate: Yes, some courses with a fee
Time to complete: Self-paced
Microsoft provides a variety of learning paths and certifications that cover a wide range of Microsoft products and services. Learning paths include several modules relevant to the course topic, whereas certifications are more focused, requiring only one or two exams to earn the certification.
Microsoft offers free self-paced courses and exams, but if you want to take an instructor-led course, you can do so through Microsoft Certified Trainers. However, it is not guaranteed that certified trainers will offer free courses, so keep that in mind if you want completely free courses.
OpenLearning 
Location: Online
Cost: Free to $40/month for individuals
Certificate: Yes, some courses with a fee
Time to complete: Varies
OpenLearning gives its nearly three million users access to over 275 educational institution courses and over 4,000 private courses from other sources.
By taking multiple OpenLearning classes, you can earn credentials from institutions such as the University of Newcastle's graduate certificates in security and network administration.
Activities-based lessons, community discussions, and collaborative projects are all part of the online classes.
The training can be used for lifelong learning or to qualify for entry-level jobs. Math and science, computers and technology, and engineering are among the disciplines available.
Udemy
Udemy is aimed at working professionals who need to fit education into their busy schedules. Some Udemy courses are free, while others charge a fee — it all depends on the course and instructor. Even their paid courses won't break the bank, as most go on sale for as little as $9.99, so if there's a course you want to take that isn't free, you can usually find a good deal.
Pluralsight  
Location: Online
Cost: Free to $450/year
Certificate: Yes, some with a fee
Time to complete: One to 10 hours
Pluralsight's video lessons, labs, and adaptive assessments are created by over 1,500-course authors, and industry and education professionals.
Over 50 free online courses in subjects such as software development and data are available.
Pluralsight also offers online classes that prepare students to earn industry certifications in cybersecurity, cloud computing, and machine learning.
Pluralsight's platform provides beginner-level training as well as assessment programs that assist experienced professionals in measuring and improving their skills. The platform also includes a workflow system for IT leaders and project managers.
Thinkful
Location: Online
Cost: Free to $600
Certificate: Yes, some courses with a fee
Time to complete: Three to six months
Thinkful provides courses at all levels for students and professionals, including free webinars and workshops.
They also offer full-fledged coding programs in software engineering, data analytics, and data science, as well as deferred tuition, personal mentors, and career services.
Individual video sessions with industry experts and mentors, as well as community collaboration and individual lessons, are all part of the courses.
The organization offers certificate programs in Oracle, Python, web development, and other areas. Try one of Thinkful's free coding tutorials if you're new to coding.
Also Read: 
Nigerian Ministry of Education is sponsoring free Microsoft certification
UK Universities, Cost, And Payment Plans
Be the first to let your friends know about this. Click the buttons below to share on Whatsapp, Facebook or Twitter.