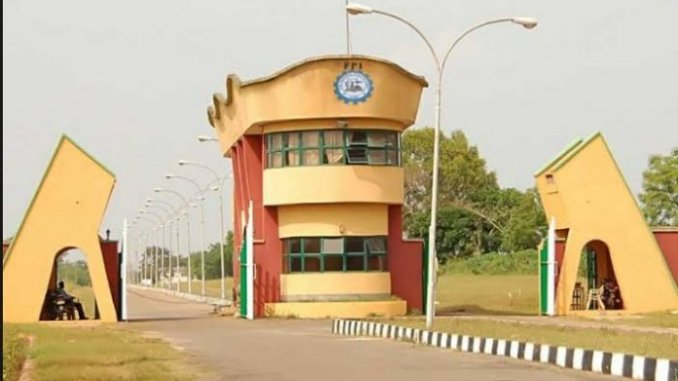 Be the first to let your friends know about this. Click the buttons below to share on Whatsapp, Facebook or Twitter.
Ilaro Poly Hostel: Full Application Guide
In this article, we will be sharing all about Federal Poly, Ilaro hostel accommodation application. If you have been searching for [how to apply for Fed Poly Ilaro hostel, Fed Poly Ilaro Hostel fees, Fed Poly Ilaro hostel application for freshers and for returning students, hostels in Federal Poly Ilaro, etc] then your search is over as this article will provide answers to all these questions.
Although a good number of students stay off-campus due to the need for privacy and their own space, a good number of students also stay on campus. Students on campus can be said to enjoy easy access to classes and they are not concerned in any way with the security issues outside the school as they enjoy security within the four walls of the campus. Hence, students try to get hostel allocation early enough at the beginning of the session, this hostel space lasts for a session and cannot be retained. The Federal Polytechnic, Ilaro has one (1) male hostel and three (3) female hostels. So, for the male, it is not that easy to secure hostel space, hence you find most of them living off-campus.
How to Secure Hostel Space in Fed Poly, Ilaro
Pay your school fees online on the school portal as only those that have paid their school fees for that session are eligible to apply for the hostel.
Request for Hostel allocation on the school portal by entering your matriculation number or Acceptance Confirmation Order Number in the box provided.
Check back after 24 hours to check the status of your application.
Successful students should generate a payment invoice and make payment within 24 hours to avoid forfeiting the hostel space allocated.
After you have made the payment, you are to proceed to the allocated hostel with your school ID card for old students and proof of school fees payment for new students.
Note:
The registration is done online via the school portal.
The hostel allocation is on a first come first serve basis and so those that apply first will be given hostels first, hence, if you want to stay on campus ensure to pay your school fees on time.
The fee to be paid will be shown on the hostel payment invoice.
Application for a hostel is free and payment will be made only when you have been given hostel space.
Don't pay money to anyone claiming to help you secure hostel space, the school does not collect money until you have been given a hostel space.
Was this article helpful? I bet it was! Don't forget to share with your friends. Got any question? Use the comment box and we would reply asap.
Related Articles:
Official List Of Courses Offered In Ilaro Poly And Their JAMB Cut Off Marks
School Hostel Versus Off-campus Hostels: Which is Better?
Why You Sleep Whenever You Pick Up Your Book & How To Stay Awake!
Be the first to let your friends know about this. Click the buttons below to share on Whatsapp, Facebook or Twitter.