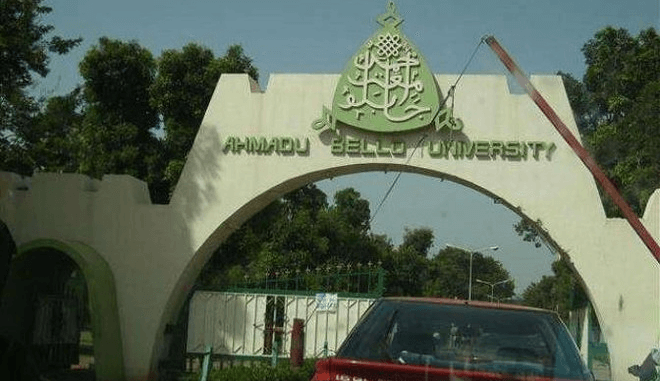 Be the first to let your friends know about this. Click the buttons below to share on Whatsapp, Facebook or Twitter.
Courses Offered in Ahmadu Bello University and their Cut Off Marks
In this article, we will look into the various courses offered in Ahmadu Bello University and their Cut Off marks. The Jamb Cut Off Marks and the post UTME screening requirements are also shared in this article. Oya keep scrolling!
List of Courses Offered in Abu Zaria
Faculty of Administration
Accounting
Business Administration
L G & Development Studies
Public Administration
Faculty of Agriculture
Agric Econs & Rural Sociology
Agronomy
Animal Science
Crop Protection
Plant Science
Soil Science
Faculty of Arts
African Languages and Cultures
Arabic
Archeology
English
French
Hausa
History
Theatre & Performing Arts
Faculty of Education
Arts and Social Science Education
Educational Foundation & Curriculum
Educational Psychology & Counselling
Library and Information Science
Physical and Health Education
Science Education
Vocational and Technical Education
Faculty of Engineering
Agricultural Engineering
Chemical Engineering
Civil Engineering
Electrical & Computer Engineering
Mechanical Engineering
Metallurgical Engineering
Water Resources & Environmental Engineering
Faculty of Environmental Design
Architecture
Building
Fine Arts
Geomatics
Industrial Design
Quantity Surveying
Urban and Regional Planning
Faculty of Law
Civil Law
Commercial Law
Private Law
Public Law
Sharia Law
Faculty of Medicine
Anaesthesia
Chemical Pathology
Community Medicine
Dental Surgery
Haematology and Blood Transfusion
Human Anatomy
Human Physiology
Medical Microbiology
Medicine
Nursing Science
Obsterics and Gynecology
Ophthalmology
Paediatrics
Pathology (Morbid Anatomy)
Psychiatrics
Radiology
Surgery
Traumatic and Orthopeadic Surgery
Faculty of Pharmaceutical Science
Clinical Pharmacy & Pharmacy Practice
Pharmaceutical & Medicinal Chemistry
Pharmaceutics & Pharmaceutical Microbiology
Pharmacognosy & Drug Development
Pharmacology and Therapeutics
Faculty of Science
Biochemistry
Biological Sciences
Botany
Chemistry
Geography
Geology
Mathematics
Microbiology
Physics
Textile Science & Technology
Faculty of Social Science
Economics
Mass Communication
Political Science
Sociology
Faculty of Veterinary Medicine
Theriogenology and Production
Veterinary Anatomy
Veterinary Medicine
Veterinary Parasitology and Entomology
Veterinary Pathology and Microbiology
Veterinary Pharmacology and Toxicology
Veterinary Physiology
Veterinary Public Health and Preventive Medicine
Veterinary Surgery and Medicine
JAMB Cut Off Marks for All Courses in Abu Zaria
Medicine and Nursing – 220 to 240 and above
Mass Communication, Common Law, Pharmacy, Anatomy, Physiology – 200 and above
Computer Science, English Language, Biochemistry, Microbiology, Geology, all engineering courses except Agricultural and Biosystem Engineering  –  190 and above
All other courses – 180 and above
Abu Zaria Pre-Screening Requirements and Guide
All applicants are required to come to the pre-screening with their SSCE result and Jamb registration print out.
Candidates are expected to arrive early even before the stipulated time.
Successful candidates are expected to come for another screening. The documents required for this final screening are listed below:
Original copies of their educational qualifications (Statements of Results/Certificates).
N/B: Cases of awaiting results will NOT be accepted.
Birth Certification/Age Declaration.
A letter of good conduct from your Village Head or a responsible member of your
community/or civil servant not below Grade Level 10 or equivalent in the private sector.
Certificate of Local Government of origin; and this notification of admission status slip.
Was this article helpful? I bet it was! Don't forget to share with your friends. Feel free to ask any question, your response matters to us!
Related Articles: 
School Hostel Versus Off-campus Hostels: Which is Better?
2020 Jamb Subject Combination For All Courses
2020 JAMB Registration And Exam Date Released
Be the first to let your friends know about this. Click the buttons below to share on Whatsapp, Facebook or Twitter.