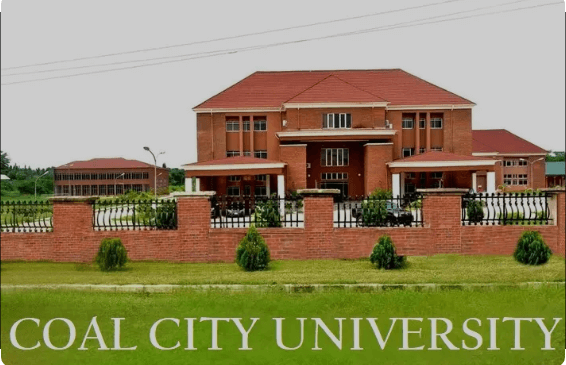 Be the first to let your friends know about this. Click the buttons below to share on Whatsapp, Facebook or Twitter.
Coal City University Admissions Process 2023/2024 
If you're a student who is interested in getting admitted into Coal City University, then you might be interested in learning about their admission requirements for the 2023/2024 academic session.
The dawn of the 2023/2024 academic session at Coal City University (CCU) in Enugu brings with it an opportunity for eager learners to step into a world of academic excellence.
This guide goes beyond the surface, delving into the intricate details of the application process, eligibility criteria, and an extensive exploration of the diverse course offerings that await potential students.
Admission Requirements: A Foundation for Excellence
CCU stands firm on its commitment to academic rigor. Prospective candidates must meet stringent admission requirements, a testament to the university's dedication to maintaining high educational standards.
A minimum of five O'Level credits, including English and Mathematics, serve as the cornerstone of eligibility. These credits must be earned in not more than two sittings in the West African Examinations Council (WAEC).
About Coal City University (CCU)
Diverse and meticulously structured, CCU's faculties offer a kaleidoscope of educational opportunities across various disciplines. From the Faculty of Natural & Applied Sciences, where scientific exploration thrives, to the Faculty of Arts, Social & Management Sciences, and the Faculty of Education, CCU empowers students to pursue their passions and unlock their full potential.
How to Apply for Coal City University Admission 2023/2024
Embarking on the journey to becoming a CCU student involves a series of well-defined yet straightforward steps. These steps are designed to ensure that every applicant's path to admission is clear and accessible.
Change of Institution: For those who initially didn't select CCU as their first choice during their UTME registration, a change of institution is possible at any JAMB Office or Computer Based Testing (CBT) center nationwide. This pivotal step aligns candidates with the opportunities that await them at CCU.
Upload of O'Level Result: The submission of O'Level results on the JAMB Portal is a critical component of the admission process. This ensures that each applicant's academic qualifications are duly recognized and evaluated.
Printing the Original JAMB Result: A tangible record of academic achievement, the original JAMB result, serves as a testament to a candidate's readiness to take the next step in their educational journey.
Applying to CCU: A visit to the CCU portal initiates the application process. Here, applicants generate an invoice for the application fee of NGN 2,000. With their JAMB Registration Number in hand, candidates select their application type and submit, setting the wheels of their academic aspirations in motion.
Printing the Application Form: This step solidifies the application process, providing candidates with a tangible record of their determination to join the CCU community.
Acceptance and Admission Letter: The journey culminates in the acceptance and printing of the admission letter. This monumental moment marks the transition from aspiring scholar to esteemed member of the CCU academic family.
With a steadfast dedication to delivering quality education, Coal City University opens its doors to those who seek knowledge, growth, and personal development.
Seize this pivotal step towards your future. Apply today and become part of a vibrant academic community that celebrates intellectual curiosity and a thirst for knowledge.
Embrace the opportunity to excel at CCU and embark on your journey to academic excellence.
Also Read:
Lead City University Admissions 2023/2024
Top 20 Cheapest Private Universities in Nigeria
Be the first to let your friends know about this. Click the buttons below to share on Whatsapp, Facebook or Twitter.