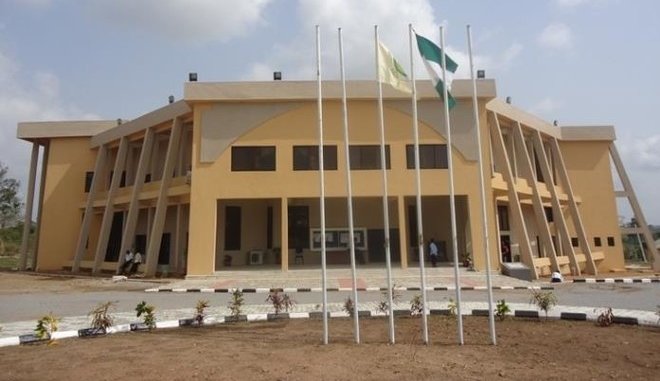 UNIOSUN Pre-Degree: Fees, Requirements & Application Guide
This is to inform the general public that the management of UNIOSUN is currently accepting applications into it one-year pre degree programme for the 2019/2020 academic session. In this article, we will be sharing [UNIOSUN pre-degree requirements, UNIOSUN pre-degree fees, UNIOSUN application deadline, UNIOSUN pre-degree acceptance fee, application requirements, how to apply for UNIOSUN pre-degree, etc.]. Without much talk, let's get to it!
UNIOSUN Pre-Degree Fees
The fees payable for all pre-degree candidates as released by the school management are stated below:
Acceptance fees: N10,000.00
Tuition fees: N75,000.00
Caution fees: N10,000.00
Note:
The above fees which amount to N95,000.00 must be paid in FULL before resumption.
The above stated fees are to be paid to any of the branches of MAINSTREET BANK (formerly AFRIBANK) and the details of the Account can be found on UNIOSUN official website (CLICK HERE).
Acceptance and Tuition fees paid are NON-REFUNDABLE.
Before proceeding to make any payment therefore, you are to ensure that you fulfill all necessary conditions for admission to the Pre-Degree Programme AS ADVERTISED.
UNIOSUN Pre-degree Requirements
Candidates must possess Ordinary Level, SSCE (WAEC), SSCE (NECO), NABTEB or equivalent with a minimum of four (4) relevant credit passes in subjects which must include English Language for Arts; and English and Mathematics for Sciences and Social Sciences.
Candidates with deficiencies in their 'O' level results will be considered; but such candidates are, however, required to make up for any deficiency before the 2020/2021 admission exercise.
UNIOSUN Pre-degree Application Procedure
Candidates are to visit the UNIOSUN pre-degree portal  to read all application guideline prior to registration.
Aspirants are to pay a sum of ten thousand naira (N10,000) for the UNIOSUN pre-degree application form. The payment is done strictly online via UNIOSUN Pre-degree Portal using a MasterCard or Verve debit card.
 After payment, candidates are then required to fill, complete and submit the application forms.
Aspirants  are to print two (2) copies of the admission form for submission on admission into UNISOUN pre-degree programme.
UNIOSUN Pre-degree Application Deadline
The closing date for submission of forms into UNIOSUN pre-degree programme is Thursday, 30th April, 2020. So, ensure you have done all that is required and submit your application online before this stipulated deadline.
Available Courses for UNIOSUN Pre-Degree Successful Candidates
After going through the pre-degree programme, only successful candidates with satisfactory scores in the 2020/2021 JAMB UTME will be admitted into the outlined degree programmes in UNIOSUN below. The pre-degree programme includes intensive Information and Communication Technology. As usual, we have categorized the courses in UNIOSUN that take direct entry by their colleges as seen below:
College of Agriculture, Ejigbo Campus
Agricultural Economics – B.Agric.
Agricultural Extension – B.Agric.
Agronomy – B.Agric.
Animal Science – B.Agric.
Fisheries and Aquatic Resources Management –B. Fisheries and Aquaculture.
Wildlife and Ecotourism Management – B.Wildlife Management.
College of Education, Ipetu-Ijesa Campus
Biology – B.Sc. (Ed.)
Chemistry – B.Sc. (Ed.)
Economics – B.Sc. (Ed.)
Educational Management – B.Ed.
English – B.A (Ed.)
Guidance and Counselling – B.Ed.
Mathematics – B.Sc. (Ed.)
Physics – B.Sc. (Ed.)
Political Science – B.Sc. (Ed.)
College of Health Sciences, Osogbo Campus
Anatomy – B.Sc.
Nursing – B.N.Sc.
Physiology – B.Sc.
Public Health – B.Sc.
College of Humanities and Culture, Ikire Campus
Arabic Language and Literature – B.A.
English and International Studies – B.A.
French and International Studies – B.A.
History and International Studies – B.A.
Islamic Studies – B.A.
Linguistics and Communication Studies – B.A.
Philosophy – B.A.
Theatre Arts – B.A.
Tourism Studies – B.A.
Yoruba – B.A.
College of Law, Ifetedo Campus
College of Management and Social Sciences, Okuku Campus
Accounting – B.Sc.
Banking and Finance – B.Sc.
Business Administration – B.Sc.
Economics – B.Sc.
Entrepreneurship – B.Sc.
Estate Management – B.Sc.
Geography and Regional Planning – B.Sc.
Industrial Relations and Personnel Management – B.Sc.
Political Science and international Relations – B.Sc.
Sociology – B.Sc.
College of Science, Engineering and Technology, Osogbo Campus
Biochemistry – B.Sc.
Building Technology – B.Sc.
Chemistry – B.Sc.
Civil Engineering – B.Eng.
Computer Science – B.Sc.
Electrical/Electronic Engineering – B.Eng.
Food Science and Technology – B.Sc.
Geology – B.Sc.
Industrial Chemistry – B.Sc.
Mathematics – B.Sc.
Mechanical Engineering – B.Sc.
Microbiology – B.Sc.
Physics with Electronics – B.Sc.
Plant Biology – B.Sc.
Urban and Regional Planning – B.Sc.
Zoology – B.Sc.
We hope this article has been helpful. Feel free to share and don't forget to drop a comment before leaving!
Related Articles: 
Updated: Courses Offered in UNIOSUN & Cut Off Marks
School Hostel Versus Off-campus Hostels: Which is Better?
What Are The Documents Required For First Year Clearance?
List of Resumption Items For First Year Students