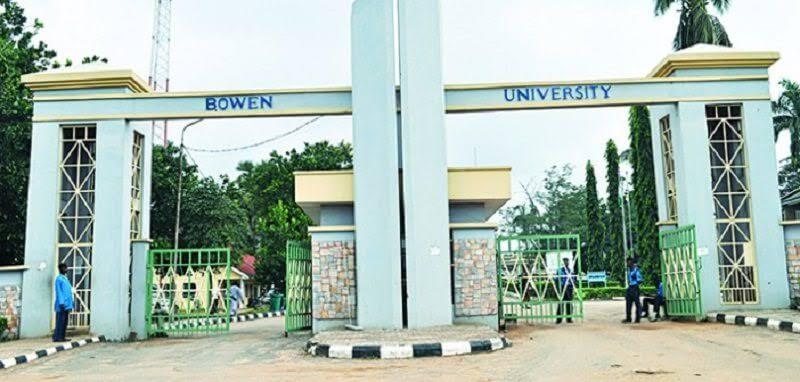 2019/2020 Bowen University Acceptance Fee
If you just got admitted into Bowen University, BIG CONGRATS, You'd love it there. If you're an aspirant, we hope you get in this year. In this article, we will be sharing the 2019/2020 Bowen University Acceptance Fee as released by the Bowen University Management. The institution has categories of payments that vary based on the level of the students. Returning students are expected to pay different fees based on their level. This payment structure is flexible and allows few weeks of grace period. The fees to be paid by newly admitted students fall under the category B of the Bowen payment structure. For the full category of Bowen University Fees, click here.
Let's take a look at the fees, shall we?
Fees for Students in the Faculty of Agriculture
Acceptance fee: N65, 000
Medical Test: N7, 000
Handbook and Result Verification: N8, 000
Total: N80, 000
Fees for Students in the Faculty of Humanities
Acceptance fee: N65, 000
Medical Test: N7, 000
Handbook and Result Verification: N8, 000
Total: N80, 000
Fees for Students in the Faculty of Sciences
Acceptance fee: N65, 000
Medical Test: N7, 000
Handbook and Result Verification: N8, 000
Total: N80, 000
Fees for Students in the Faculty of Social Sciences
Acceptance fee: N65, 000
Medical Test: N7, 000
Handbook and Result Verification: N8, 000
Total: N80, 000
Fees for Students in the Faculty of Management Sciences
Acceptance fee: N65, 000
Medical Test: N7, 000
Handbook and Result Verification: N8, 000
Total: N80, 000
Fees for Students in the Faculty of Education
Acceptance fee: N65, 000
Medical Test: N7, 000
Handbook and Result Verification: N8, 000
Total: N80, 000
Fees for Students in Nursing
For UTME:
Acceptance fee: N115, 000
Medical Test: N7, 000
Handbook and Result Verification: N8, 000
Total: N130, 000
For Direct Entry and Transfer Students
Acceptance fee: N265, 000
Medical Test: N7, 000
Handbook and Result Verification: N8, 000
Total: N280, 000
Fees for Students in Physiotherapy
For UTME:
Acceptance fee: N115, 000
Medical Test: N7, 000
Handbook and Result Verification: N8, 000
Total: N130, 000
For Direct Entry and Transfer Students
Acceptance fee: N265, 000
Medical Test: N7, 000
Handbook and Result Verification: N8, 000
Total: N280, 000
Fees for Students in Medical Laboratory Science
For UTME:
Acceptance fee: N115, 000
Medical Test: N7, 000
Handbook and Result Verification: N8, 000
Total: N130, 000
For Direct Entry and Transfer Students:
Acceptance fee: N265, 000
Medical Test: N7, 000
Handbook and Result Verification: N8, 000
Total: N280, 000
Fees for Students in Public Health
For UTME:
Acceptance fee: N115, 000
Medical Test: N7, 000
Handbook and Result Verification: N8, 000
Total: N130, 000
For Direct Entry and Transfer Students
Acceptance fee: N265, 000
Medical Test: N7, 000
Handbook and Result Verification: N8, 000
Total: N280, 000
Fees for Students in Engineering
For UTME:
Acceptance fee: N115, 000
Medical Test: N7, 000
Handbook and Result Verification: N8, 000
Total: N130, 000
For Direct Entry and Transfer Students
Acceptance fee: N265, 000
Medical Test: N7, 000
Handbook and Result Verification: N8, 000
Total: N280, 000
Fees for Law Students
For UTME
Acceptance fee: N135, 000
Medical Test: N7, 000
Handbook and Result Verification: N8, 000
Total: N150, 000
Direct Entry and Transfer Students
Acceptance fee: N285, 000
Medical Test: N7, 000
Handbook and Result Verification: N8, 000
Total: N300, 000
For Medicine and Surgery Students
For UTME:
Acceptance fee: N195, 000
Medical Test: N7, 000
Handbook and Result Verification: N8, 000
Total: N210, 000
For Direct Entry and Transfer Students
Acceptance fee: N455, 000
Medical Test: N7, 000
Handbook and Result Verification: N8, 000
Total: N470,000
We do hope this article was useful. Do visit more often for more informative articles. Before you go, you know you can easily deal with those distractions that's been affecting your studies, right? Well click here to read all about it! Warm regards from all of us at Schoolmetro