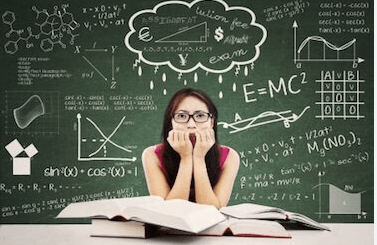 Be the first to let your friends know about this. Click the buttons below to share on Whatsapp, Facebook or Twitter.
Tips on How to Have a Successful Academic Session
Here are tips and plans to ensure you have a successful and fulfilled Academic session;
Hey buddy!! You are fresh from high school, have written the JAMB examination and aptitude test, and just got admitted into your dream University, I know the feeling trust me, your goals will definitely be to thrive and flourish in school as well as get a good CGPA.
Those incredible feelings of how lucky you are to be a potential student of that prestigious University despite the disturbing situations of the Nigerian educational system.
However, the first couple of weeks on the school campus are to a great degree critical for every new student.
It is during this time that you will settle on many serious and important choices that will shower impacts on the remaining part of your study years as well as your life.
Make sure to act naturally, try not to be fake, and also expect to feel lonely and anxious to be home again, i know it can be nerve-wracking but don't let these issues get the best of you.
Below Are Important Tips To Follow
Socialize Well 
Make sure to attend all freshers' introductory ceremonies and orientations organized by the school authorities. The more you learn your way around the campus and familiarize yourself with the school environment, the more okay you will feel.
Get your Course Content Ready
Get the semester's syllabus, and reading materials, get equipped, and read ahead. This is a vital tip on how to have a successful academic session
Don't fail to do every assignment given to you by your lecturers as nobody will ask you about your assignment unlike it's done in secondary schools.
Punctuality is Key
Obtain the habit of waking up early for morning lectures. Never be late for class and don't miss classes so as not to miss impromptu tests from lectures.
This is the first step in acquiring good grades in the university. Take notice that sometimes, lectures meant for 7 a.m. might end up being held by 9 a.m. or 11 a.m. due to uncontrollable factors.
This means you might even come back home later than you expected.
Anticipate Changes in Lecture Plans
As mentioned earlier, arrive early at your lecture venue as the venue can be changed due to some circumstances. Being there on time can help you secure your desired seat and ensure you get a good understanding of the lecture.
Choose Friends of Like Minds
Be wise while choosing friends. Make friends with students with similar goals and aims as not every first-year student is in school to learn but to have a thirst for freedom.
Form a study group if possible.
Take Advantage of the Study Equipment Provided
Exploit the study equipment and resources available on campus. Pretty much, all schools and Institutions have Libraries and learning Labs are accessible.
In case you're having a few problems, this equipment is another apparatus accessible to you.
Make Valuable Connections 
Develop connections with your coursemates. This will expand your friends' network and will come in handy at times when you need to be kept informed and updated about notes, attendance, and assignments.
Map Out a Clear Career Path
Act on preparing your career path on time. Even if you've already outlined your entire future, seek and explore fresh ideas and thoughts about yourself with professional advice and get started on planning, arranging, and acting on your career choices for a fulfilling future.
Time Management is Key
Manage your time wisely, in school, time management matters, and every time counts.
Try to complete your assignments early and do not procrastinate. Set a timeline to get your work done, and minimize distraction.
Again, outline your tasks in order of priority or importance.
Seek Help When Confused
Ask for help in the areas you have a hurdle. When you have trouble with your schoolwork or lectures, don't hesitate to seek a tutor's help.
Effective Communications is Gold
Develop a good communication network with your Professors, lecturers, University staff, and advisors.
This will help you have a clear picture of your courses.
Work on your 'Communicant Skill', try to get yourself registered if you get the opportunity so as to help you not only for your school days but also after your degree.
A Good Start is Important
Try building a solid pillar for a successful academy. Try not to start poorly in your first year as it will affect you a great deal because Universities in Nigeria use the Cumulative point average to calculate CGPA. This means that your first-year result will affect your final-year result.
Be Security Conscious 
Please, as a fresh student, avoid late nights as security should be your utmost priority.
Securities in most Nigerian universities are not standard. Don't keep late nights as you not to attract the attention of the baddies in school.
Spend Wisely
Keep track of your money with as much discipline as possible. Learn how to budget while in school. Extravagant spending is not advised so as to not be constantly broke.
Map out a budget and stick to it just to avoid getting familiar with hunger and poverty.
Locate a Good Study Environment
Try to locate a favourable spot for you to study; it might be in your hostel or apartment, a comfy corner in a library best for you to accomplish your schoolwork efficiently.
Eat Healthy and Rest Well
Eat right, get enough sleep, exercise, take vitamins, and stay healthy. Why because you will soon see the University's food which will tempt you right away to start taking junk.
In conclusion, be prayerful and try to get the most out of your University experience. Most of the things you learn from University (Both in class and environment) will ruin or make you.
University Education is not an easy affair. This is why these tips on how to have a good academic session may come in handy for any fresher.
So choose the life you will live in school wisely.
Also Read:
How to use JAMB CAPS to Accept/Reject Admission
Alternative Routes To Gain Admission Into University Without JAMB
Be the first to let your friends know about this. Click the buttons below to share on Whatsapp, Facebook or Twitter.