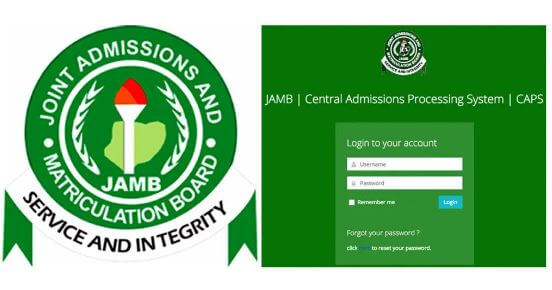 Be the first to let your friends know about this. Click the buttons below to share on Whatsapp, Facebook or Twitter.
How to Use JAMB CAPS to Accept/Reject Admission
Have you ever wondered how to use JAMB CAPS to verify and respond to admission offers as a candidate?
Do not worry anymore as we have provided an inciteful article on how best to use JAMB CAPS to make your admission process a smooth one.
Introduction to Digital Admissions
JAMB's Central Admission Processing System (CAPS) portal represents a transformative advancement in the Nigerian tertiary admissions landscape.
It introduces a transparent and streamlined digital process for candidates to assess, accept, or decline admission offers.
The CAPS platform is accessible on various devices, emphasizing efficiency and transparency, thereby reshaping traditional admission procedures.
The Evolution of Digital Admissions
The Joint Admissions and Matriculation Board (JAMB) has ushered in a new era with the launch of the CAPS portal. This innovative platform simplifies the journey of candidates seeking tertiary education in Nigeria.
JAMB CAPS performs this by providing candidates with the means to promptly acknowledge or reject admission offers while keeping a vigilant eye on their admission status.
Understanding the Mechanics of JAMB CAPS
The Central Admission Processing System (CAPS), conceived and implemented by JAMB, is a laudable initiative aimed at elevating the quality and reliability of admission processes. Its introduction brings about the following benefits:
Transparency in Admissions:

JAMB CAPS ensures transparency throughout the admission process.

Reduction in Manual Processing Issues:

It minimizes the complications associated with manual processing.

Empowerment of Institutions:

Institutions gain the authority to make informed admission decisions.
Focus on Applicants: Candidates are continuously informed about potential institutions and courses that match their qualifications.
Enhanced Admission Management: CAPS reduces the chances of multiple admissions, ensuring a fair and streamlined process

Accessible Data:

It provides accessible data for all stakeholders involved.
One notable feature of the JAMB CAPS model is the creation of a "marketplace" within the JAMB ecosystem, allowing institutions to search for suitable candidates who meet their specific criteria.
The digital system is meticulously designed, ensuring that institutions can only admit candidates who meet their defined criteria. Candidates falling short of these standards will not receive admission offers, regardless of their affiliations.
CAPS not only digitizes but also enhances the admission process with the following features:
Provisional Admission Confirmation: Candidates are required to confirm provisional admission, reducing the likelihood of neglecting admission offers.
Institutional Marketplace: Institutions have the ability to select students based on variables such as JAMB scores, state of origin, local government area, and even gender.
O/L Results Upload: Awaiting result candidates must upload their O/L results on JAMB's portal for admission consideration.
Batch-wise and Real-time Processing: CAPS enables batch-wise and real-time admission processing, allowing candidates to instantly review their admission status on JAMB's platform.
It's important for prospective students to diligently monitor their admission status on JAMB CAPS, as some institutions may not publicly disclose their list of admitted candidates.
Note
Once you accept an admission offer, your admission journey concludes, and you will not be considered by other institutions. Conversely, rejecting an admission offer keeps the door open for other institutions to evaluate your application.
How to Verify, Accept, or Reject Admission on JAMB CAPS Using a Computer
The process of how to use JAMB CAPS to Accept/Reject admission is a very simple one that anyone can understand and follow.
Prospective students can check their admission status on JAMB CAPS and take action, either accepting or rejecting their admission, using internet-enabled devices such as personal computers, tablets, and mobile phones.
The available admission statuses on CAPS are as follows:
Not Admitted
Proposed
Recommended
Approved
Accepted
The process for verifying, accepting, or declining admission is detailed as follows:
 To access your account, visit the JAMB E-facility website at https://efacility.jamb.gov.ng/.

Log in by entering the email address and password you created during registration.

Find and select the "Check Admission Status" link.

Choose your examination year, enter your JAMB registration number, and then click on "Access my CAPS."

On the left panel, select the "Admission Status" option.

In the "Admission Profile" section below, you will see your admission status. If you have been admitted, you will have the option to either accept or decline the admission offer.

After accepting you will see this

Note:
If you have received an admission offer, you will observe buttons labeled "Accept Admission" and "Reject Admission" (clickable), as indicated in red below.

In case you haven't received an admission offer yet, the "Accept Admission" and "Reject Admission" buttons will be inactive (not clickable and grayed out), as indicated in red below.

Important Note
 When using a mobile device, you may not initially find the option to check your Admission Status on CAPS. You might only see the welcome message.
Typically, the CAPS page displays just the welcome message on mobile devices. To access the entire page, it's advisable to use the Chrome browser. Here's how you can view the full website:
Go to the JAMB E-facility portal by visiting https://efacility.jamb.gov.ng/ or tapping the link here.
Input your Email Address and Password into the respective fields, then proceed to log in.
Look for and tap on the 'Check Admission Status' link.
Select your examination year and enter your JAMB registration number as required. Afterward, tap the 'Access my CAPS' button.
Upon tapping, you will be greeted with a white screen resembling the one shown below (you can tap on the image for a clearer view)
To enable the desktop site option on your mobile device's browser, follow these steps:
Locate the three-dotted line at the top right corner of your browser (represented as ⋮).
Tap on the three-dotted line.
From the menu that appears, select the 'Desktop site' option.


4. In the left panel, select 'Admission Status.'
5. Find and click on the 'Search' button located in front of your JAMB Registration Number to load your profile.
6. Now, within the 'Admission Profile' section, you have the option to either accept or reject your admission offer.
Note
The acceptance or rejection of admission offers is entirely free of charge.
Candidates who have received admission offers through JAMB CAPS should also consider printing their admission letter after accepting the offer.
This printed admission letter may be required during the clearance and registration process at the institution where they have been admitted.
See Also:
How to Make a Good Jamb Result in First Sitting: Top 5 Secrets
Higher Institutions in North East Nigeria and Their Jamb Cut Off Marks
Be the first to let your friends know about this. Click the buttons below to share on Whatsapp, Facebook or Twitter.