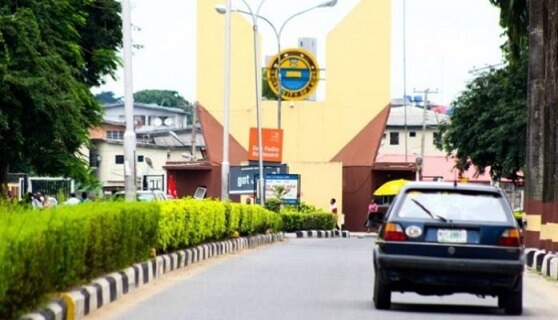 Be the first to let your friends know about this. Click the buttons below to share on Whatsapp, Facebook or Twitter.
Updated: List of Courses Offered in UNILAG & Admission Requirements
Are you an aspirant searching for the list of courses offered in University of Lagos (UNILAG) or a graduate hoping to add more feathers to your cap? This article on "list of courses offered in UNILAG" is specially made for you. Also featuring in the article are [2020 UNILAG cut off mark, Jamb combination for all courses in UNILAG, UNILAG admission requirements, UNILAG Distance Learning, UNILAG Post UTME, UNILAG Direct Entry].
The University has 12 faculties which are the Faculties of Art, Basic Medical Sciences, Clinical Services, Dental Sciences, Management Sciences, Education, Engineering, Environmental Sciences, Pharmacy, Law, Sciences and Social Sciences.
List of Courses Offered in UNILAG
UNILAG Faculty of Arts
Creative arts
English Language
European Languages and Integration Studies (English, French and Russian)
History and Strategic Studies
Linguistics, African and Asian Studies (Igbo, Yoruba, Chinese)
Philosophy
UNILAG Faculty of Basic Medical Sciences
Anatomy
Anatomic and Molecular Pathology
Biochemistry
Biomedical Engineering
Medical Microbiology and Parasitology
Medical Laboratory Science
Physiology
UNILAG Faculty of Clinical Services
Anaesthesia
Clinical Pathology
Community Health and Primary Care
Haematology and Blood Transfusion
Medicine
Nursing
Obstetrics and Gynaecology
Ophthalmology
Paediatrics
Psychiatry
Physiotherapy
Radiology
Surgery
Apart from Nursing, Psychiatry, Physiotherapy and Radiology, that are considered courses of their own. All other courses in this faculty are under one course; Medicine and Surgery.
UNILAG Faculty of Dentistry
Child Dental Health
Oral Pathology/Biology
Oral and Maxillofacial Surgery
Preventive Dentistry
Restorative Dentistry
Note that in the Faculty of Dentistry, every student does all the courses but can choose to specialize in any particular department at latter years. So, it is all seen as one course; Dentistry.
UNILAG Faculty of Education
Adult Education
Education: Biology
Education: Business
Education: Chemistry
Education: Christian Religious Studies
Education: Early Childhood
Education: Economics
Education: English
Education: French
Education: Geography
Education: History
Education: Home Economics
Education: Integrated Science
Education: Islamic Religious Studies
Education: Igbo
Education: Mathematics
Education: Physics
Education: Technology
Education: Yoruba
Educational Administration
Educational Foundations
Human Kinetics and Health Education
UNILAG Faculty of Engineering
Chemical and Petroleum Engineering
Civil and Environmental Engineering
Computer Engineering
Electrical and Electronic Engineering
Mechanical Engineering
Metallurgical Engineering
Petroleum and Gas Engineering
Surveying and Geoinformatics Engineering
Systems Engineering
UNILAG Faculty of Environmental Sciences
Architecture
Building Technology
Estate Management
Quantity Surveying
Urban and Regional Planning
UNILAG Faculty of Law
UNILAG Faculty of Management Sciences
Accounting
Actuarial Science
Banking and Finance
Business Administration
Industrial Relations and Personnel Management
Insurance
UNILAG Faculty of Pharmacy
Pharmacognosy
Pharmaceutics and Pharmaceutical Technology
Pharmaceutical Chemistry
Clinical Pharmacy and Bio-pharmacy
Note that in the Faculty of Pharmacy, every student does all the courses but can choose to specialize in any particular department at latter years. So, it is all seen as one course; Pharmacy.
UNILAG Faculty of Science
Biochemistry
Botany
Cell Biology and Genetics
Chemistry
Computer Science
Fisheries
Geology
Geophysics
Marine Biology
Mathematics
Microbiology
Physics
Zoology
UNILAG Faculty of Social Sciences
Economics
Geography
Mass Communication
Psychology
Political Science
Sociology
Social Work
UNILAG Distance Learning Institute Courses
Yes, University of Lagos also has a Distance Learning Institute (DLI) that offers weekly programs. The DLI available courses are listed below:
Business Administration
Accounting
Education
Library Information Service
UNILAG Admission Requirements
To gain admission into UNILAG, you must meet the following requirements:
The JAMB cut off mark is 200. The higher your JAMB score, the higher your chances of getting into the University.
Three (3) A' level credit passes in relevant subjects. This is for Direct Entry Students.
Five (5) O' level credit passes in relevant subjects including English Language. This is for UTME candidates.
Candidate must be sixteen (16) years of age by 31st October of the admission year.
Applicant must have a minimum of 50% in the post UTME screening to be considered for admission.
The Great UNILAG!
It would be safe to say that every undergraduate and even JAMB aspirant in Nigeria has heard of the University of Lagos, popularly known as, UNILAG. The institution has been around since 1962 and since then, has not failed to uphold educational standards in Nigeria. According to the National University Commission's (NUC) University Ranking for 2019, UNILAG is number six (6) in the entire Nigeria.
We hope this article has been helpful. Ensure to leave a comment in the comment section below!
Related Articles:
2020 Jamb Subject Combination For All Courses
School Hostel Versus Off-campus Hostels: Which is Better?
Be the first to let your friends know about this. Click the buttons below to share on Whatsapp, Facebook or Twitter.