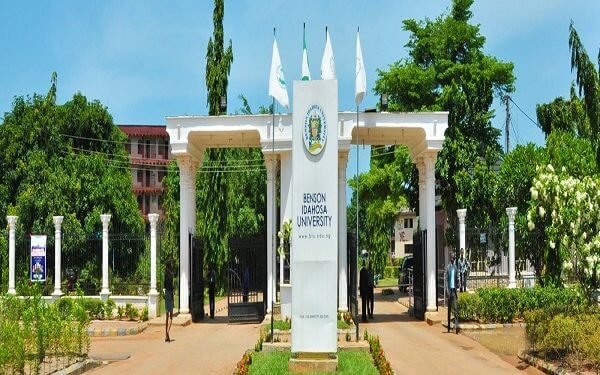 Courses Offered in Benson Idahosa University And Their Cut Off Marks
This is to notify all aspirants of Benson Idahosa University of the courses offered in BIU and their cut off marks as released by the school management. If you have been searching for [benson idahosa university courses and cut off marks, Benson idahosa university courses, Benson idahosa university cut off mark, benson idahosa university admission requirement, benson idahosa university part time program, benson idahosa university postgraduate courses, benson idahosa university resumption date, biu courses, Updated List Of Courses Offered In Benson Idahosa University & School Fees], then this article is definitely for you. Let's take a stroll!
Courses Offered in BIU and Their Cut Off marks
Administration
Hotel And Tourism Management – 180
Agriculture
Agricultural Economics and Extension Services  – 180
Animal Science & Animal Technology – 180
Agronomy & Environmental Management – 180
Arts And Humanities
Christian Religious Knowledge/Studies – 180
English Studies – 180
International Studies and Diplomacy – 180
Education
Agricultural Science And Education – 180
Business Education – 180
Education & Accountancy – 180
Education & Christian Religious Studies – 180
Education & Computer Science – 180
Education & Economics – 180
Education & Mathematics – 180
Education And English Language – 180
Education And Political Science – 180
Library And Information Studies – 180
Engineering/Tech/Env
Banking And Finance – 180
Law/Legal Studies
Private Law – 180
Public Law – 180
Sciences
Biochemistry – 180
Computer Science – 180
Geophysics – 180
Industrial Mathematics – 180
Mathematics – 180
Microbiology – 180
Physics – 180
Social & Management Sciences
Accounting – 180
Business Administration – 180
Economics – 180
Banking and Finance – 180
Mass Communication – 180
Political Science And Public Administration – 180
Sociology And Anthropology – 180
BIU Jamb Cut Off Mark For All Courses
The Jamb cut off mark for all courses offered in Benson Idahosa University is pegged at 180. However, you are advised to score as high as possible in order to increase your chances of securing admission. If you are applying for a competitive course, you are advised to score above 200 in order boost your chances. More so, O level grades are also considered during admission. So, when you have a good O level result, it boosts your chances of getting admission.
Was this useful? I bet it was! Don't forget to share with your friends and also drop a comment via the comment box and we will respond as soon as possible.
Related Articles:
2020 Jamb Subject Combination For All Courses