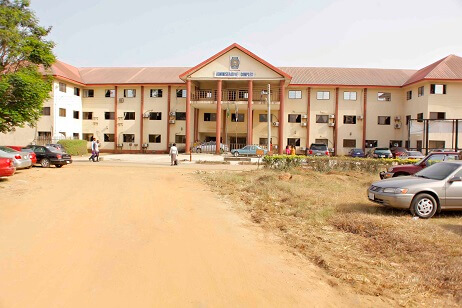 Be the first to let your friends know about this. Click the buttons below to share on Whatsapp, Facebook or Twitter.
Abia Poly Hostel Accommodation: How to Secure a Good Hostel
A lot of people have been asking if Abia Poly have hostels. Some have been searching about hostels around Abia Poly. Both new students and aspirants are just curious to know. Well, this article will satisfy your curiosity.
Abia Poly Hostel Accommodation
Unfortunately, there are no school hostels in Abia State Polytechnic. All new and returning students are faced with the responsibility of securing off-campus hostel accommodation. This is because the current location of the school is just temporary. However, we won't leave you empty-handed in this article. Let's look at factors you should consider while making your decision on the off-campus hostel accommodation to choose from.
Factors to Consider While Choosing Off-Campus Hostels
Security
One of the most important factors to consider before paying for an off-campus apartment is SECURITY. A lot of students get into trouble because of their residential location. If the place is not safe for free movement, it is best to make an alternative decision. This is why it is important to ask questions before making payments. Most times, due to some academic activities, you might get home late. If the location is not safe for such movements, you should desist from such a hostel.
Environmental Factor
The truth is, a lot of hostels are simply dirty. This is a huge factor you should consider before getting involved with any apartment. It might not matter much to you at the first stage, but when malaria starts kicking in, it becomes a problem. So, we advise you to check out the hostel in and out before making payments. Do not just look at pictures and make a payment, probably because you know the agent. It's your money, you should use it well.
Light and Water
You will agree with me that light and water is very essential. These two factors can hinder you from attending your classes unless you want to enter the lecture hall without bathing. So, ensure you find out the light and water situation of the hostels before making payment.
Other Factors
If you are the quiet type, you might want to check out calm hostels (if there is ever any). Most hostels are noisy and crazy; just prepare your mind to tolerate a lot of things. More preferably, look for a smaller hostel if you cannot deal with hostel madness.
There are a couple of good hostels around Abia Poly like Absuth Hostel at Ayaba-Umueze. You can always ask your senior colleagues if you are not familiar with the environment.
Was this helpful? Let us know via the comment box, your feedback means a lot to us!
Related Articles:
Just before you leave, do you know you can read without sleeping off?
Read more about that HERE
Wanna learn how to deal with those academic distractions?
Read more about that HERE
More on Abia Poly:
2020/2021 Abia Poly School Fees | Acceptance fee & Payment Procedure
Courses Offered in Abia Poly and their Cut Off Marks
Be the first to let your friends know about this. Click the buttons below to share on Whatsapp, Facebook or Twitter.