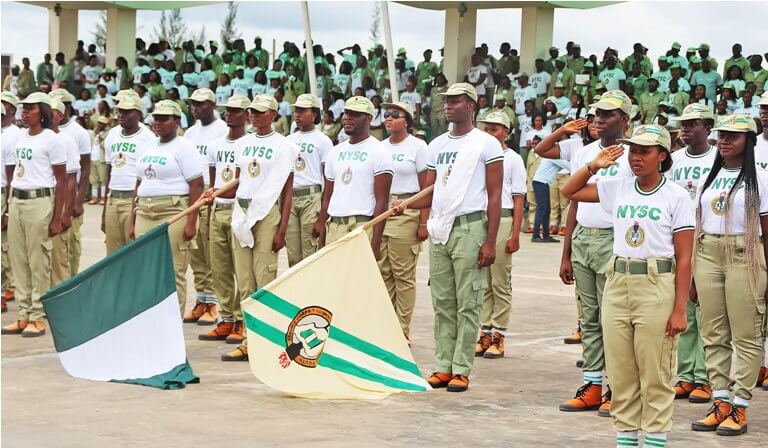 NYSC Redeployment: Application Guide and Approval Procedure
NYSC redeployment is the right of every NYSC corps member, especially when there is a candid reason for seeking redeployment. Most people assume that it is difficult to get redeployed. This article might just change you concept. It is the dream of every undergraduate to serve as a corps member in his preferred state. In most cases, due to the fact that most undergraduates are eager to serve in a developed state, deploying everyone to their preferred state becomes impossible.
Meanwhile, deployment can be very unfavourable to some persons as they can be deployed to a state they don't wish to serve in. To these set of persons, the only hope of escaping the predicament is through NYSC redeployment. As stated earlier, every corps member is eligible to apply for NYSC redeployment. Howbeit, you must have a genuine reason before your NYSC redeployment application can be given a positive consideration. Some of these reasons are discussed below:
Valid Reasons for NYSC Redeployment Application
1. When the State is not safe
Security is one of the vital reasons for a corps member to apply for NYSC redeployment. When a corps member feels unsafe due to some life threatening events happening in his state of deployment, such person is free to apply for NYSC redeployment. This type of application is given quick consideration by the NYSC management. For example, a corps member that is deployed to the troubled northern part of the Nigeria can easily apply for redeployment.
2. Health Challenges
A corps member who has a health challenge which would require constant medical examination has every right to apply for NYSC redeployment to a state where he can get proper medical attention. But for this type of application to be considered, the corps member is required to provide a medical report from a reputable hospital. The medical report is a compulsory requirement for your application to be considered by the NYSC management. This is because some persons might try to exploit the opportunity by falsifying their health status.
3. Married Corps Can Be Considered Too
This is mostly applicable to female corps members who would want to live with their husband during their years of service. The NYSC management made it legal for a female married corps member to apply for NYSC redeployment in order to stay with the husband. This type of application is only considered with the understanding that the husband to the corps member is working and fully residing in the state the corps member wishes to serve. To confirm this, a letter from the husband's office is attached to the NYSC redeployment application. In addition to this, a valid marriage certificate is also attached to the letter of application which is addressed to the Director General of the NYSC through the State Coordinator. This type of application is also rejected when it is not done appropriately.
Here's How to Apply 
1. The first step is to visit the NYSC Official Website.
2. Sign in with the email and password you used in your NYSC registration.
3. On the dashboard, click on RELOCATION.
4. Fill the form provided correctly.
5. Wait for a notification for either approval or rejection. When approved, you can go further to print the relocation letter.
How to Print Your NYSC Redeployment Letter
1. Go to the NYSC Official Website and Login with your email and password.
2. On the dashboard, click on MANAGE RELOCATION.
3. Make a payment of N1000 and print your receipt.
Thank you for reading!
I hope this article  was useful. Thank you so much for stopping by. You can also check out other related articles on Schoolmetro. Don't forget to share this article with your friends.
Gracias!!!