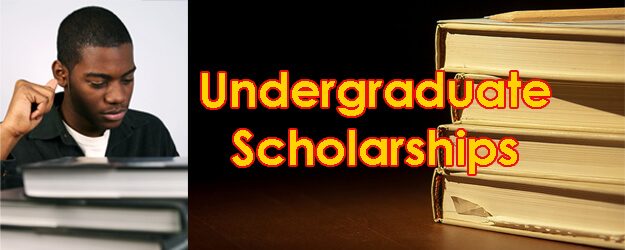 Be the first to let your friends know about this. Click the buttons below to share on Whatsapp, Facebook or Twitter.
Undergraduate Scholarships: Reasons Why Students Fail To Secure It 
Have you been looking for how to secure undergraduate scholarships? Are you frustrated due to several applications and no lucks? If yes, then you are going to find this article useful.
You can never understand the joy of academic financial freedom until you are shortlisted for an undergraduate scholarship. The relief of having a financial burden lifted off you and your loved ones can be refreshing and life-saving. Undergraduate Scholarships have been a lifeline to a lot of students who find it difficult to meet up with the financial implications of their academics. Meanwhile, failing to secure undergraduate scholarships after following through a tedious application process can be very down-casting.
Why exactly do a lot of students fail to secure undergraduate scholarships?
These Four Reasons Would Shock You!
1. Awareness (If You Know, You Know)
First, it is important to know that students are not aware of a lot of undergraduate scholarships available to them; for which they stand a great chance of conveniently securing. Many of the undergraduate  scholarships students apply for, from experience, are the very popular ones (Agbami Scholarship, NNPC /TOTAL Scholarship, Shell Annual Scholarship, etc.), which are invariably very competitive. This has caused some students not to secure any scholarship  throughout their academic years.
2. Basic Undergraduate Scholarship Requirements
Inherently, most undergraduate scholarships have built-in short-listing factors that restricts the application to a specific category of individuals. This ranges from the requirements for application / qualification to the specific needs the scheme seeks to meet. Some undergraduate scholarships, for example, are for students from a particular field of study. This automatically cuts out applications from other departments. Many of such filters apply to almost all undergraduate scholarships.
In the same vein, most undergraduate scholarships are specifically to some category of persons in higher institution of learning; the most popular categories being students will very excellent academic records, students from very financially disadvantaged backgrounds, educationally disadvantaged geographical regions or people, etc.
Furthermore, most undergraduate scholarships offered to University students are hinged on their GP or CGPA and a promise to stay in same grade category or to do better subsequently. Such undergraduate scholarships are sustained by a consistent up-to-par academic performance by each applicant. Here lies the reason for some undergraduate scholarships; to motivate students in the drive for academic excellence. A lazy attitude to learning and poor grades is a threat.
3. Falsified Documents
There are basic documents, identification requirements, history of academic performance and origin verification that need be in the possession of applicants to qualify for most scholarships. It is greatly impeding not to have these vital documents in one's possession.
Honesty is an endemic criteria for every undergraduate scholarship. Information provided whether in dates,  documents, figures and other requirements must be consistently correct and verifiable. One of the common errors students make is to have a forged date of birth and academic record so as to fit into the required criteria. This is detrimental to one's request being granted or for sustenance of such scholarship if the discrepancy is discovered.
Furthermore, some undergraduate scholarship organizations may put a call through to each shortlisted applicant or may schedule an interview with the applicant. This they do to make confirmations of one's honesty by asking similar questions as filled out in the form to see if your impromptu verbal responses would tally with what was written. Also, they want to hear as you share your story; to detect whether or not it's convincing, true or fabricated falsehood.
4. Applicant Self Error
Let's assume that the applicant meets up with all the requirements, other obstacles can also come from the applicant, yes, you can be the cause of your disqualification. I know you will be shocked to read this, but it is true and here is why.  It is a commonplace error that most students do not take time to read the terms, conditions or specific requirements of each scholarship they qualify for; they just follow the trends with bulk of their colleagues applying; photocopy the forms, fill them out and submit.
Only a few go the extra mile of studying the materials provided by the granting organization, which are available at the preliminary pages that lead to the application forms or on the organization's website. One needs to be sure of the requirements and deadlines for each scholarship. Those things you tag to be "unnecessary" can disqualify you from getting shortlisted.
Finally!
Now you know why some students fail to secure undergraduate scholarships. Most of them blame it on village people and some have concluded that you must know someone that knows someone before you can be shortlisted. With all due respect to the village people, I don't believe they have the power to stop you from securing your undergraduate scholarship when you have the right information and meets the requirements.
Thank you for reading!
I hope you found this article informative. Always check out Schoolmetro for more educative articles. Gracias!!!
Be the first to let your friends know about this. Click the buttons below to share on Whatsapp, Facebook or Twitter.