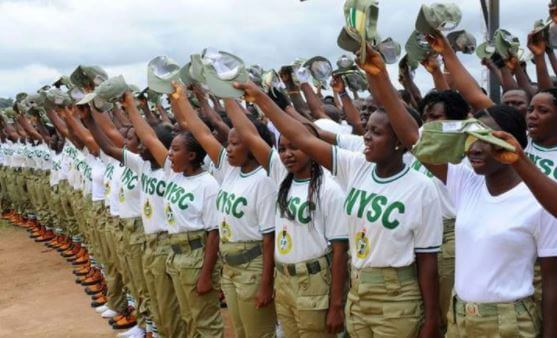 Be the first to let your friends know about this. Click the buttons below to share on Whatsapp, Facebook or Twitter.
NYSC Notice Post COVID-19 To Prospective Corp Members
The Director-General, National Youth Service Corps, Brigadier General Shuaibu Ibrahim conveys his deepest appreciation to all the PCMs who have been at home in the past six months, waiting to be mobilized to the NYSC Orientation Camps nationwide for the commencement of Service. This is an NYSC Post COVID-19 Notice.
It is very important to state that nobody anticipated the sad disruption of the operations of the Scheme, and other national programmes arising from COVID-19 – a global challenge threatening over two hundred countries.
The long period of waiting, no doubt has been quite challenging and frustrating as it seemingly constitutes a big drawback to all your planned actions for the year.
However, as NYSC Management salutes your courage and tenacity, in spite of the challenges posed by the global pandemic, an English maxim says: it is better to be late than the late. Discretion is the better part of valour.
Note that the action taken by the Federal Government by shutting down the operations of so many institutions, cutting across the various spheres of our economy was to primarily safeguard the lives of citizens which is the core responsibility of Governments the world over.
There is no gainsaying the fact that we all need to be alive to contribute our own quota to national unity, integration, and development which the National Youth Service Corps has continued to champion in forty- seven years.
The long period of waiting has been very discouraging as expected, but graciously, you all have your lives intact which is what matters the most.
Happily, we are on the verge of reopening the camps, working hard in harmony with the Presidential Task Force (PTF) on COVID-19 on safe Orientation Camp resumption.
We can say delightfully that we are approaching the end of the tunnel, and in no distant time will resume full operations while strictly observing safety protocols.
Meanwhile, as we jointly await the cheering news, let us continue to be diligent in prioritizing our well-being by adhering strictly to COVID-19 safety protocols such as frequent washing of hands with soap under running water, use of face mask, two meter-social distancing, and use of alcohol-based hand sanitizers.
Always stay tuned to the NYSC traditional and new media platforms for authentic information.
Together, we shall triumph.
God bless you.
Management
Also Read:
NYSC Redeployment: Application Guide and Approval Procedure
All You Need To Know About NYSC
Be the first to let your friends know about this. Click the buttons below to share on Whatsapp, Facebook or Twitter.