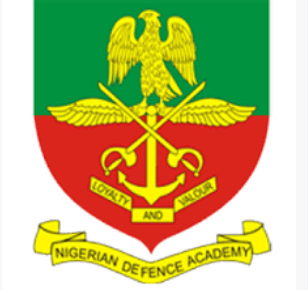 Be the first to let your friends know about this. Click the buttons below to share on Whatsapp, Facebook or Twitter.
Nigerian Defense Academy (NDA) Courses Admission Requirements 
If you're a lover of the gallant forces and would fancy a career as a force man or woman then be informed about the Nigerian Defense Academy (NDA) courses and Admission Requirements.
About NDA
The Nigerian Defence Academy is a military university based in Kaduna, Nigeria that trains officer cadets for commissioning into one of the three services of the Nigerian Armed Forces: the Army, the Navy, and the Air Force.
The duration of training at the Nigerian Defence Academy is five years (four years of academic training and one year of military training).
It was established on 5 February 1964 in response to the defense needs of independent Nigeria to train officers for the Armed Forces of Nigeria.
Before then, the institution was known as the Royal Military Forces Training College (RMFTC). After independence in 1960, it became known as the Nigerian Military Training College
The role of the Academy is to provide each officer cadet with the knowledge, skills, and values necessary to meet the requirements of a military officer through military, academic, and character development.
In essence, the NDA is an institution where selected young able-bodied men and women are groomed into well-educated, courageous, virile, and erudite subalterns
NDA was hatched as a realignment of the British-run Royal Military Forces Training College, and is arguably Nigeria's most competitive institution, with many applicants.
Courses That Are Been Offered In NDA
Courses / Departments in NDA
Accounting
Biological Science(s)
Biotechnology
Chemistry
Civil Engineering
Computer Science
Economics
Electrical / Electronics Engineering
French
Geography
History
Intelligence and Security Studies
Management
Mathematics
Mechanical Engineering
Mechatronics Engineering
Physics
Political Science and Defence Studies
Psychology
Transport and Logistics Management
Cyber Security
Military Science
NDA 75th Regular Course Admission Requirements
Candidates eligible for 75 Regular Course admission into the Nigerian Defence Academy (NDA) must have the following;
Must be medically and physically fit and must be of good moral character.
Must be single male or female without legal obligation to support any child or other individuals.
Present a Certificate of indigeneship from the state government or local government area.
Be at least 17 years old and NOT more than 21 years old as of September in the year of entry into the Academy.
Must have a minimum of 5 ordinary level credits at GCE, SSCE (WAEC, NECO, NBAIS, and NABTEB) English language, Mathematics, and three other subjects which are relevant to the intended programme at not more than two sittings.
Must have passed the Unified Tertiary Matriculation examinations (UTME) and attain an acceptable minimum national standard (as determined by the JAMB annual policy meeting) in English language, Mathematics, and any other 2 subjects relevant to the proposed course of study as set out by the JAMB Brochure.
Must NOT be less than 1.68 meters tall for males and 1.65 meters for females.
French, Arabic, and Mandarin language is an added advantage.
Candidates are also to note the following
Application forms submitted without ordinary-level results will NOT be accepted.
Candidates awaiting results are not qualified.
Only ordinary-level examination results NOT more than 5 years old from the date of examination will be accepted.
Admission into the Academy is for both male and female Nigerians only.
How to Apply for NDA Admission ( Regular Course):
Here is the website address where the application is done. You can click here
Kindly login, and when it opens up, you should select "Purchase Access Code".
Go through and fill in the details that will be used to finalize the payment via the Remita payment platform.
The Remita ORDER ID and REMITA Retrieval Reference (RRR) Code can be bought at N3,500.00.
Finally, all code should be generated on the Remita platform as any code generated elsewhere won't be valid.
Submission Of Applications/How to Submit Application
Submission of the application is usually online, just get your Original O-level results scanned alongside the form. After submission of the application form, download an acknowledgment form.
NDA Screening Test Date And Requirements
As required, the management of NDA will hold or conduct a pre-entry examination usually called aptitude tests (Post-UTME screening) this test will be held soon
Items to bring along during the screening exercise :
Come with your acknowledgment slip.
Screening Test Admission Card,
JAMB result slip and
TWO (2) postcard-sized (3.5 x 5 inches) photographs.
On your passport photograph, carefully write down your Name, Exam number, State, Exam Centre, Course of study, and Signature on the back.
We hope that you get enough information that can guide you into the NDA and valuable information about the NDA courses and admission requirements.
Also Read:
Mudiame Foundation's N250 Million Scholarship
Nigerian Army College (NACEST) Post UTME Form for 2020
Be the first to let your friends know about this. Click the buttons below to share on Whatsapp, Facebook or Twitter.