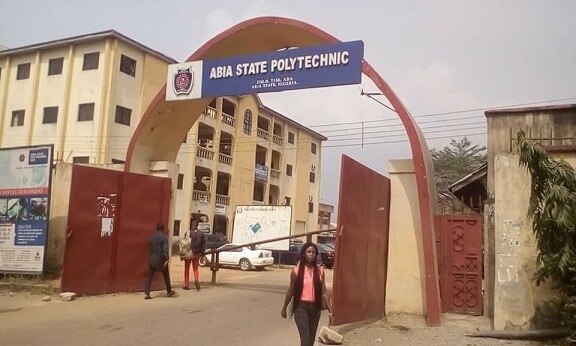 Be the first to let your friends know about this. Click the buttons below to share on Whatsapp, Facebook or Twitter.
Poly Nekede Screening Procedure For New Students: Full Guide
In this article, we will be looking into the procedure for Poly Nekede Screening for newly admitted students. The institution has two stages of screening for freshly admitted students. The first stage is the opening of file while the second stage is the closing of file. These two processes are crucial for all students. Below is the full guide on the two stages of screening at Poly Nekede. Enjoy!
Nekede First Screening/Opening of File
This is the first stage of clearance for all successful candidates. After you have been given admission, the next step is to pay your acceptance fee and appear in the school with those documents you submitted for your post UTME (documents such as, O'level result, JAMB result etc). It is only after this process that you are certified a student of the school and can proceed to pay your school fees. In Federal Polytechnic, Nekede, it is no different and the procedure for screening is outlined below:
After the payment of your acceptance fee, go with the following documents to your faculty/department for the first screening:
Acceptance fee receipt
Admission Letter
Application Form
Confirmation of O'Level result,
O'Level Results.
Nekede Second Screening (Closing Of File)
After your first screening and confirmation of your admission status and course offered, you will be given the school file and a paper called "Authorization to pay school fees". The paper is the only criteria that qualifies you to pay your school fees as a new student, once you have gotten the paper, proceed to pay your school fees and do your medical clearance.
After payment of school fees and medicals, you will return to the screening office with the following Documents for your final screening:
School fees Receipt
Acceptance Fee Receipt
Local Government Identification Letter
Birth Certificate
Medical Report
Application form
O' Level Result (Original And Photocopies)
SUG/ Departmental Receipt
Three (3) Passport Photographs
Admission Letter
Confirmation Of O' level Result
The School File
Secondary School Certificate.
Note:
Registration must be completed within one month of acceptance of offer of the admission.
If any irregularities is discovered on the relevant educational qualifications you claimed to possess, you will be required to withdraw from the Institution.
Admitted students with awaiting results should go to the school with a statement of O'Level result duly signed by the principal of the school.
Upon completion of the second screening, you will be given your Matric Number which authenticates your status as a student of the school.
Was this article useful? I bet it was. Don't forget to share with your friends. if you have any question, feel free to ask via the comment box.
Related Articles: 
School Hostel Versus Off-campus Hostels: Which is Better?
Courses Offered in Abia Poly and their Cut Off Marks
Be the first to let your friends know about this. Click the buttons below to share on Whatsapp, Facebook or Twitter.