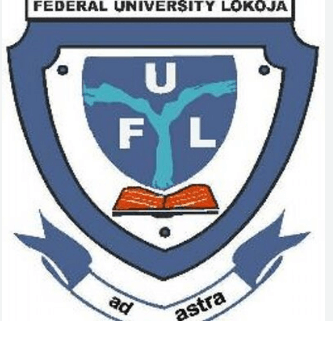 Be the first to let your friends know about this. Click the buttons below to share on Whatsapp, Facebook or Twitter.
Federal University Lokoja (FULOKOJA) Post-UTME 2023/2024
The Federal University Lokoja (FULOKOJA) has opened its doors for the 2023/2024 Post UTME Screening. This prestigious institution offers a wide range of courses, and aspiring students now have the opportunity to embark on their academic journey.
In this article, we will provide a comprehensive guide to the eligibility criteria, application process, and important deadlines for prospective FULOKOJA students.
Eligibility Criteria and Course Requirements
To be eligible for admission into FULOKOJA's degree programmes for the 2023/2024 academic session, candidates must meet the following criteria:
UTME Score:

General Courses: 170 and above
Medicine & Surgery: 250 and above
Nursing Science: 220 and above
Engineering: 200 and above

O' Level Requirements:

Five credits, including English Language, obtained in no more than two sittings.
For Medicine & Nursing, a single sitting is required.

JAMB Choice:

Candidates must have selected FULOKOJA as their first choice in the UTME application.

Age Limit:

Candidates above 22 years of age are not eligible for admission, except under exceptional circumstances.
Application Process for FULOKOJA Post-UTME 2023/2024
Follow these steps to successfully apply for the FULOKOJA Post UTME Screening:
Begin your application by visiting the official portal or click here.
Biodata Update: Enter your personal and examination information accurately. Misinformation may lead to disqualification.
Payment: Generate your Remita Retrieval Reference (RRR) invoice for ₦2,000.00 (Post-UTME Screening Charges) and make the payment.
Eligibility Check: Ensure that your UTME score and subjects meet the requirements for your desired programme.
CBT Schedule: Select your CBT subjects, process your screening date, and print out your screening slip.
Important Notes for Applicants
Prospective students must pay close attention to the following:
Academic Requirements: Candidates must have at least five O' level credits relevant to their desired course within two sittings. For Medicine and Nursing Science, a single sitting is required. The English Language is a mandatory credit for all programmes.
CBT Screening Eligibility: Only applicants with uploaded O-level results are permitted to engage in the CBT screening exercise.
Uploading O'-level Results: Admission consideration is only for applicants who have uploaded their O'-level result(s) on their JAMB e-Facility. This can be done at a JAMB Office or a JAMB Accredited CBT Centre.
Preference for FUL: Only candidates who have selected FUL as their primary institution and have participated in the CBT Screening Exercise will be considered for admission.
Screening Success ≠ Admission: A positive screening outcome does not guarantee admission. The Central Admissions Committee of the University will employ additional criteria in the admission decision-making process.
Honesty is Key: Any inconsistencies, misrepresentations, or omissions in the application can lead to immediate admission disqualification. No fee refunds will be provided.
Closing Date for FULOKOJA Post-UTME 2023/2024
The online registration for the post-UTME CBT screening will conclude at midnight on Friday, 22nd September 2023. Prospective students are strongly advised to apply on time and thoroughly prepare for the screening process.
As FULOKOJA continues its legacy of academic excellence, prospective students are encouraged to stay informed and ensure they meet all requirements to enhance their chances of gaining admission.
This is an exciting period for aspiring scholars, and by adhering to the guidelines provided, they can embark on a journey towards academic excellence at FULOKOJA.
Also Read:
Igbinedion University  Post-UTME/DE Screening For 2023/2024
DELSU Post-UTME Screening For 2023/2024
Be the first to let your friends know about this. Click the buttons below to share on Whatsapp, Facebook or Twitter.