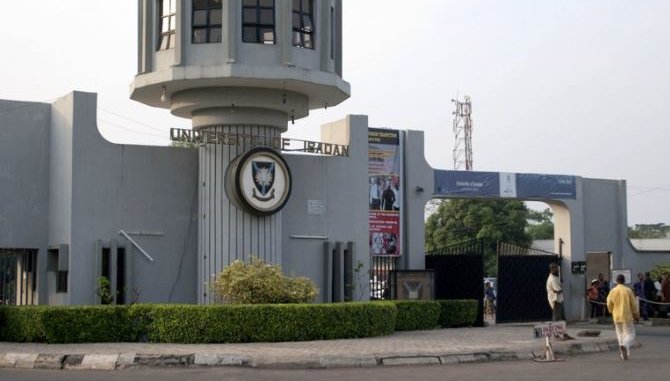 Be the first to let your friends know about this. Click the buttons below to share on Whatsapp, Facebook or Twitter.
Courses offered in University of Ibadan and their Cut-off Marks
In this article, we will be sharing the comprehensive list of courses offered in University of Ibadan as approved by the school management. If you have been searching for UNIBADAN Courses, Courses offered in UNIBADAN, then your search is over.
Courses Offered in UNIBADAN
Just as always, we have arranged all the courses according to the faculties. ENJOY!
College Of Medicine
Medicine & Surgery
Dentistry
Physiotherapy
Biochemistry
Physiology
Human Nutrition
Nursing Science
Pharmacy
Agriculture & Forestry
Agriculture
Fisheries and Wildlife Management
Forestry Resources Management
Arts
Arabic Language & Literature
Islamic Studies
Archaeology
Archaeology Combined:

[a] Archaeology with History
[b] Archaeology with Classics
[c] Archaeology with Religious Studies

Anthropology
Classics
Religious Studies
Communication & Language Arts
Linguistics and African Studies:

[a] Linguistics
[b] Yoruba
[c] Igbo

 History
English Language & Literature
Philosophy
European Studies:

[a] French
[b] Russian
[c] German

Theatre Arts
Law
Veterinary Medicine
Technology
Agricultural & Environmental Engineering
Civil Engineering
Industrial Production Engineering
Petroleum Engineering
Electrical & Electronics Engineering
Mechanical Engineering
Food Technology
Wood Products Engineering
The Social Sciences
Economics
Geography
Political Science
Psychology
Sociology
Education
Adult Education
Educational Management
Teacher Education:

[a] Arts
[b] Social Sciences
[c] Science
[d] Pre-Primary Education

Special Education
Human Kinetics
Health Education
Guidance & Counselling
Library Studies
Faculty Of Science
[a] Archaeology Single Honours
[b] Archaeology Combined:

With Geology
With Geography
With Zoology
With Botany

Anthropology
 Chemistry
 Industrial Chemistry
 Geography
 Computer Science
Geology
Mathematics
Physics
 Statistics
 Zoology
 Botany
 Microbiology.
University Of Ibadan JAMB Cut-Off Mark
In order to be qualified to participate in the University of Ibadan post UTME, applicants must have scored above 200 in their JAMB examination. Failure to meet this criteria disqualifies such candidate. It is also important to note the University of Ibadan gives priority to candidates that chose the institution as their first choice and scored as high as possible in their JAMB examination. If you are applying for competitive courses like Medicine, Law, etc. you need to work hard to ensure you score as high as possible in order to be eligible for admission.
Was this helpful? I bet it was. Don't forget to share with friends. For more info, please holla us via the comment box and we will be more than glad to help out.
Related Articles:
Why You Sleep Whenever You Pick Up Your Book & How To Stay Awake!
School Hostel Versus Off-campus Hostels: Which is Better?
Be the first to let your friends know about this. Click the buttons below to share on Whatsapp, Facebook or Twitter.