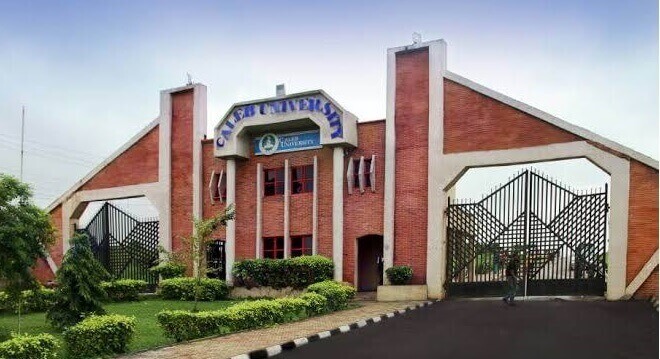 Be the first to let your friends know about this. Click the buttons below to share on Whatsapp, Facebook or Twitter.
Caleb University School Fees
Being a student of any NUC approved private university in Nigeria is a very desirable thing. Mostly because, private universities do not tend to go on long strikes, they have less population, they make provision for a conducive learning environment and the students are taught with updated curriculum compared to most Federal Universities. The downside to all this awesomeness would be the cost. Having a financial plan is very important. The sponsor of every student should be aware of what they are about to get into if their ward is showing interest in a Nigerian Private University. This is exactly why we put this article together.
Here, we are going to be talking particularly about Caleb University. It is located in Imota, Lagos and was established in 2007. The University is very proactive supporter of Nigeria's educational system. The management spent N19 million on scholarships for 75 students as reported by the Guardian newspaper in January 2018.

Caleb University school fees for new and returning students in the 2019/2020 academic session have been released by the University's management. The acceptance fee is to be paid as a proof of acceptance of the provisional admission from JAMB into Caleb University just like every other University in Nigeria.
Caleb University Accept School Fees Payment in installment 
Yes, Caleb University gives the option of paying in installment. Though, a late payment will attract extra fees and inability to pay before the stipulated deadline will automatically hinder the student from sitting for their semester examinations as approved by the university's management. Also, students are to pay their fees only via the official website student portal.
Colleges in Caleb University
Caleb University has 5 colleges viz; College of Pure and Applied Sciences (COPAS), College of Art, Social and Management Sciences (CASMAS), College of Environmental Sciences and Management (COLENSMA), College of Education (COLED) and College of Postgraduate Studies (COPOS).
The breakdown of the Caleb University fees for undergraduates at all levels 

Accommodation

  

     
Type A – 2 Bedded @ N 180,000 Per Semester
Type B – 4 Bedded @ N 100,000 Per Semester
Type C – 6 Bedded @ N 70,000 Per Semester 
Infrastructural development of N 25,000 per semester is payable by 100 Level and Direct Entry (DE) Candidates for first year only
Other Fees
New Horizons ICT Certification Training         N 30,000
Digital Marketing Institute Certification         N 135,000
Medical Tests (Optional)                                 N 7,000
Student Affairs                                                 N 2,000
ID Card                                                             N 2,000
Parent Forum                                                   N 10,000
Student Handbook                                           N 3,000
Jury Fee (Architecture Students Only)             N 20,000
Students have the option of selecting either New Horizons ICT Certification Training Marketing Institute Certification Training
We do hope this article was very helpful. If there are any questions you may have or further clarifications you may need, do not hesitate to send it to us via the comment section below and our team would respond accordingly.
How to Make a Good Jamb Result in First Sitting: Top 5 Secrets
Be the first to let your friends know about this. Click the buttons below to share on Whatsapp, Facebook or Twitter.