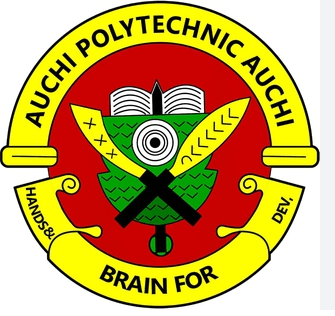 Be the first to let your friends know about this. Click the buttons below to share on Whatsapp, Facebook or Twitter.
Auchi Polytechnic Post UTME Form 2023/2024
If you're looking for details about the Auchi Polytechnic Post-UTME form 2023/2024, then you've come to the right place.
Auchi Polytechnic, situated in the vibrant heart of Auchi, is set to welcome ambitious students for the 2023/2024 academic session.
This esteemed institution has opened its doors for post-UTME registrations. Here's a comprehensive guide to help you navigate through the application process, requirements, and essential details.
Institution Details:
Name: Auchi Polytechnic, Auchi
Academic Session: 2023/2024
UTME Requirement: Choose Auchi Polytechnic as first/second choice & score at least 120
Academic Grades: 5 credits in one sitting or 6 in two, including English & Maths
Screening Fee: N2,000.00 for POST UTME CBT
Application Portal: auchipoly-online.com
Application Essentials:
Before proceeding, ensure you meet the following criteria:
UTME Participation: Candidates must have participated in the 2023 UTME.
Score Requirement: A minimum score of 120 in UTME is mandatory.
Academic Credentials: Obtain at least five (5) credit passes in one sitting OR six (6) credit passes over two sittings, including English Language and Mathematics. Accepted examination bodies include SSCE, NECO, GCE, and NABTEB.
Application Fee: A nominal fee of Two Thousand Naira (N2,000.00) serves as the POST UTME CBT screening charge.
Online Application: All applications are accepted exclusively online via the Polytechnic's official portal.
Payment Procedure for Auchi Polytechnic Post UTME  2023
Follow these steps for a smooth payment process:
Head to the official Auchi Polytechnic website or click here
Select the "Admissions 2023/2024" tab to commence your application.
Fill out the necessary details:
UTME registration number as username.
Mobile number as password.
Caution: Do not use contact details from a cybercafé.
Initiate the REMITAL payment invoice (RRR) generation from the website.
Use the generated RRR for payment at a bank or opt for online payment.
Post payment, and return to the website to finalize the online application. Ensure all necessary documents are uploaded, and if prompted, complete the online eligibility Clearance Form.
Note for Second Choice Candidates:
If you initially selected Auchi Polytechnic as your second choice, a slight alteration is required. You must prioritize Auchi Polytechnic, Auchi, as your first choice to qualify for admission.
Seize this opportunity to embark on your educational journey at Auchi Polytechnic, a hub of excellence. We hope we have provided you with the necessary tools for Auchi Polytechnic Post UTME 2023.
Follow this guide meticulously, meet the requirements, and set yourself on the path to academic success. Apply now!
Recommended:
Fed Poly Nekede Courses, School Fees and Cutoff Marks 2023
Federal Polytechnic Offa (FPO) HND Admission Form for 2021/2022 Academic Session | Morning & Evening
Be the first to let your friends know about this. Click the buttons below to share on Whatsapp, Facebook or Twitter.