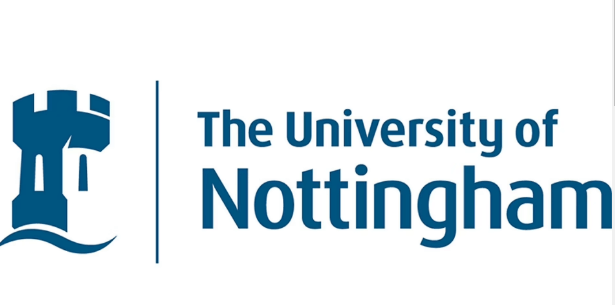 Be the first to let your friends know about this. Click the buttons below to share on Whatsapp, Facebook or Twitter.
University Of Nottingham, Ranking, Entry Requirements
This information is for students that are interested in the University Of Nottingham, Ranking, Entry Requirements. This would be a perfect for intending international students. 
About the University of Nottingham
The University of Nottingham is a public research university in Nottingham, England. It was founded as University College Nottingham in 1881 and was granted a royal charter in 1948. The University of Nottingham belongs to the research-intensive Russell Group association.
Nottingham's main campus (University Park) with Jubilee Campus and teaching hospital (Queen's Medical Centre) are located within the City of Nottingham, with a number of smaller campuses and sites elsewhere in Nottinghamshire and Derbyshire. Outside the UK, the university has campuses in Semenyih, Malaysia, and Ningbo, China. Nottingham is organised into five constituent faculties, within which there are more than 50 schools, departments, institutes and research centres. Nottingham has more than 46,000 students and 7,000 staff across the UK, China and Malaysia and had an income of £792.2 million in 2021–22, of which £131.4 million was from research grants and contracts. The institution's alumni have been awarded one Nobel Prize, a Fields Medal, and a Gabor Medal and Prize. The university is a member of the Association of Commonwealth Universities, the European University Association, the Russell Group, Universitas 21, Universities UK, and the Virgo Consortium, and participates in the Sutton Trust Summer School programme as a member of the Sutton 30.
The University of Nottingham traces its origins to both the founding of an adult education school in 1798, and the University Extension Lectures inaugurated by the University of Cambridge in 1873—the first of their kind in the country. However, the foundation of the university is generally regarded as being the establishment of University College Nottingham, in 1881 as a college preparing students for examinations of the University of London.
As well as trips to famous destinations in the UK like York, Oxford, and Scotland, the University also participates in programmes that allow international students to meet and live with English people nearby, in order to improve language skills and learn more about the culture.
The University of Nottingham's accommodation provides more than 6,000 rooms on or near its three campuses, ranging from modern self-catering flats to traditional catered halls of residence. The university owns and manages 15 halls across the campuses, housing about 4,000 students. Three meals a day are provided as part of the catered accommodation with a varied menu.
Nottingham's accommodation features rooms on each campus that are accessible to students with disabilities, including larger rooms for extra storage or workspace, adapted bathrooms and facilities for those with hearing impairments.
University of Nottingham Rankings:
32nd in the Times University Guide 2024
59th in the Guardian University Guide 2024
100th in the QS World University Rankings 2024
141st in the Times Higher Education World University Rankings 2022
101st-150th in the Academic Ranking of World Universities 2021
On top of this, the University of Nottingham has been named the second-most targeted university in the UK by The Times Top 100 Companies, according to High Fliers' The Graduate Market in 2022 report.
Following the 2021 Research Excellence Framework (REF2021), Nottingham is now ranked 7th in the UK in terms of research power, with 100% of research from the University recognised internationally.
Graduate Outcomes
A University of Nottingham degree makes for a great career asset. The university is consistently among the most targeted universities by the UK's leading graduate employers, according to the annual graduate market reports by High Fliers. Nottingham is also ranked in the world top 70 by QS Graduate Employability Rankings:
Recent international graduates have secured jobs with companies such as EY, PWC, Accenture, Morgan Stanley, Deloitte, KPMG, Siemens, Rolls-Royce, Arup and Nestlé, as well as positions in government, law, healthcare and academia around the world.
University Of Nottingham, Ranking, Entry Requirements 
University Of Nottingham Courses
Accounting
Aerospace engineering
Agriculture and related sciences
Anthropology
Archaeology
Architecture, building, and planning
Art and design
Biology
Business and management studies
Chemical engineering
Chemistry
Civil engineering
Classical studies
Computer science
Creative arts
Criminology
Dance
Dentistry
Drama and performing arts
Economics
Education
Electrical and electronic engineering
Engineering and technology
English
Fashion, textiles and jewellery
Film, cinematics, and photography
Finance
Food science
Game design
Geography
Geology
History
Hospitality, leisure, and tourism
Journalism
Languages
Law
Marketing
Materials science and engineering
Maths
Mechanical engineering
Media studies
Medicine and allied subjects
Midwifery
Molecular biology, biophysics, and biochemistry
Music
Nursing
Optometry
Paramedic science
Pharmacology, toxicology, and pharmacy
Philosophy
Physics and astronomy
Physiology, physiotherapy, and pathology
Politics
Psychology
Publishing, media, and information management
Radiography and medical technology
Social studies
Social work, childhood and youth studies
Software engineering
Sport
Teaching and education
Theology
Veterinary science
Zoology
Application Deadline
Aug 18, 2023, is the last to apply for postgraduate research courses for those starting in Oct 2023. On the other hand, for most of the University of Nottingham undergraduate courses, the application deadline will be in Jan End 2024.
Various unofficial sources have specified that the University of Nottingham acceptance rate is 14%. This means that the University of Nottingham is quite selective when it comes to admissions. The University of Nottingham offers around 250 undergraduate courses and over 300 postgraduate courses. The university offers full-time and part-time courses in the five subject areas; Arts, Engineering, Medicine & Health Sciences, Science and Social Sciences.
Recommended: Cheapest Canadian Universities for International Students
Offers are generally based on grades achieved in three A levels (or equivalent).
Standard offer: A*AA (or equivalent) across three subjects.
Alternative offer: AAA (or equivalent) across three subjects plus an A in the EPQ or the Individual Project component of the Welsh Baccalaureate Skills Challenge Certificate.
Applicants receiving an alternative offer as a result of studying a project-based qualification (above), will be given both the Standard and Alternative Offers.
Applicants without A level Maths must have a C/4 in GCSE Mathematics (or equivalent).
Excluded subjects at A level (or equivalent) – General Studies, Critical Thinking, Citizenship Studies, Thinking Skills, Global Perspectives.
Subject Requirements for Streams
All streams require at least 2 science subjects.
If the stream you are interested in contains Biology, Chemistry, Maths or Physics then these subjects are required at A level/Higher level.
For some streams this means there are three required subjects e.g. Biology-Chemistry and Maths needs all three at A level/higher level
For some streams it means there are two required subjects and your third subject can be anything apart from excluded subjects (listed above)
For some streams there is only one required subject, in this case you must have a second science subject from Biology, Chemistry, Environmental Science/Studies, Geography, Geology, Maths, Physics or Psychology. Your third subject can be anything apart from excluded subjects (listed above).
Note for IB students – if Maths is a required subject for a stream it needs to be Maths Analysis and Approaches, For streams that do not require Maths as a subject then Maths Application and Interpretation does count as a science subject.
Streams are formally chosen in early September before you arrive.
Approved streams:
Archaeology-Biology-Chemistry
Archaeology-Biology-Earth Science
Archaeology-Earth Science-Chemistry
Biology-Archaeology-Ecosystem & Environment
Biology-Chemistry-Maths
Biology-Physics-Maths
Cancer Science-Biology-Chemistry
Cancer Science-Biology-Psychology
Chemistry-Archaeology-Ecosystem & Environment
Chemistry-Earth Science-Maths
Chemistry-Physics-Maths
Ecosystem & Environment-Biology-Chemistry
Ecosystem & Environment-Earth Science-Archaeology
Ecosystem & Environment-Earth Science-Chemistry
Earth Science-Ecosystem & Environment-Biology
Earth Science-Biology-Chemistry
Earth Science-Biology-Maths
Maths-Psychology-Chemistry
Physics-Earth Science-Maths
Physics-Psychology-Maths
Psychology-Biology-Chemistry
Psychology-Biology-Maths
Other Qualifications:
Although A levels are the most common entry qualifications of our students many other qualifications are acceptable including;
1) Scottish Highers and CSYS/Advanced Highers
2) Welsh Baccalaureate
3) Irish Leaving Certificate
4) International and European Baccalaureate
5) Cambridge Pre-U Diploma
English Language Requirements:
In addition to our other entry requirements we ask that you achieve an appropriate grade/score in an approved examination in English language before you can register on an academic programme.  The most common qualification scores we accept are:
1) GCSE English Language Grade C/4 or above
2) IELTS 6.5 (no less than 6.0 in any element)
Further information about English Language Requirements:
The University's Centre for English Language Education (CELE) offers support for international and EU students before and during their studies at the University. If you are aiming to study at The University of Nottingham, or at another British university, you can prepare by attending one of the Centre's presessional English language courses, which run from one month to nine months depending on your language needs. The Centre will also offer you support with your language skills throughout your studies with us.
Centre for English Language – Presessional English Courses
Natural Sciences:
School of Mathematical Sciences, University of Nottingham.
For Nigerian Applicants:
They accept many different tests and qualifications, including qualifications from Nigeria, such as the West African Examinations Council Senior School Certificate (WASSCE) or NECO with a grade C or 6. Please provide a scratch card / token as part of your application.
Students who do not meet the English language requirements may be required to take a pre-sessional English language (PEAP) course.
This is all we on University Of Nottingham, Ranking, Entry Requirements. If you need more details you can click here to visit the school website for more insight.
Also Read:
University Of Manitoba's Courses, Fees And Entry Requirements
1000+ Final Year Project Topics for Banking & Finance Students
Be the first to let your friends know about this. Click the buttons below to share on Whatsapp, Facebook or Twitter.