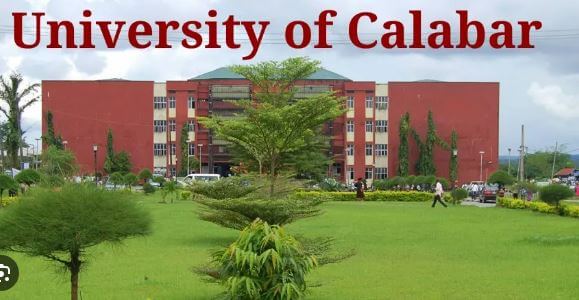 Be the first to let your friends know about this. Click the buttons below to share on Whatsapp, Facebook or Twitter.
UNICAL Post-UTME Screening 2023/2024 Is Out
Are you a candidate who is interested in studying at UNICAL for the 2023/2024 Academic session? Then be informed about the update for the UNICAL Post-UTME Screening 2023/2024
It is a tradition for the University of Calabar popularly known as UNICAL to conduct post-UTME screening exams for candidates who choose the university as their most preferred institution in the just concluded jamb registration.
Those asking if UNICAL 2023 post-UTME result is out should be informed that the answer to the question is 'YES'.
Every student should see below outlined guides on accessing their results using the UNICAL portal which requires your JAMB Registration Number and result checker pin.
Note: The aim of the post-UTME screening exercise is to select the best-performing candidate from the pool of aspirants who applied for a particular course.
How To Check Your 2023/2024 Post UTME Result
It is essential to follow these guidelines carefully to ensure an effortless result-checking experience.
To check your UNICAL Post UTME results, the university has streamlined the process for ease of navigation. Follow the step-by-step procedure listed below to view your score:
1) Navigate to the UNICAL Post UTME Result Portal or click here.
2) Type in your JAMB Registration Number along with your Result Checker PIN in the designated fields.
3)  the 'Login' button to unveil your Post UTME result.
So you see, it's as simple as that.
Options for getting a Result Checker PIN
The university has made Result Checker Pins available in multiple ways for the convenience of students. These options are:
1) E-tranzact Option:
a) Available at all commercial banks across the nation.
b) You must purchase an E-transact PIN at your chosen bank.
c) Utilise this PIN to log in on the UNICAL Portal and follow the on-screen instructions to access your result.
2) Online Purchase of Post-UTME Result Pin:
a) Accessible directly from the UNICAL Portal.
b) Purchase the Post-UTME Result Pin using the online payment gateway.
c) Use your TRANSACTION ID as the PIN to log in and check your result.
3) Scratch Card Options:
Exclusive to certain banks within the Calabar Metropolis. These banks include:
i) Unical Microfinance Bank
ii) WEMA Bank
iii) First City Monument Bank
iv) Heritage Bank
Note
If you haven't yet uploaded your O'Level result during your UTME registration, then we advise you to do so.
This can be done by visiting any authorized CBT centre. Failing to do so will shake your chances of admission through the CAPS platform.
Thanks for reading!!
Also Read
UNICAL Courses, School Fees, and Cutoff Marks for 2023/2024
UNICAL JUPEB Courses, School Fees and Eligibility for 2023/2024
Be the first to let your friends know about this. Click the buttons below to share on Whatsapp, Facebook or Twitter.