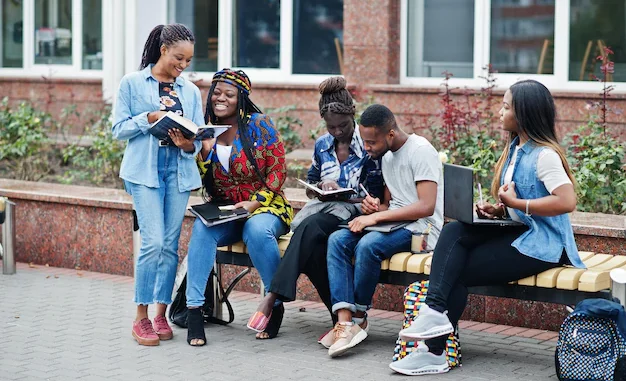 Be the first to let your friends know about this. Click the buttons below to share on Whatsapp, Facebook or Twitter.
The 2024 Yale Young African Scholars Programme
Introduction
In a bid to empower young Africans with transformative educational experiences, Yale University has announced the 2024 Yale Young African Scholars (YYAS) Programme. This fully funded scholarship aims to provide a select group of students with an intensive academic and enrichment experience in the United States. Let's delve into the details of this incredible opportunity and how aspiring scholars can seize it.
Programme Overview
The Yale Young African Scholars Programme is designed for current secondary school students in Africa, who are poised to pursue higher education and make significant leadership contributions in their communities. It offers a fully funded scholarship that covers tuition, meals, and accommodation, ensuring that financial constraints do not hinder the pursuit of knowledge.
Eligibility Criteria
To be considered for the 2024 Yale Young African Scholars Programme, applicants must meet the following criteria:
Age Requirement: Applicants must be at least 14 years old by the application deadline. The typical age range of a YYAS student is between 15 and 18.

Language Proficiency: Participants should be proficient in English, as the programme's curriculum is conducted exclusively in this language.

Nationality: The programme is open to citizens or permanent residents of any African country. Additionally, refugees living within an African country are also encouraged to apply.

Current Schooling Status: Applicants must currently attend school in an African country and be in the 11th grade (or the international equivalent).

Graduation Timeline: Depending on the hemisphere, students must graduate secondary school by either May/June 2024 (Northern Hemisphere) or no later than November/December 2024 (Southern Hemisphere).
Application Process
Review Eligibility

: Prospective applicants should carefully review the eligibility criteria outlined above to ensure they meet all requirements.

Application Components

:

Completed Application Form: Accessible online, the application form requires students to complete a 500-word essay, two short responses, and provide information on their extracurricular activities and current school.

Official Transcript or Grade Report(s)

One (1) Teacher Recommendation: Teachers will receive an Online Recommendation Form via email after the student provides their contact details.

Steps to Apply

:

Review a sample blank application and start preparing answers to application questions.

Collect contact information for a parent/guardian, teacher, and/or official at your school.
Complete the Application:
Visit the

official website

and create an account. Be sure to note down your login details.

Fill out the application form and submit it before the deadline.
Check the application's "Review" page for any missing components or further information needed.

Once complete, click "Submit Application" and await a confirmation receipt in your inbox.
Application Deadline
The deadline for applications is 10th November 2023. Encourage prospective applicants to initiate the application process early to ensure they gather all necessary documents and information in a timely manner.
Conclusion
The 2024 Yale Young African Scholars Programme presents a golden opportunity for young Africans to broaden their educational horizons and nurture their leadership potential. This fully funded scholarship, covering tuition, meals, and accommodation, exemplifies Yale University's commitment to fostering excellence and diversity in education. Urging aspiring scholars to seize this chance and embark on a transformative educational journey. Don't miss the deadline—apply now
Also read
Be the first to let your friends know about this. Click the buttons below to share on Whatsapp, Facebook or Twitter.