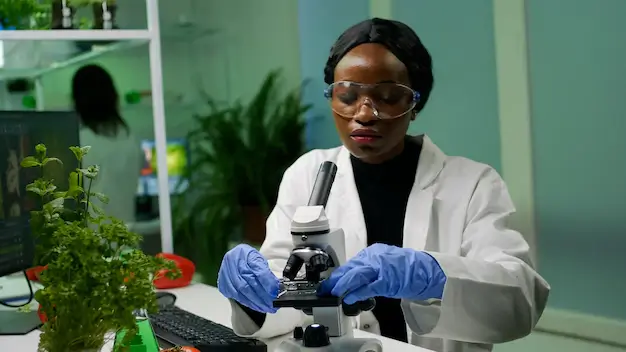 Be the first to let your friends know about this. Click the buttons below to share on Whatsapp, Facebook or Twitter.
Empowering Women in STEM: Schlumberger Foundation Faculty for the Future Fellowships 2024/2025
Introduction
In a world where the fields of Science, Technology, Engineering, and Mathematics (STEM) are shaping the future, it is crucial to ensure equal representation for women. The Schlumberger Foundation, a nonprofit organization dedicated to advancing science and technology education, is taking a significant step towards this goal through its flagship program, Faculty for the Future. This program offers fellowships to women in STEM from developing countries, providing them with the resources and support needed to pursue post-graduate studies in STEM disciplines at leading research institutes worldwide.
Eligibility Criteria
The Faculty for the Future Fellowship 2024 is open to exceptional women who meet the following criteria:
Applicants must hold female citizenship in a developing country or emerging economy where women have limited representation in STEM disciplines. It is important to note that individuals holding dual citizenship, one of which is from a developed country, are not eligible to apply.

Academic Pursuit: Candidates must be preparing for a Ph.D. degree or post-doctoral research in a STEM discipline. This program does not fund Master level studies.

Applicants must enroll, gain admission, or apply to a host university or research institute abroad. Candidates must have submitted their university applications to be considered.. For sandwich courses, the host university abroad, either solely or jointly, must award the final degree.

Academic Excellence: A strong academic record is essential. Additionally, candidates must be committed to returning to their home country or region after completing their studies to contribute to its socio-economic development.

Teaching Experience: Candidates should have a proven record of teaching experience in their home country and demonstrate a commitment to returning home to either an academic or research position in a STEM faculty, becoming a STEM entrepreneur, or contributing to the public sector through evidence-based support for STEM policy making.

Leadership and Outreach: Demonstrated leadership skills, active community outreach, and a track record of encouraging girls and women to pursue STEM fields are also important factors.
Application Process
For interested and eligible candidates, the application process is as follows:
Register for an account on the official application portal.

Fill in the required details and submit the necessary documents.
Log in to the portal using your existing credentials.

Update any required information and provide new supporting documents.
Please note that the application portal opens annually from September to November. The application deadline for the 2024/2025 Fellowships is 10th November 2023.
read more on the Empowering women in stem
Conclusion
The Faculty for the Future Fellowships offer women in developing countries support, mentorship, and a platform for growth in STEM, empowering them to lead and innovate. Through their contributions, these women not only advance their own careers but also drive socio-economic development in their home countries. If you meet the criteria, seize this opportunity to make a difference in the world of STEM. Apply now and be a part of the change!
Also read
Easy Steps to Relocate to Germany: A Comprehensive Guide
Best Student Loans for International Students
Be the first to let your friends know about this. Click the buttons below to share on Whatsapp, Facebook or Twitter.