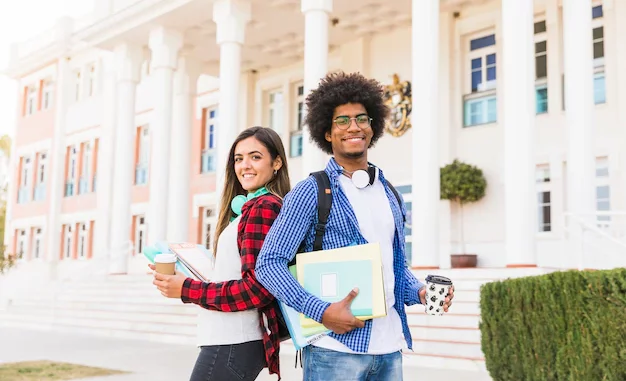 Be the first to let your friends know about this. Click the buttons below to share on Whatsapp, Facebook or Twitter.
Lucrative Scholarships at Top Canadian Universities in 2024
Introduction:
Are you an international student dreaming of pursuing your education in one of the world's top universities? Canada might just be the destination you've been searching for. With over 621,656 international students currently enrolled in Canadian universities, it's clear that Canada has become a beacon for global education. However, the rising tuition costs can be a daunting barrier. Fear not! There's a multitude of fully-funded scholarship opportunities available in the top Canadian universities for undergraduate and postgraduate studies in 2024.
Established in 1827, the University of Toronto boasts a rich history of transformative education. It stands as Canada's premier university, bringing together brilliant minds from diverse backgrounds to tackle the world's most pressing challenges. With a thriving international student community, the University of Toronto offers a range of lucrative scholarships, including the prestigious Lester B. Pearson International Scholarships.
Nestled in Saskatoon and founded in 1907, the University of Saskatchewan is a leading public research institution. Recognized among the best in Canada, it provides a wide array of programs at both undergraduate and postgraduate levels. The University of Saskatchewan offers substantial scholarships, with fully-funded master's and PhD opportunities. Master's scholarships are valued at $18,000 CAD per year, while PhD scholarships amount to $22,000 CAD annually.
Ranked among Canada's top public research universities, the University of Waterloo is a hub of academic excellence. With over 140 international scholarships available, students from around the world have ample opportunities for financial support. These scholarships, ranging up to $10,000 CAD, are often awarded automatically upon admission. Notable scholarships include the Colonel Hugh Heasley Engineering Scholarships and the Frank and Janet Hill Scholarship for Women in Math.
Ranked among the top five Canadian universities, the University of Alberta offers a staggering array of programs and specializations. With over 200 undergraduate and 500 graduate programs, it continues to draw students from over 150 countries. The university provides fully-funded master's and PhD scholarships, and recent adjustments to English proficiency requirements make the application process even more accessible. Annually, the University provides over $34 million in scholarships and financial support, including the International Admission Scholarship and President's International Distinction Scholarship.
Located in Montreal, McGill University stands tall as one of Canada's most esteemed institutions. With an impressively diverse international student population, it offers an array of scholarships and student aid programs. These include the Frugal Scholar Program, Entrance Scholarships, McGill Financial Aid, Government Aid, and the Work Study program.
Conclusion:
Canada's top universities are opening doors for international students through an array of generous scholarships. With opportunities at institutions like the University of Toronto, University of Saskatchewan, University of Waterloo, University of Alberta, and McGill University, students can unleash their potential without the burden of financial constraints. So, embark on your educational journey in Canada and seize the chance to make a global impact!
Also read
Be the first to let your friends know about this. Click the buttons below to share on Whatsapp, Facebook or Twitter.