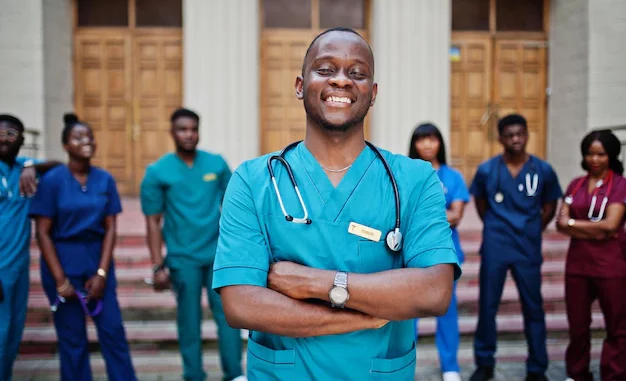 Be the first to let your friends know about this. Click the buttons below to share on Whatsapp, Facebook or Twitter.
10 Most Affordable Medical Schools in Canada for 2024
Introduction:
Studying medicine abroad can be an enriching experience, but it's crucial to choose a reputable institution that aligns with your goals. Canada, renowned for its quality education, is home to some of the world's top-ranking medical schools. In this article, we'll delve into the 10 most affordable medical schools in Canada for 2023, offering international students a chance to pursue their medical aspirations.
Location: Edmonton, Alberta

Noteworthy: With nearly 40,000 students from over 100 countries, the University of Alberta offers an internationally diverse learning environment. Its strong research focus adds depth to its medical programs.
Location: Distributed site in partnership with UNBC

Noteworthy: The Northern Medical Program (NMP) prioritizes training physicians for northern and rural communities, exemplifying social accountability in medical education.
Location: Calgary, Alberta

Noteworthy: This research-intensive school excels in brain and mental health, chronic diseases, and cardiovascular sciences. Its efficiency translates to improved healthcare outcomes.
Location: Saskatoon, Saskatchewan

Noteworthy: As the sole medical school in Saskatchewan, the College of Medicine at the University of Saskatchewan envisions better global health through education and research.
Location: Winnipeg, Manitoba

Noteworthy: Known for inclusivity, the University of Manitoba reaches out to First Nation citizens through national and international programs. Established in 1877, it's a pioneer in Western Canadian research.
Location: Toronto, Ontario

Noteworthy: Among the oldest medical schools in Canada, the University of Toronto boasts groundbreaking discoveries in insulin and stem cells. Its reputation is bolstered by world-renowned departments and institutes.
Location: University of Western Ontario, Ontario

Noteworthy: Merging medical and dental education, this school is a vital part of the University of Western Ontario. Founded in 1881, it continues to be a leader in Canadian medical education.
Location: Hamilton, Ontario

Noteworthy: Offering programs in undergraduate, postgraduate, and graduate medical education, McMaster's problem-based learning approach emphasizes lifelong learning.
Location: Campuses in Thundery Bay and Sudbury, Ontario

Noteworthy: Associated with teaching hospitals and health centers, NOSM exemplifies collaboration between Lakehead and Laurentian Universities, catering to healthcare needs in Northern Ontario.
Location: Montreal, Quebec

Noteworthy: Founded in 1829, McGill's Faculty of Medicine is Canada's inaugural medical school. Its legacy is marked by a commitment to educational excellence.
Admission Process:
Prospective students should diligently meet academic prerequisites and adhere to application deadlines. Late applications may be disregarded, so it's crucial to submit all required documentation promptly.
Duration of Medical Course:
Medical programs in Canada typically span 3 to 5 years, contingent on individual university policies and a student's academic background. The first year may serve as a preparatory period for those lacking a bachelor's degree in the relevant scientific field.
Conclusion:
Choosing an affordable yet reputable medical school is a pivotal step towards a fulfilling career in medicine. The 10 institutions listed above not only offer quality education but also provide opportunities for international students to excel in their chosen field. We hope this guide aids you in your study abroad journey, whether you're seeking low-cost or free-tuition medical schools in Canada. Your comments and suggestions are warmly welcomed in the section below.
Also read
Be the first to let your friends know about this. Click the buttons below to share on Whatsapp, Facebook or Twitter.