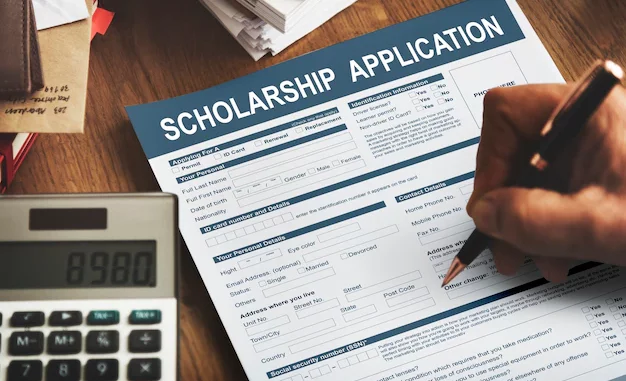 Be the first to let your friends know about this. Click the buttons below to share on Whatsapp, Facebook or Twitter.
10 Prestigious Scholarships for International Students: Your Gateway to World-Class Education
Introduction:
In today's globalize world, pursuing higher education abroad has become an aspiration for many. Fortunately, there are numerous prestigious scholarships available to international students, offering them the chance to study at some of the finest educational institutions worldwide. In this post, we'll explore ten such scholarships that cover a range of disciplines and cater to diverse backgrounds.
Awarded by the US Department of State, Fulbright Scholarships provide comprehensive support for postgraduate studies in the United States.

This scholarship encompasses full tuition fees, monthly stipends, accommodation costs, travel expenses, and medical insurance.

It encourages applications from underrepresented groups, minorities, and economically disadvantaged individuals.
Funded by the British Foreign and Commonwealth Office, Chevening offers approximately 1000 scholarships annually for postgraduate studies in the UK.

It covers university tuition fees, monthly living allowances, visa costs, and travel expenses.

Applicants must have an undergraduate degree and at least two years of work experience.
These scholarships cater to both postgraduate (masters) and short course (diploma) programs in Australian universities.

Coverage includes tuition fees, allowances for books, accommodation, and study materials, travel costs, medical expenses, and academic support.

Eligibility criteria vary by country, and applicants should confirm their eligibility on the official portal.
Fully funded by the French Ministry of Foreign and European Affairs, this scholarship aims to attract international students to top universities in France.

It provides a monthly allowance, medical insurance, and travel costs, varying for masters and PhD students.

Fields of study include engineering, health sciences, mathematics, law, political science, and more.
Awarded to high-achieving, low-income individuals from Commonwealth countries, these scholarships facilitate masters or doctoral programs in the UK.

The scholarship covers tuition fees, travel expenses, and a monthly living allowance.

Categories include PhD Scholarships, Split-site Scholarships, Master's Scholarships, Shared Scholarships, Distance Learning Scholarships, and Professional Fellowships.
Fully funded by the German government, the EPOS Scholarships support applicants from developing countries in pursuing masters and PhD programs in Germany.

It covers travel costs, medical insurance, study allowance, and monthly stipends.

Eligible subject areas range from Economic Sciences to Media Studies.
Aimed at individuals from developing countries, this scholarship allows them to pursue masters programs globally.

Coverage includes full tuition, travel allowance, and living costs (amount varies by country).

Applicants should hold a bachelor's degree, have at least 3 years of development-related work experience, and meet other criteria.
These fully funded scholarships, sponsored by the European Union, support masters and doctoral programs across various academic fields.

Both Europeans and Non-Europeans from any country are eligible to apply.

The scholarship covers living costs, tuition fees, visa fees, travel, and insurance expenses. A bachelor's degree is required, and work experience is not mandatory.
The Asian Development Bank-Japan Scholarship Program offers 135 scholarships annually to high-achieving individuals from developing countries with at least two years of work experience.

This prestigious scholarship covers full tuition fees, medical insurance, monthly expenses, books, and travel allowances.

Eligible academic areas include Science and Technology, Economics, Business and Management, Development Studies, Law, and Public Policy.
The Rotary Foundation generously funds masters and doctoral level coursework or research in any country where the rotary club is located.

Scholarships cover travel expenses, tuition, passport/visa, living allowances, or language training courses.

Applicants are selected based on their leadership skills, academic excellence, and willingness to maintain a long-term relationship with the Rotary club.
Conclusion:
These ten prestigious scholarships offer a golden opportunity for international students to pursue higher education in renowned institutions across the globe. Each scholarship program has its unique criteria, benefits, and areas of focus, catering to a wide range of academic interests. It's crucial to thoroughly research and apply for scholarships that align with your academic goals and background.
Remember, the journey towards a world-class education begins with taking the first step – applying for the scholarship that could shape your future.
Disclaimer:
While every effort has been made to provide accurate and up-to-date information, readers are advised to verify the details of each scholarship program on the official websites before applying. Additionally, eligibility criteria and application deadlines may be subject to change.
also read
Be the first to let your friends know about this. Click the buttons below to share on Whatsapp, Facebook or Twitter.