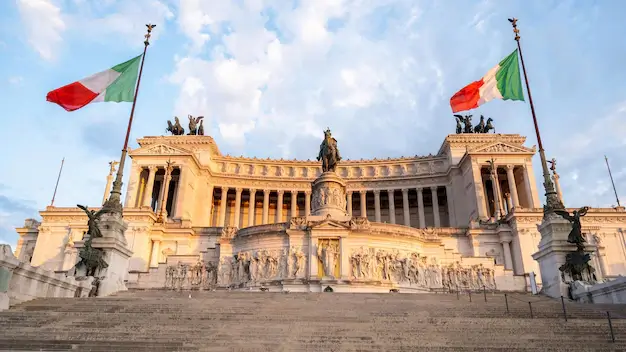 Be the first to let your friends know about this. Click the buttons below to share on Whatsapp, Facebook or Twitter.
Unlocking Opportunities: Italy Scholarships Without IELTS
Italy, with its rich cultural heritage, picturesque landscapes, and world-class education system, is an enticing destination for international students. However, for many aspiring scholars, financial constraints can be a stumbling block. That's where scholarships come into play. In this article, we'll delve into some of the most lucrative scholarships in Italy, and the best part is, they don't require you to take the IELTS exam!
The Italian Government offers fully-funded Master's Degree Programs to international students through the Ministry of Foreign Affairs and International Cooperation Directorate General for Cultural and Economic Promotion and Innovation. This scholarship not only covers tuition fees but also provides a monthly stipend of approximately £900. It also includes a mandatory internship at selected Italian companies.
How to Apply Without IELTS:
If you hold an English-taught Bachelor's degree, a certificate from your University affirming English as your native language and the medium of communication can be submitted in lieu of an IELTS score.
This sought-after scholarship aims to enhance collaboration between Italian Universities and companies, fostering internationalization. It provides a full tuition fee waiver and a monthly allowance of €900. This program enables foreign talents to gain specialization and embark on their career journey with Italian companies.
How to Apply Without IELTS:
While English and Italian language certificates (IELTS or TOEFL) are generally required, applicants from English-speaking countries might be exempted if they can provide alternative evidence, such as a Medium of Instruction (MOI) document from their previous school.
Designed for students from both Europe and developing countries, this scholarship covers various expenses including tuition fees, accommodation, meals, and contributions for additional expenses. Students from English-speaking countries are not obliged to submit an IELTS score.
How to Apply Without IELTS:
To apply, candidates must first secure admission into a degree-level program at the University of Pisa. Once admitted, they can access the scholarship application form online. IELTS is not required for applicants from English-speaking countries.
This fully-funded scholarship program is open to both undergraduate and master's degree students. It offers a range of benefits including a tuition fee waiver and study grants. Courses offered encompass First, Single, and Second Cycle Degree Programs.
How to Apply Without IELTS:
Applying online through the official website of the Italian government scholarship is the initial step. The application process is open to all nationalities as long as applicants are under 30 years old upon the application deadline, and IELTS is not mandatory for English-speaking countries.
The University of Padova, one of Italy's oldest and most esteemed institutions, offers around 43 fully-funded scholarships for Bachelor's and master's degree studies. The scholarship covers full tuition fees and provides a €8,000 annual scholarship.
How to Apply Without IELTS:
You can complete the application process online on the Padova International Excellence Scholarship website. Make sure to include an English-language certificate from your previous school along with the application. Admission to this University does not require an IELTS score.
This program encompasses 78 fully-funded PhD scholarships for both Italian citizens and international candidates. Admitted PhD candidates receive comprehensive financial support, covering tuition, fees, and a cost-of-living scholarship.
How to Apply Without IELTS:
Applications are submitted online. Previous degrees and graduate research conducted in English serve as proof of English language proficiency.
Bocconi University grants these awards to first-year undergraduate and graduate applicants based on their academic performance. he university does not have a fixed number of scholarships, and it primarily designates them for international students. The awards encompass full tuition waivers to 50% reductions in tuition fees.
How to Apply Without IELTS:
To be eligible, applicants must apply for an Undergraduate or Graduate Program at Bocconi University. The evaluation process will primarily assess academic achievement, and applicants do not need to submit a separate scholarship application.
In Conclusion:
Aspiring students looking to embark on their educational journey in Italy can explore these scholarship opportunities. To ensure you meet all the criteria and deadlines, be sure to visit the respective school's websites. These scholarships not only open doors to quality education but also provide a chance to immerse oneself in the rich Italian culture and heritage. Don't let financial constraints be a barrier to your academic dreams!
also read
Be the first to let your friends know about this. Click the buttons below to share on Whatsapp, Facebook or Twitter.