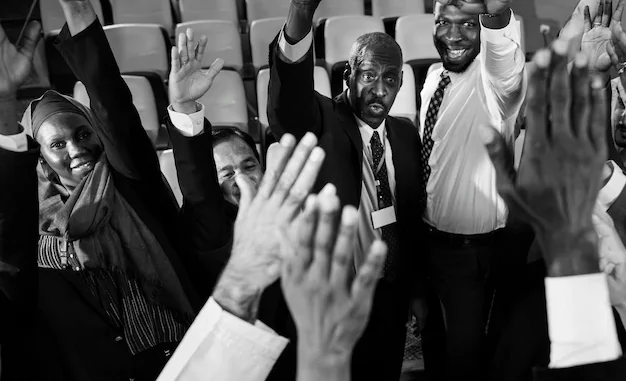 Be the first to let your friends know about this. Click the buttons below to share on Whatsapp, Facebook or Twitter.
Empowering Global Leaders: Obama Foundation Scholars Program 2024-2025 at Columbia University
Introduction:
The Obama Foundation Scholars Program 2024-2025, hosted by Columbia University, presents an unparalleled opportunity for young leaders worldwide. This fully-funded initiative aims to nurture rising talents dedicated to addressing challenges in their communities and beyond. In this blog post, we'll delve into the key details of this prestigious program, including eligibility criteria, benefits, and application procedures.
Program Overview:
The Obama Foundation Scholars Program is a full-time leadership development initiative that unites promising leaders from the United States and around the world. These individuals share a common commitment to finding innovative solutions for the pressing issues facing their communities, countries, and regions.
Eligibility Requirements
To be considered for this program, applicants must meet the following criteria:
1. Demonstrated commitment to service and leadership outside the United States, with a pledge to return and apply their enhanced skills for the betterment of their communities.
2. Emerging leaders who have made significant contributions in their respective fields and are poised for further growth.
3. Ability and inclination to positively impact the future of their community.
4. Demonstrated values of humility, integrity, inclusivity, stewardship, fearlessness, imagination, and teamwork.
5. Proficiency in English (verbal, written, and spoken).
Scholarship Benefits:
Selected scholars will enjoy a comprehensive package that includes:
1. Monthly stipend to cover living expenses in vibrant New York City.
2. Furnished studio apartment within walking distance of Columbia University.
3. Full coverage of tuition and fees for up to four courses at Columbia University.
4. Basic medical, dental, and life insurance for the duration of the program in New York City.
5. Airfare to and from their home country, as well as for any program-related activities.
Application Process:
Interested candidates should follow these steps:
1. Complete the online application form.
2. Provide a detailed resume or curriculum vitae, outlining academic and employment history, as well as any significant achievements.
3. Create a personal video statement (no longer than five minutes) introducing themselves and their work to the selection committee. The video should be uploaded to a video hosting service like YouTube or Vimeo, with a link included in the online application.
4. Respond to short essay questions, which serve to elucidate the applicant's work, motivations, and how the program aligns with their career trajectory.
Application Deadline:
All materials must be submitted by December 12, 2023, at 5PM ET.
In Conclusion the Obama Foundation Scholars Program at Columbia University offers an invaluable opportunity for emerging leaders to hone their skills, expand their networks, and make a tangible impact in their home countries. By committing to service and leadership, scholars will not only advance their own careers but also contribute significantly to the betterment of their communities. Don't miss the chance to be a part of this transformative program – apply today!
Also read
Be the first to let your friends know about this. Click the buttons below to share on Whatsapp, Facebook or Twitter.