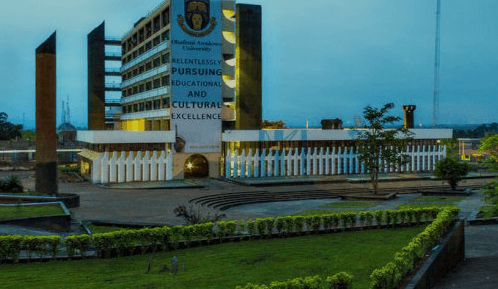 Be the first to let your friends know about this. Click the buttons below to share on Whatsapp, Facebook or Twitter.
OAU Post-UTME/DE Screening For 2023/2024
Obafemi Awolowo University (OAU), a distinguished educational institution in Nigeria, has announced its post-UTME and Direct Entry (DE) screening exercise for the 2023/2024 academic session.
This marks the beginning of a transformative educational journey for aspiring students. In this comprehensive guide, we will provide you with all the essential information you need to successfully apply and navigate the screening process.
Eligibility Criteria for OAU Post-UTME/DE 2023/2024
For UTME Candidates:
To be eligible, candidates must have chosen OAU, Ile-Ife as their First Choice Institution in the 2023/2024 UTME and obtained a score of 200 and above.
Candidates must possess at least five (5) credit passes, including English Language, obtained in no more than two (2) sittings.
It's crucial to note that non-participation in the post-UTME screening leads to disqualification.
For DE Candidates:
DE candidates are not required to undergo additional screening; however, they must ensure that their transcripts are forwarded to OAU's Admission Office for processing.
OAU PRE-DEGREE & JUPEB Candidates:
Candidates aspiring to register for the 2023/2024 POST UTME must fulfill the specified criteria.
Application Process for OAU Post-UTME/DE  2023/2024
The application window is open from August 14th to September 11th, 2023. To apply, follow these steps:
Visit the OAU website or click here.
Log in using your Registration Number as Username and Surname as Password.
Fill in the biodata form and click continue.
Obtain an RRR (Remita Retrieval Reference) from the site and use it for payment online or at any commercial bank.
Re-login once payment is accepted.
Important Notes on Screening:
The screening will be conducted online, eliminating the need for candidates to travel to the University.
Providing false information or uploading incorrect credentials will result in disqualification.
Endorsement of CBT Centres: Candidates should be aware that OAU does not endorse or recommend any specific Computer-Based Testing (CBT) centre for this exercise.
 Screening Exercise Details
The screening can be completed privately, at your convenience.
A reliable internet connection and a computer or laptop are required.
Personal Security Warning
Disregard any messages asking you to report at unknown or unverified locations for the screening exercise.
Exercise caution with unfamiliar contacts or locations related to this exercise.
Candidates must participate in the Post UTME screening on their allocated dates and times.
Obafemi Awolowo University has set forth clear guidelines for its 2023/2024 Post-UTME and Direct Entry screening. We encourage all eligible candidates to seize this opportunity and apply today.
Remember, all processes are directly managed by the university, and candidates are advised against involving any third parties.
Embark on your educational journey at one of Nigeria's most esteemed institutions. Apply now and take a significant step toward achieving your educational and career aspirations! For further inquiries, please contact [email protected] or [email protected]
Also Read:
ABUAD Post-UTME/Direct Entry 2023/2024 Session
 FUPRE Post-UTME Screening For 2023/2024
Be the first to let your friends know about this. Click the buttons below to share on Whatsapp, Facebook or Twitter.