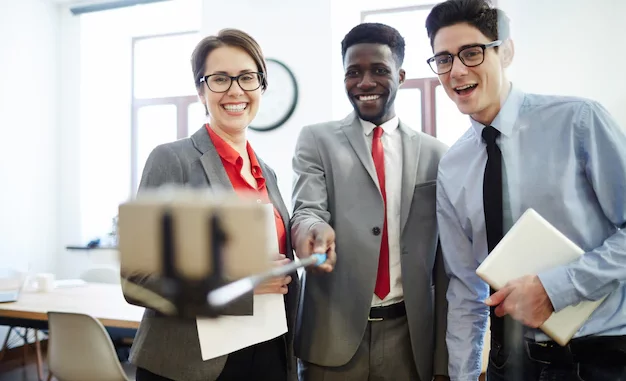 Be the first to let your friends know about this. Click the buttons below to share on Whatsapp, Facebook or Twitter.
Top Jobs for International Students in Canada
Introduction
Studying in a foreign country is an exciting adventure, and Canada is a prime destination for international students. Not only does it offer world-class education, but it also provides ample opportunities for part-time employment. In this blog post, we'll explore some of the most commonly available jobs for international students in Canada, both on and off-campus.
On-Campus Jobs
Working on campus is a convenient option for students, as it allows them to balance work and studies without needing a separate work permit. Here are some on-campus jobs to consider:
Mailroom Attendant Jobs

Average Salary: $27,078 / Yr

Description: This role involves managing a dormitory's mailroom, providing an opportunity to connect with peers and utilize downtime for personal tasks.

Library Attendant Jobs

Average Salary: $43,524 / Yr

Description: Ideal for those who spend a lot of time in the library, this role ensures a conducive study environment and allows attendants to complete their work.

Teaching Assistant Jobs

Average Salary: $26.42 per Hour

Description: Fluency in English and French can open doors to becoming a teaching assistant in various fields, providing valuable teaching experience.

Web Developer Jobs

Average Salary: $62,522

Description: A versatile job that can be both on and off-campus, web developers have the opportunity to work on various projects and manage their own schedules.
Off-Campus Jobs
For those seeking opportunities beyond the campus borders, Canada offers a range of employment options:
Bartender Jobs

Average Salary: $28,236 / Yr

Description: Working in a college café not only offers a chance to meet new people but also provides valuable customer service skills that can be applied in future roles.

Driver Jobs

Average Salary: $44,836

Description: A flexible side hustle, driving jobs like Uber provide opportunities to supplement income and can be tailored to fit your schedule.

Receptionist Jobs

Average Salary: $31,304

Description: As the face of a business, receptionists play a vital role in customer service. This job equips you with skills that are valuable post-graduation.

Merchandiser Jobs

Average Salary: $48,610

Description: Working for retail stores, merchandisers contribute to decisions regarding stock selection and presentation, offering flexible hours for students.

Heavy-Duty Mechanic Jobs

Average Salary: $70,000

Description: In sectors crucial to Canada's economy, heavy-duty mechanics work with large machinery, providing stable employment opportunities.

General Labour Jobs
Average Salary: $29,250

Description: With roles ranging from cleaning to material handling, general labor jobs are in high demand across Canada, offering physically engaging work.
Requirements to Work in Canada
To work in Canada as an international student, certain criteria must be met:
Valid work/study permit

Full-time enrollment at an eligible institution

Possession of a social insurance number

Participation in an academic, vocational, or professional program lasting at least six months

Age between 18-35

Country of origin with an agreement with Canada

Valid travel document or passport

Supporting documents for prospective job requirements
Conclusion
Studying and working in Canada is an enriching experience that not only enhances your educational journey but also provides valuable work experience. By exploring these job opportunities and meeting the requirements, you can make the most of your time in this beautiful country. All the best in your journey to study and work in Canada!
Also Read:
Cheapest Canadian Universities for International Students
Easy Steps to Relocate to Germany: A Comprehensive Guide
Be the first to let your friends know about this. Click the buttons below to share on Whatsapp, Facebook or Twitter.