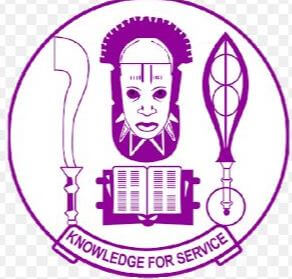 Be the first to let your friends know about this. Click the buttons below to share on Whatsapp, Facebook or Twitter.
How To Pass UNIBEN Post UTME 2020 
The University of Benin, Benin City is a prestigious institution that is desired by many UTME candidates as a preferred choice for getting an admission into the university each year. In recent times, the statistics for applicants have fallen below what it used to be. Despite that, the number of students, that choose UNIBEN as their first choice are still high and will create tough competitions for admission into various courses. It is therefore of paramount importance that every candidate knows what to expect in the UNIBEN Post UTME 2020 screening exercise.
UNIBEN UTME 2020 Applicants Statistics
From the 2020/2021 UTME statistics, UNIBEN has gotten 68,805 applicants which made it the 6th most preferred institution out of all the other institutions in Nigeria. This means that the struggle for admission into the school will once more, be very tight at the top. The UNIBEN Post UTME 2020 exercise have been scheduled to take place between 23rd of November 2020 and the 8th of December, 2020. This gives every UNIBEN applicant enough time to prepare themselves for the exercise and eventually increase their chances of being admitted.
Today, I will go through some tips that will enable candidates to understand the UNIBEN Post UTME and admission tradition in order to give them fair chances of coming out on top.
Facts On Uniben Post UTME Exams
The exam is CBT based, just as the normal JAMB exams.
It lasts for a duration of an hour or less and it can also depend on the exam conditions.
The candidates are admitted into the exam centre according to the schedule on their application slip.
No Calculators, phones, or electronic devices are allowed into the exam hall.
With the above-mentioned facts established, let us now proceed into the main event of preparations.
How To Prepare For UNIBEN Post UTME
The first part of the preparation for the Post UTME starts from the candidate engaging in marathon reading sessions and revisions of past questions of previous examinations. This will enable the candidate to be fully prepared for the task ahead.
The Candidate should also know that admission into their preferred courses depends on the nature of their course and the high number of candidates that apply for them. For instance, a candidate going for medicine, law, nursing, pharmacy, and any of the engineering courses is expected to have scored at least 250 and above in their Post UTME to get higher chances of being admitted.
Knowledge of the above-mentioned point will enable candidates to determine the gap they can either bridge or improve on, in order to get a high aggregate score from the screening exercise.
Extra-curricular lessons for the candidates is highly recommended as it will prepare them for the rigors of how short the time for screening exercises are. This will also sharpen their minds as a form of revision from what they have done during JAMB exams.
Prayer is another important factor for candidates preparing for screening exams in the school as it's only by God's grace that one can be victorious from a multitude of many. Therefore, I'll advice candidates to study hard and pray hard as well.
What To Know About UNIBEN Admission Exercise
Qualifying Aggregate Score
University of Benin admission is one of the most straight forward admission processes in the country despite not being what it used to be. An aggregate score of 50 is enough to get any candidate admission into the course of their choice although professional courses attract higher aggregate scores. The scores can be obtained when each candidate divides their UTME score by 8 and their Post UTME score by 2 and add both together. This implies that an individual with a UTME score of 250 and a screening score of 68 will get an aggregate score of (250/8) + (68/2) which is 65.25.
Therefore, candidates are to be mindful of their UTME scores and ensure that they perform well enough in their screening exercises to cover up for their UTME score lapses in order to get their desired course. In many cases, any candidate with an aggregate score of 50 is liable to be admitted into any other course apart from their preferred courses depending on the admission quota, which will be discussed later on in the post.
High Cut-off Marks For Professional Courses
Medical, Law, and pharmaceutical courses always attract an aggregate score of 70 and above in order to be considered for admission and this can increase or decrease depending on the general performance of candidates. Candidates who scored below 250 in their UTME score should endeavor to try and score at least 75 and above during their screening exercises to stand chances of getting admitted. Engineering courses comes close to the above mentioned courses but are a bit flexible depending on the type of engineering course that one is applying to. Furthermore, all courses in UNIBEN may demand an increase in score depending on yearly performance in the UTME and screening exams but be rest assured that the higher your score, the more chances you have in being admitted.
Admission Quota
The last but not the least is the admission quota of the University of Benin. Just like every other institution apart from the Federal Universities of Technology and a few others, University of Benin employs a quota system for its admission. This implies that candidates within her catchment area such as Benin and Edo indigenous candidates as well as Delta state and the Educationally Less Privileged States (ELPS), will have better chances of being admitted than their counterparts. Candidates are advised to make research on where they fall, in order to ensure that no stone is left unturned in their preparations for UNIBEN screening exercises.
In Conclusion
It takes a lot of dedication and hard work, to get at least a score of 200 in JAMB and it will take twice as much for candidates to pass screening exercises because that's the one final chance for admission. Getting admission into UNIBEN may be tough, but any candidate that puts in his/her time's worth in studies will surely come out on top. Don't forget to pray, this is where grace and favour from God will see you over the line. Thanks for reading.
Also Read:
UNIBEN Post UTME Form For 2020/2021 Academic Session Is Out
Updated: List of Courses Offered In UNIBEN & their JAMB Cut Off Marks
Be the first to let your friends know about this. Click the buttons below to share on Whatsapp, Facebook or Twitter.