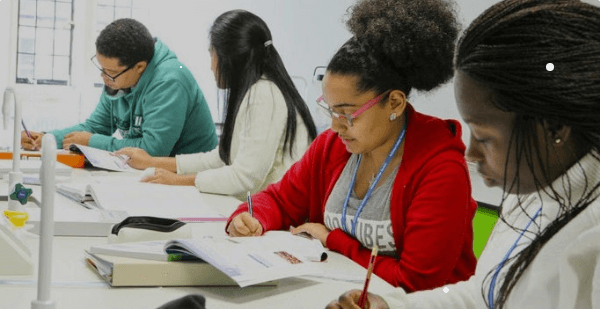 Be the first to let your friends know about this. Click the buttons below to share on Whatsapp, Facebook or Twitter.
Nigerian Universities That Offer Pre-Degree Programme
Want to know more about Pre-degree? then worry no more as this write-up, therefore, will enlighten you about pre-degree programmes as well as Universities that offer Pre-degree in Nigeria.
The Pre-Degree Programme is an intensive coaching curriculum aimed at ensuring adequate exposure to fundamentals of concepts and preparing high school graduates for university work.
The courses of study which are those of the Unified Tertiary Matriculation Examination (UTME) subjects include the English Language which is compulsory for all students, Physics, Chemistry, Biology, Mathematics, Economics, Geography, Government, English Literature, and Religious Studies.
Students are required to choose three subjects in addition to English. The curriculum is structured into two contact periods each of 18 weeks with four contact hours per week for each subject.
There is a three-week break between the first and second contact periods and one week of examination at the end of each contact period.
The Pre-Degree Programme promotes individual self-development and remedies the deficiencies carried over from secondary school in the ability to speak, read and write and to receive instruction in order to successfully undertake a university programme.
After completing the programme and gaining admission into the University, you would be admitted to start 100-level there. Again, most schools only accept to admit pre-degree candidates originally in their school.
Things You Should Know About Pre-Degree (REMEDIAL):
1) The programme runs from Eight to twelve months
2) Admission is offered into 100L(year one)
3) It requires that you register for jamb before admission
4) O-level results must be completed before applying for the programme.
5) Accepted by just one institution (the institution running the programme)
6) Not accepted for all courses (e.g. Medicine)
7) Remedial Result expires after 1 year
Universities That Offer PRE-DEGREE Programme
Some of the universities that offer pre-degree programme are as follows:
Ahmadu Bello University (ABU)
Delta State University, Abraka (Delsu)
University of Port Harcourt (Uniport)
Nnamdi Azikiwe University (Unizik)
Adekunle Ajasi University (Aaua)
University of Lagos ( UNILAG)
Federal University of Agriculture, Abeokuta Funaab
Olabisi Onabanjo University (Oou)
University of Uyo (Uniuyo)
Osun State University, Osogbo (Uniosun)
Obafemi Awolowo University (OAU)
University of Ilorin Unilorin (UNILORIN)
Ekiti State University (Eksu)
University of Calabar (Unical)
University Of Nigeria Nsukka (Unn)
University of Jos (Unijos)
Lagos State University
You can get more information about the pre-degree courses and how it's done in these institutions, you can visit their school websites.
Also Read:
AUK Pre-Degree & IJMB Admission Form for 2020/2021
UNILORIN Remedial/Pre-Degree Admission Form 2020
Be the first to let your friends know about this. Click the buttons below to share on Whatsapp, Facebook or Twitter.