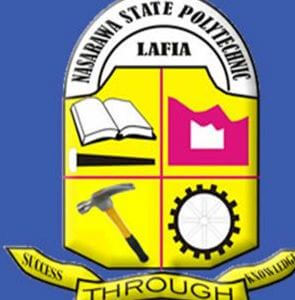 Be the first to let your friends know about this. Click the buttons below to share on Whatsapp, Facebook or Twitter.
Nasarawa State Polytechnic (NASPOLY) HND Admission Form for 2020
This is to inform the general public that the National Board for Technical Education (NBTE) has granted Approval and Accreditation for the Courses offered by the Nasarawa State Polytechnic, Lafia.
Consequently, Applications are invited from suitably qualified candidates for admission into the under-listed Higher National Diploma (HND) Programmes for the 2020/2021 Academic Session.
Nasarawa State Polytechnic HND Courses.
1) HND Science Laboratory Technology
2) HND Leisure and Tourism
3) HND Urban and Regional Planning
4) HND Accountancy
5) HND Business Administration and Management
6) HND Public Administration
7) HND Estate Management
8 ) HND Computer Science
How to Apply for NASPOLY HND Admission 2020 Form.
The portal will remain accessible from Monday, 28th September 2020 to Sunday, 11th October 2020.
Application forms are obtainable at the cost of N5,000.00.
Select Admissions menu
Select Apply online submenu and click the HND option
A list of courses will appear, click to any course you want that is related to your SSCE result.
Fill the online form, remember to input an active email address and password that you will not forget, and click the submit button.
The application number will be generated for you automatically, take note of it.
Click pay invoice link (scroll down)
Click on click to proceed link (on top of the screen)
Scroll down and click to pay link.
Scroll down and pay with your Bank card (master card, visa or verve) and print receipt after payment or pay using the Bank Branch link then print the invoice, use it, and pay in any bank branch using nasarawaigr.com
Come back to https://nasarawastatepoly.edu.ng and click the admissions menu
Click on the apply online submenu, then choose continue application
Input the application number and the password already generated in step 7 above.
Input O'level subjects and grades, print receipt, and form. Your application is complete.
OBSERVATION from the Admission officer: All completed printout should contain the form reference number and ID number pls.
For further enquiries, please contact:
0703 377 1233 (ICT)
0803 628 3141 (Academic Planning)
0802 636 0946 (Academic Office)
0806 591 8415 (Admissions)
Also Read:
Nasarawa State Polytechnic (NASPOLY) Pre-ND & IJMB Admission 2020
2020: List of Polytechnics in Nigeria and Their Cut Off Marks
Be the first to let your friends know about this. Click the buttons below to share on Whatsapp, Facebook or Twitter.